It's been a long time since I've seen a good fight. I'm a lifelong boxing fan. I  have fond memories of watching the Gillette Friday Night Fights with my dad in our South Central Los Angeles apartment in the late 1950s. We moved to the tough inner city neighborhood from a tenement on the southside of Chicago, the windy city where my mother was born. The current battle between the two Silicon Valley titans, Apple (NASDAQ:AAPL) and Google (NASDAQ:GOOG), is the closest thing to a good heavyweight fight that I've seen since Muhammad Ali's Thrilla in Manila and Rumble in the Jungle boxing matches captured the public's imagination over 35 years ago.

This current Silicon Valley battle, like the Ali-Frazier and Ali-Foreman fights, has seen a lot of trash talking   -  a veritable vanilla rapper's delight. Like contemporary rappers, Apple chief executive Steve Jobs has the bling. And Google will tell you to show me the ad money. They like to talk about cash money - dollar bills, yall.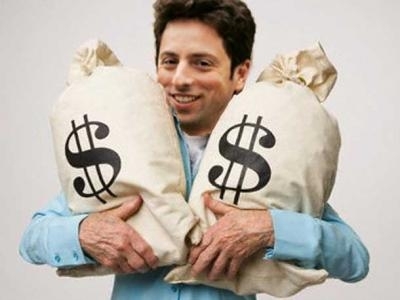 Cash is king at Google. It has $33.4 billion in cash, and cash equivalents.

Their recent introduction of Google TV is, in part, an attempt to tap into the lucrative television advertising market, estimated to be worth $83 billion, according to the Difffusion Group.

Google recently predicted that online display advertising will grow to become a $50 billion market  by 2015. Yahoo (YHOO) has long been the display ad market leader.  Google has made great strides in this area recently and is now running neck and neck with Yahoo. With the integration of YouTube and its lucrative display ad business into its new TV platform,  Google threatens to surpass and dominate Yahoo in display advertising like it does in online search advertising.

When announcing its recent third quarter results, Google said that its display ad revenue has reached $2.5 billion on an annual basis. This includes YouTube advertisement and ads on the DoubleClick platform. YouTube sales are growing as they are now monetizing over two billion views per week. That's an increase of 50 percent over last year.

YouTube Leanback was recently released to coincide with the launch of Google TV. Leanback was designed, in part, to recreate the traditional TV experience. Currently,  people who watch YouTube videos spend, on average, about 15 minutes a day viewing clips. However, they spend an average of five hours a day watching television. Prior to its integration with Google TV, lab results indicate that people spent twice the 15-minute average  watching customized Leanback videos. That will  significantly increase potential ad revenue.


"Google TV is going to revolutionize the way we use media," declares Shattuck Groome, president of New York ad agency Gotham Direct Interactive. "It's the future of advertising."

Google TV will let advertisers reach viewers faster. The Google TV platform will also give advertisers more transparency when analyzing viewer data. Advertisers will know exactly who viewed their ad, how many people clicked on it, and how many viewers used a "click-to-call" feature to contact advertisers immediately.

TV advertising is much less expensive with Google TV. An online video ad cost about $30 per 1,000 viewings, according to the Diffusion Group. Jeroen Coppelmans, a vice-president at Spotzer Media, which puts together video ads for small businesses, says that "someone with a budget of a couple of dollars a day could do TV advertising."

The new Google TV is integrated in high-definition televisions and Blu-ray players by Sony (NYSE:SNE). Intel (NASDAQ:INTC) makes the chips for these devices.  A set-top box is made by Logitech (NASDAQ:LOGI).



The most notable of the numerous apps designed for Google TV is one for NBC's CNBC that allows users to track stocks and access news alongside the business channel's live broadcasts. CNBC is owned by General Electric (NYSE:GE). Both Amazon(NASDAQ:AMZN) and Netflix (NASDAQ:NFLX) have video apps.




Disclosure:
no long positions