I bought NUGT at $4.55 today.
The reasons to buy:
1. Almost all small investors gave up gold/silver stocks now; 99% institutions are called exit;
2. Daily chart shows that it is at strong support at its down channel;
3. Stochastic indicator gives a double bottom buy signal.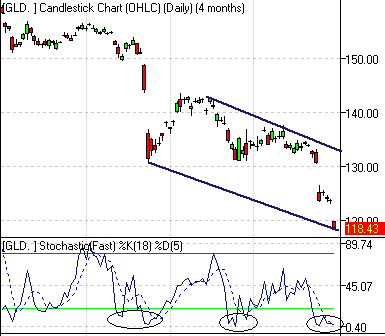 Disclosure: I am long NUGT.