In my August 27 post, I introduced one of our Core Holdings: GCI - the largest US newspaper publisher.

After one month of our post, the company announced that its Q3 earnings, excludes one time items, will be in $0.39 - $0.42 range, far more than the $0.28 average estimated.

As a result, the stock had another break-out: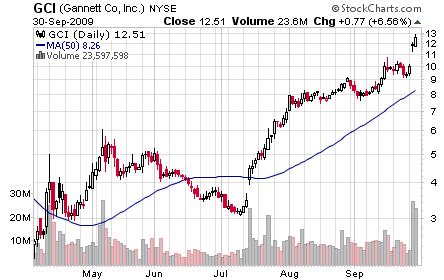 We first bought it at $4.22 after its first break-out and still holding. Now we have near 200% return on our investment in just few months.

Disclosure: our fund holds long position on GCI.