Here is what happend after my last article published here: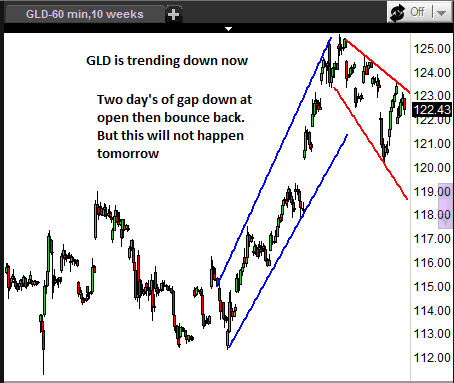 Observations:
1. GLD is now in down trend with lower highs and lower lows.
2. It forms a down trend channel. The price is swing within the channel. When it touched the bottom, it bounced back. On the other hand, when it touches the top, it dropped.
3. It gapped down last two days and both bounced back and price turned down when it touches the tops of its down trend channel.
4. What will happen tomorrow: GLD price may gap up. If that happens, GLD may be pushed down hard,
5. GLD may gap down again. In this case, it may not have a bounce back for the third time. Big down move may follow.
Disclosure: The author is long JDST, DUST.