Gold Price Had a Big One Day Jump Before Independence Day Holiday From Its Key Support Level
Gold and US dollar have cut off the correlations recently while the US dollar did not move to a new high, the gold price was down like a rock.
And this Tuesday may be the first time recently it did not follow the market: market down but gold up and up big.
Gold - 1,253.50. Bounced back from exactly the same price as last December's low. RSI also crossed up from its oversold conditions. Its STO is still at its oversold condition. SPDR Gold Trust ETF  (GLD) - July 2nd's low of 117.40 is exactly the same as last December's low: December 12 low before last December's Fed Meeting.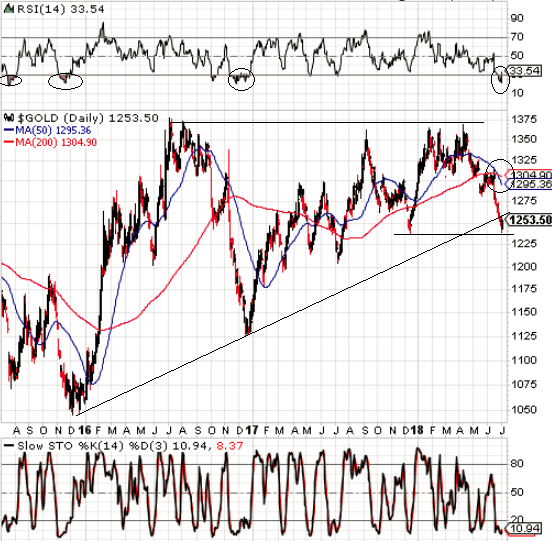 iShares Silver Trust ETF  (SLV) - 15.03. It also bounced back from its last December's low.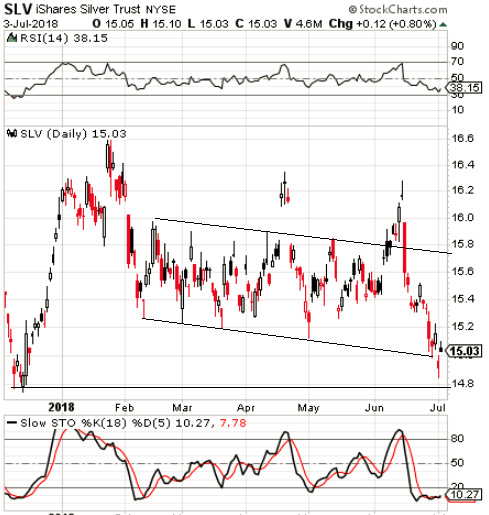 VanEck Vectors Gold Miners ETF  (GDX) - 22.47. Gold miner ETF, both GDX and VanEck Vectors Junior Gold Miners ETF (GDXJ) are far above their last December's lows.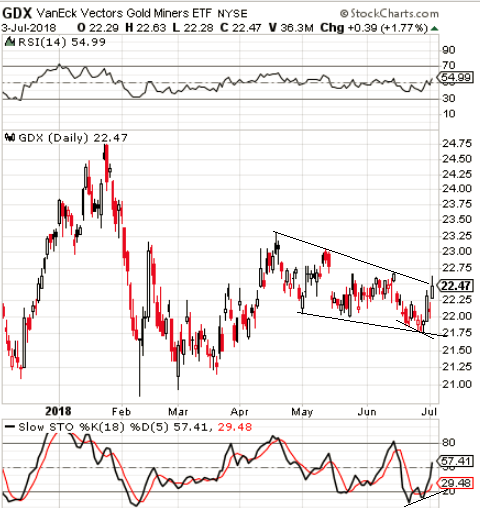 We will keep a close eye on their further development.
The key to watch: whether gold and silver can hold at their recent lows.
For more detailed discussion, I invite you to Join In our community. 
Disclosure: I am/we are long nugt,cde,sand,agi,hl.