Core Portfolio and $5K Portfolio were reset back to $300,000 and $20,000 by the end of 2018.
Momentum Portfolio was launched on April 12, 2017, with a $30,000 seed money and will run it for four years.
Click to see our Investment Strategy.
Portfolios Performance via S&P 500 - 2019 to March 2019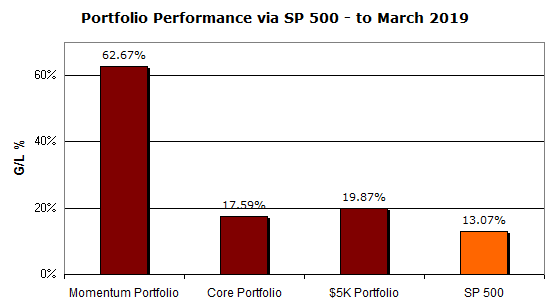 Portfolios Performance - March 2019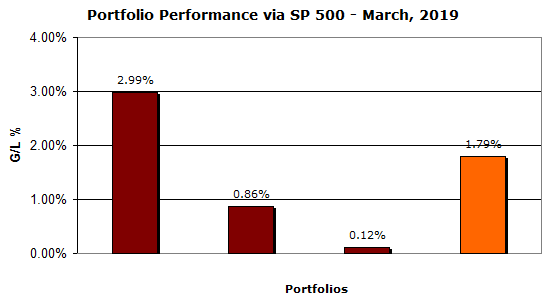 Momentum Portfolio Monthly Performance since inception April 11, 2017:
It is up 279.61% vs. S&P 500 20.25% gain as of March 29, 2019: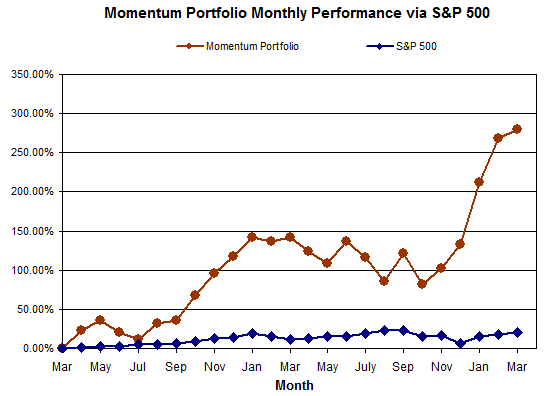 The purpose of our service is to help small investors to grow their money in an IRA account from as little as $5,000 to $1 million in about 14 years, tax-free to have a good retirement life.
We have run our service for more than 12 years with great success. 
We sincerely invite you to try our service free for two weeks.
Disclosure: I am/we are long iq,uxin, dq, cifs, soxl,tsla, logi, nrz,sbgl.