In October, various analysts (1 - 2 - 3) stated that iPhone sales for would have been a little disappointing in 1Q 2016, setting around 75M units, a very small increase in comparison to the 74,5M units sold in 1Q 2014.
Such kind of forecasts is no news when we are talking about YoY iPhone sales, there are various analysts who try to guess some flat growth from iPhone sales every quarter.
However, it looks like things are somehow different this time, in regard of suppliers data, sales data and analysts forecasts.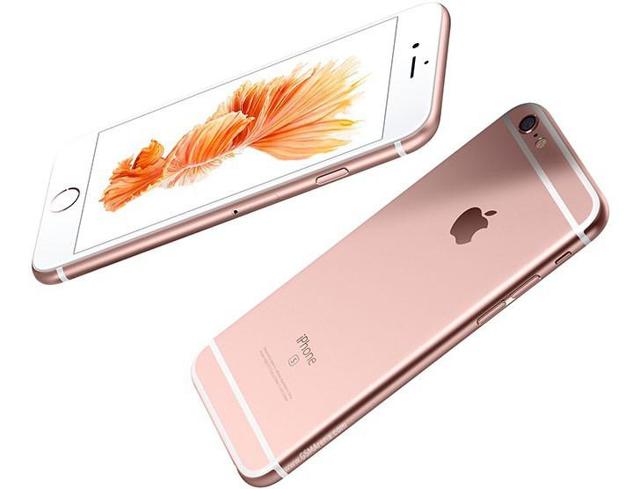 Source: GSMArena
Morgan Stanley
Morgan Stanley preview is somewhat different from the others, since it forecasts a sale decrease from iPhone sector. MS forecasts -3% in sales, -12% in units estimates and -6% in EPS for 2016, due to weak smartphone supply chain data points.
Such kind of estimate is not to be neglected, given that weak supply data has been detected by a lot of analysts. From this point of view, a first quarter and a first year of sales decrease would likely bring down the stock price, given that it seems that there is no other sufficient enough source to counterpart that decline.
Kantar data
But more than analysts forecasts, I prefer to focus on Kantar data. Kantar data is simply a quite reliable data sales collection around the world, which is able to reflect in "real-time" how the world smartphone sales are going, ordering them by OS.
The October situation is quite different from last year (iOS market share):
- US: from 41.5% to 33.6% - US market is growing this year
- UK: from 38% to 39.5%
- Germany: from 16.9% to 19.8%
- France: from 19.6% to 17.4%
- Spain: from 6.8% to 7.3%
- Italy: from 13.5% to 11.8%
- Japan: from 48% to 50.3%
- China: from 18.1% (November data due to launch in October and not September) to 22.9% - Chinese market is shrinking this year
- Australia: from 40.4% to 37.9%
US, France, Italian and Australian iOS shares are generally shrinking while Chinese, German, Japanese and Britain iOS shares are increasing. The general issue is that the US shrinking share is quite massive and it may be the responsible for a possible general YoY flat growth or even YoY decrease. On the contrary, the Chinese increase is not massive at all and the Chinese smartphone market is set to decrease through 2015.
From these data, it looks like there is no room for improvement and weak supply data are more sensible now than in the past, therefore, flat sales are very likely to happen (while negative growth is no more utopia).
Takeaway
A flat grow could be a quite harmful event for Apple Inc. (NASDAQ:AAPL) stock price, in fact the stock has already declined from Morgan Stanley forecast news. The issue is that a possible sales decline could be even worse, given that Apple is still too much iPhone centric.
Negative iPhone sales growth would imply lower EPS, lower revenues, lower market share, pushing the stock to a temporary plunge. iPad and Mac sales only slightly move the needle, therefore we cannot expect Cupertino's company performances to be at 2014 levels. Apple has always provided very good revenue and EPS growth in the last years, thus, meeting low than historical performances, it is something that investors will not neglect for sure.
In addition, it is recent news that Apple walked away another time from online TV content distribution negotiations, implying that Apple TV will still be at "halfservice" and iTunes platform will not be exploited at its fullest.
Given this scenario, I rate Apple as a "hold". The stock has already lost a relevant part of its value, but the potential downside is still too big if Apple will provide negative growth in the next quarters. It is better to wait for further developments.
Disclosure: I/we have no positions in any stocks mentioned, and no plans to initiate any positions within the next 72 hours.
I wrote this article myself, and it expresses my own opinions. I am not receiving compensation for it (other than from Seeking Alpha). I have no business relationship with any company whose stock is mentioned in this article.
Additional disclosure: The author does not guarantee the performance of any investments and potential investors should always do their own due diligence before making any investment decisions. Although the author believes that the information presented here is correct to the best of his knowledge, no warranties are made and potential investors should always conduct their own independent research before making any investment decisions. Investing carries risk of loss and is not suitable for all individuals.