Instructions for Income Builder Contributors:
Copy-Paste Into Marketing Unit Page
Save As "Income Builder Nov 2021"
Select This Unit for Future Articles
Alex Mansour Investor Joins Income Builder
Alex Mansour has teamed up with Hoya Capital to launch the premier income-focused investing service on Seeking Alpha. Members receive complete early access to our articles along with exclusive income-focused model portfolios and a comprehensive suite of tools and models to help build sustainable portfolio income targeting premium dividend yields of up to 10%.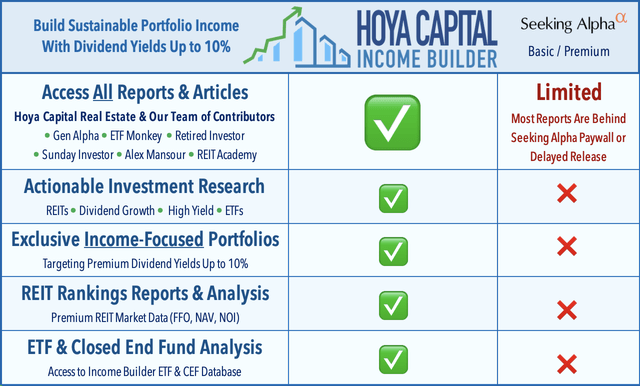 Whether your focus is High Yield or Dividend Growth, we've got you covered with actionable investment research focusing on real income-producing asset classes that offer potential diversification, monthly income, capital appreciation, and inflation hedging. Start A Free 2-Week Trial Today!