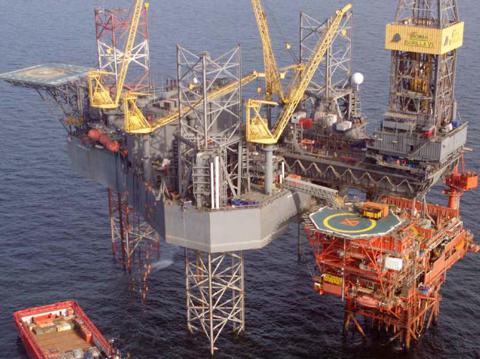 A report published in EconMatters, by Robert Rapie, a leading energy analyst, shows an outlook of oil and gas investment. Here is the excerpt.
Last year, WTI was trading at $91.35 a barrel (bbl), and Brent crude was $110.35/bbl. The $19/bbl spread was a fortunate thing for oil refiners who could buy crude oil at prices depending on WTI and sell finished products at the costs tied to Brent. Similarly, it was also a great benefit to the railroads, whose customers were willfully ready to pay up $10-$15/bbl to get oil shipped from North Dakota to the East or West Coast.
These days Brent is $108.85 and WTI is trading at $103.38/bbl, for a WTI-Brent differential of $5.47/bbl. At such level, the windfall that all the refiners were making the most last year is over, and it's rather not economical to rail crude oil across the nation. Thus, the lower differential upsets both the railroads and refiners.
However, Brent is yet quite closer to the price of a last year, whilst WTI has taken an upward shift. So business goes good for the oil producers selling waterborne crudes tied to Brent, while the picture has enhanced amazingly for those selling US crudes pegged off the West Texas Intermediate.
Consequently, according to EOG resources, the biggest oil producer in Texas saw its share price up by 55% over past year. Oasis Petroleum registered a 74% raise in the share price. Amazing gains expanded to domestic oil producers across the board.
Natural gas recuperated good from a year ago, when prices bottomed out below $2 per MMBtu. With the front month contract for gas now prevailing near $3.50/MMBtu, thereby both the oil and natural gas producers are almost in the same line.
Firstly, the oil prices are expected to drift a bit lower. And of course, any short-term catalysts can factually appear overnight, but during these times, there are certainly no obvious short-term catalysts that may drive high prices. Moreover, US crude oil inventories are at the top end of their 5 year average.
Those of catalysts for longer-term are yet in line to validate oil companies as a long-term oil and gas investment companies USA, but there're chances to get cheaper entry points for almost all the oil producers of the US during the coming quarter.
Overall, for the longer-term investors, ideally looking investment is the natural gas producers. The 4th LNG export license was newly approved by the Energy department and the first mover Cheniere Energy is projected to start shipping to consumers in Asia and Europe by the 4th quarter of 2015.
Then there is yet another positive catalyst i.e. a recently published EPA draft regulations that would make it uneconomical to create a new coal-fired power plant. Besides, the plants of natural gas, goes well with the proposed regulations, thus demand may continue to grow from the power industries.
However, as for nuclear power and coal, the outlook is yet too negative to mostly recommend either sector. Well, there might some exclusive situations in both, and there would be occasionally rallies for sure, but given the way the political influences have much going for them.
Disclosure: I have no positions in any stocks mentioned, and no plans to initiate any positions within the next 72 hours.