Market Turns
This article was written by Tim Kiser for Predictive Analytical Models.
The PAM team has been busy this past two months. We have completed 16 trades in the PAM account with a hit rate of 14 positive and 2 negative. The two negative trades lost less than 2% while the 14 positive trades have gains from 0.24% to 127.78% for an average gain of 17% considering an equal weighting of each trade.
What is the goal of the Predictive Analytical Models Team? The goal for the PAM team is to provide market analysis to each subscriber based on the Models of Robert P. Balan. The models are the driving force behind our analysis. We utilize this analysis to decide when to trade different assets based on market conditions. If you are a follower of Robert's work on Seeking Alpha you are knowledgeable of asset price modeling and the impact of money flows upon asset prices. The current models are more focused than Robert has been allowed to share in the past.
Oil Model:
Our oil model allowed us to call an oil short at just the right time. We utilized options and DWT to realize substantial gains in shorting crude oil. We have a bullish outlook for crude oil (mid-term) but having the knowledge to understand the market and positioning of market participants allow us to confidently short crude oil. Our oil model can be used by subscribers to hedge long oil positions and continue to hold them. Many market participants do not want to sell stocks for every dip. That is fine with the PAM team and you can utilize our knowledge to hedge when our analysis expects oil and EPs to decline. Robert did that for his private account and held on to his EPs as he constantly details in his articles.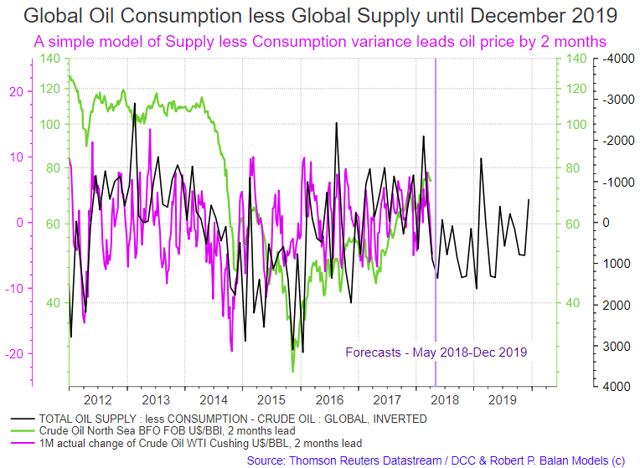 Precious Metal Model:
Our precious metal model allowed us to identify the breakout of Silver and achieve an outsized gain in the silver etf SLV. The model also told us to escape the downdraft expected in silver, gold, and miners and we got on the sidelines safely to protect capital. We will trade the direction of PM and Miners again. The PAM team will work to identify this inflection point and will enter at the proper time.
USD, Bonds and Currency's:
The PAM team successfully identified the top of the USD and implemented several currency trades some of which are still active. The PAM account is currently long bonds through etfs and we expect to trade currencies, bonds, and the USD and leverage that knowledge for equities. We will continue this trade and catch the next inflection point and trade that direction.
Equities:
Equities are completing the consolidation of 2018. The PAM team identified the top of equities in a public article by Robert and initiated short positions before PAM launched. We cannot count this as a success for the PAM account and it is not in our official accounting. We expect Emerging Markets to provide more upside that US Equities and will be picking the best sectors and ETFs for the PAM account long equity trade. We expect this equity bottom to occur soon and will identify the turning point for subscribers. A rip roaring rally is expected thereafter. Don't miss this opportunity to catch the bottom in equities.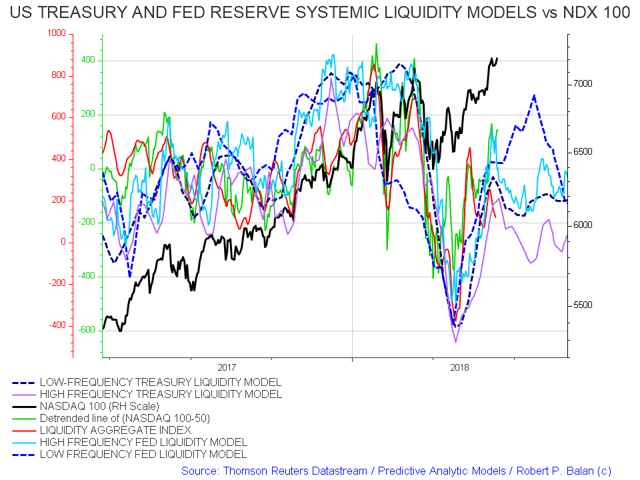 How to join Predictive Analytical Models:
Please consider joining PAM today. The service is just getting started and we are fine tuning several elements. The big turn is coming and I do not want your account to be harmed by it and want you to benefit the maximum by having the best market analysis available for your use. The PAM team will buy equities, precious metals, currencies, and bonds in the PAM account. You can follow along with the analysis and utilize the analysis to manage your account and prosper from 50 years of market experience.
https://seekingalpha.com/author/robert-p-balan/articles#regular_articles
Click on Get Predictive Analytic Models and click on the 7 Reviews.
Why is there a PAM team?
Robert P. Balan desired to utilize his knowledge to bring the tools, available to only the best investment banks, to each individual investor. Tim Kiser joined the team due to his engineering background and recognition of how the models worked. Seeking Trends joined the team to provide market knowledge and Technical Analysis to identify the specific week or day the asset price turns. All three are available in the Chat room daily to help individual investors. Our mission is to provide the analytical tools and knowledge to the individual investor. Please consider joining PAM today and utilize this team to increasing your investing success.
PAM Closed Trades
Disclosure: I am/we are short USO and other Stocks.
Additional disclosure: The PAM Account is trading all market assets.