Longer term, Protalix is an exciting stock because the low-cost plant cell-based protein manufacturing process could be applied to make a host of new biotech drugs.
It's a bit of a cliche, but Protalix is sitting on a new and potentially valuable biotech-drug manufacturing platform -- a technology that might see heavy demand and interest from large drug companies seeking an new entry into biotech.
And you may find yourself in another part of the world - And you may find yourself behind the wheel of a large automobile - And you may find yourself in a beautiful house - With a beautiful wife - And you may ask yourself, well - How did I get here?
What's the difference between the above comments? Not much. Both speak to the possibilities of small-cap Protalix Bio Therapeutics (NYSEMKT:PLX). The former, of the company itself, the latter of the type of lifestyle issues one may face should they hold the company's stock long-term.
I touched on this topic thirteen months ago when I wrote a glorious 21-page investment thesis titled: Protalix Bio Therapeutics: Have I Found My Next 20-Bagger? It spoke of the companies history, it's current programs, and my thoughts and projections regarding it's future. If you have not yet read it, it's time to. It should provide all the meat you need to make a wise investment decision.
The only error I made in my initial PLX investment was with timing. I originally invested based on the information that was being inferred by the company at that time... that they believed their upcoming ph.3 PRX-102 trial would be able to submit interim data to the FDA at the six-month point for preliminary approval. Some months later, all that was shot down when the final trial design was confirmed. The FDA would require a full 2-years worth of data. However, on a positive note, the EU version would only require 1-year of data. But make no mistake about it, I knew the writing was on the wall at this point: The company would have to refinance their debt due in 2018 well before they'd have any ph.3 results available to rally the stock.
Though it's never easy taking a loss, I knew it was required. I exited the trade in its entirety with losses of around $70,000. I then sat on my hands to wait patiently for the refinancing news that I knew would eventually have to come. I also knew the stock would likely crater on such news (like all small caps seem to do) and provide me with an exceptional new entry point.
Then it happened...
On 12.01.16, the company caught investors off guard with the announcement they'd refinanced their debt, pushing out its due date from 2018 into 2021. They also raised additional capital by issuing 23.8 million new shares. The company would later reveal they wanted to be proactive with the debt issue and start 2017 with a clean slate. I was overjoyed!
Market reaction? Shock and dismay. Or, as I like to call it, the typical knee-jerk reaction. I knew from prior investment experience with HIGH QUALITY companies that these types of dumps are typically short lived and the investor will be made whole again within 60 days.
(WARNING: this strategy is not reliable with the vast majority of small cap companies account they have either: poor management, poor product, poor finances, poor market opportunity, or some combination of the above.)
The day before new financing was announced, PLX closed at $0.56. The following day it closed at $0.31. On 01.24.17, (54 days later), PLX closed at $0.57. Just as I thought, 100% of the refinancing drop had been completely erased within 60 days. BINGO!
A few weeks ago, my Protalix investment (now with a cost basis around $0.37 vs $1.00 previously) was already ringing up 4-bagger returns at the register. However, because I'm convinced I've hooked a whale, I have no plans to exit the trade in the foreseeable future. With my new and improved cost basis, I now believe Protalix could lead me to an all-time personal best, 50-bagger return... maybe more.
Now, I do need to mention something very important here. Though I was buying shares like a kid in a candy store after the refinancing deal, I was only willing to invest half my allotted funds for PLX without first seeing more details regarding this new finance arrangement. That information was released by the company on 12.07.16 and all 291 pages of it can be found here. I spent the better part of a week going over it in detail. I also utilized the aid of a word search feature making sure I didn't miss a single reference to dilution, conversion, make whole, and a handful of other terms.
Their previous debt agreement had not been toxic so I suspected this one would not be either... but I was not willing to commit more funds until making absolutely sure. Once I had those assurances, I went "all-in". Though there are some scenario's where the debt holders can get a price better than the stated conversion rate of .85 (and more shares too), it's limited in scope and uses a sliding scale. No red flags noted.
Now I would like to give a brief update on the four items currently in play for the company.
I. UPLYSO - approved by the FDA in 2012 to treat Gaucher Disease
When I wrote my first article, I essentially valued UPLYSO like it was a dead program... but one that had the potential to rise like Dracula at any moment. I assigned it a $0 value. Well guess what? Dracula is stirring.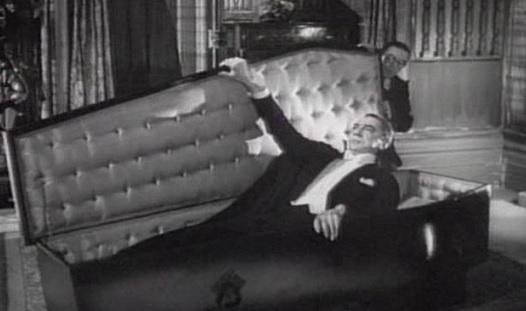 On 12.14.16 Protalix received a letter from Fiocruz requesting three shipments of UPLYSO in 2017, for $24MIL. Previously, the company was averaging less than $2MIL per quarter from Brazil. Hopefully this is a sign that Brazil is ready to make good on their original plan to purchase $280MIL worth of the drug. Perhaps helping seal the deal was news from earlier in the month that the Brazilian National Health Surveillance Agency (ANVISA) had granted regulatory approval for the use of UPLYSO to treat Gaucher Disease in children.
Protalix believes, with this order, the company's cash consumption rate could be reduced by up to one-third in 2017. Additionally, if Brazil were to continue placing orders at the extent indicated in this letter, then the revenues generated could possibly put the company at break-even... the point at which a company's revenue equals its total fixed plus variable cost.
One last thing I'd like to point out is that people continue to overlook the fact that the original agreement with Fiocruz allowed for a five-year extension to complete the terms of the deal (through 2025). So, the idea of Protalix someday being able to secure the entire $280MIL should not be discarded.
II. PRX-102 - currently conducting enrollment for ph.3 trials
Though I like many things about Protalix, you know what I admire most? That they designed their ph.3 trials to go up head-to-head against current champions Fabrazyme (in the US) and Replagal (in the EU).
LINCH SCALE DEEP THOUGHT: Because my original 21-page article contained so many words, so very many words... I thought for this update I'd focus more on pictures. Not only would it save me lots of typing, it would make it more fun to read! They say a picture paints a 1000 words, so let's give it a shot.
One year ph.3 data is expected to be released mid-2018. So, how do I expect PRX-102 to perform? This is what I expect:
BALANCE Study
Fabrazyme before PRX-102: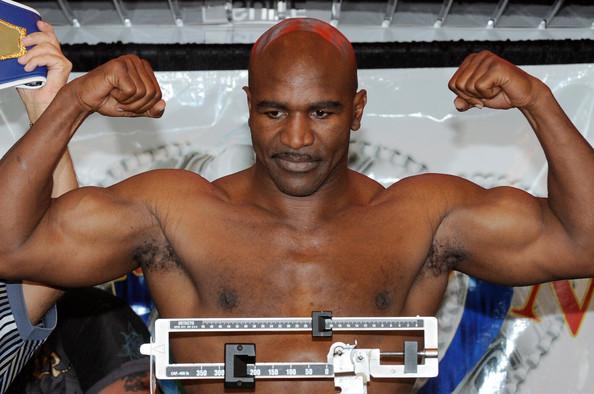 Fabrazyme after PRX-102: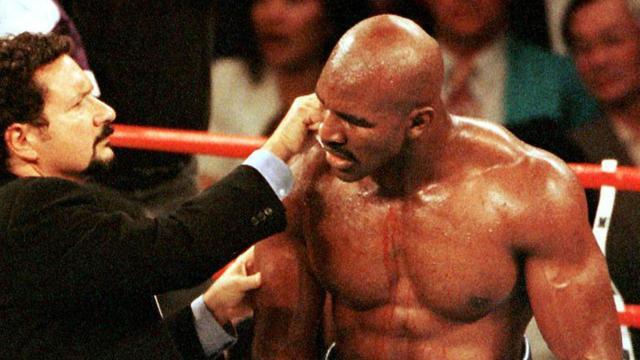 Fabrazyme sales three years after PRX-102 approval (full ear representing 100% of prior sales):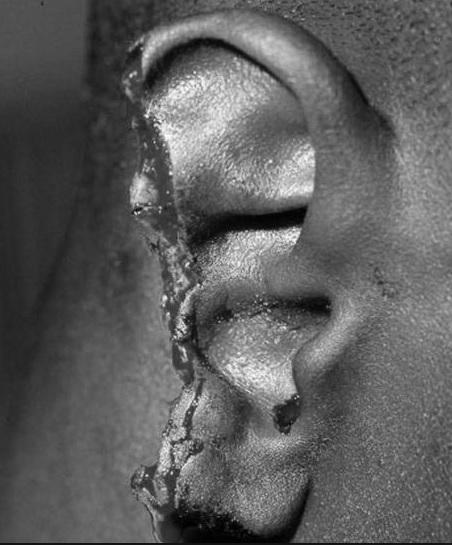 BRIDGE Study
Replagal before PRX-102: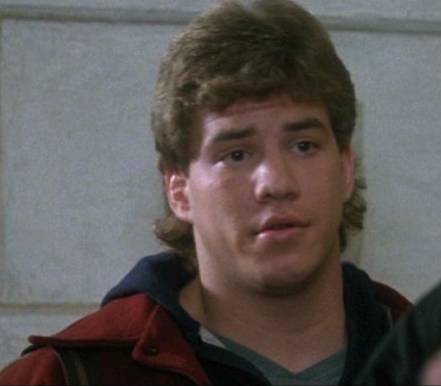 Replagal after PRX-102: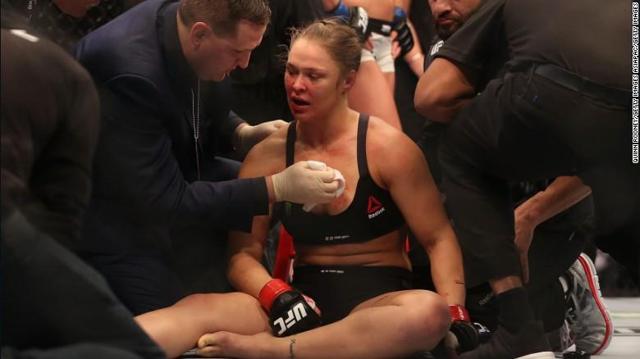 Why so confident? Because everything we've seen in the trials thus far has indicated that PRX-102 (Pegunigalsidase Alfa) will be the new gold standard in treating Fabry Disease. Currently, the two above drugs account for nearly the entire market in this space and represent a combined $1BIL in sales annually. Enjoy it while it last Sanofi (NYSE:SNY) and Shire (NASDAQ:SHPG), your days are numbered in this space.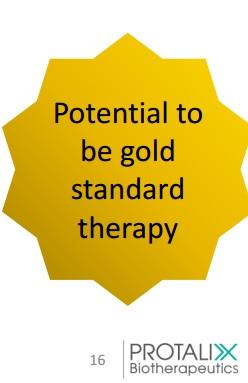 III. PRX-110 (alidornase alfa, or AIR DNase) - ph.2 trials complete
This should be the next news driven event for PLX. Preliminary results were released on 01.03.17 with full results due out anytime between now and 1Q end. Preliminary results have been stellar. Currently, there is only one approved drug to treat Cystic Fibrosis via mucus alteration... and it was approved 23 years ago: Pulmozyme by Roche (OTCQX:RHHBY). Pulmozyme sales are around $650MIL per year.
With the release of PRX-110 preliminary results, there was one particular paragraph that seemed to cause an extra degree of excitement in the investment community:
The initial primary efficacy result shows that alidornase alfa improves lung function as demonstrated by a mean absolute increase in the percent predicted forced expiratory volume in one second (ppFEV1) of 4.1 points from baseline. A commercially available small molecule CFTR modulator for the treatment of CF has reported a mean absolute increase in ppFEV1 of 2.5 from baseline in its registration clinical study. This score was achieved while 74% of the patients participating in the trial of the CFTR modulator were also treated with Pulmozyme® on top of the modulator. While this marketed CFTR addresses a certain mutation applicable to less than 50% of CF patients, alidornase alfa is being developed to treat all CF patients.
Did you catch that? Alidornase alfa is being developed to treat all CF patients. Not some, but "ALL". <--- this is very good.
IV. OPRX-106 - currently in ph.2 trials
Though it's early, details provided to investors thus far have been promising. Ph.2 results are expected to be released by year end 2017.
Since my previous report, the company has narrowed the target market for this drug to Ulcerative Colitis (UC). UC is one of the two primary types of Inflammatory Bowel Disease (NYSEARCA:IBD), with Crohn's Disease being the other. If eventually approved, OPRX-106 would represent the FIRST EVER oral enzyme treatment to treat UC. In the United States alone, it's estimated that the direct cost for all patients with UC to be between $4.6BIL and $13.6BIL annually (see pg 19).
So, to sum things up, here's Protalix's current existing pipeline:

Enter Moshe Manor: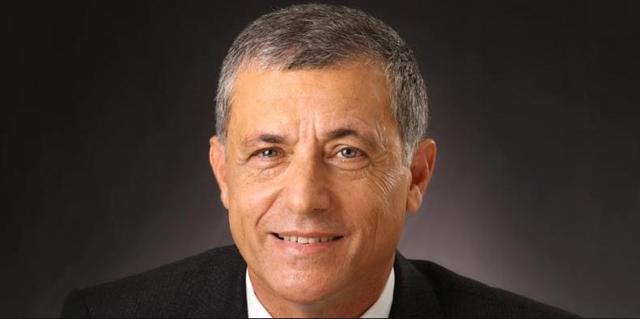 In my previous article, I drew many parallels between Moshe Manor coming out of retirement from multiple high level positions at Teva Pharmaceutical (NYSE:TEVA) to join tiny $100MIL market cap Protalix and Dr Burt Adelman coming out of retirement after serving as the Chief Medical Officer at Biogen Inc (NASDAQ:BIIB) to join tiny $100MIL market cap DYAX Corp (NASDAQ:DYAX). While I was already following both companies prior to these announcements, because I liked their valuations and pipelines, these large fish moving into little pond events were watershed moments for me.
When Mr Manor arrived, the first thing he promised was to ditch trying to bring new bio-similars to market and to be more aggressive with the companies capabilities. The entire above pipeline, while fantastic, was put in place before his arrival. In January the company provided investors a glimpse of their Strategic Outlook for 2017. To me, one particular sentence stood out from all the rest:
New Pipeline Candidates for Indications for which there are Currently No Approved Drugs or that address Significant Unmet Medical Needs anticipated to be announced publicly and to progress into Clinical Development
You want to know what the story of Protalix is really about? It's about David vs The Goliath's... and, just like in biblical times, the little guy is about to win some major battles.

Valuation
Where to start? I'm not even going to attempt this time. But if you insist on numbers, go look at the last page of my previous article. I will say this... Protalix, sitting here at a measly $125MIL market cap, is one of the most undervalued, most under appreciated stock market gems I have ever uncovered.
Investors not already invested need not fret about missing the drop to $0.30/share after the company refinanced its debt and raised additional capital. THAT was the aberration, not the subsequent rise back to $1.00.
One fact not gone unnoticed by me is that the majority of existing drugs Protalix will be trying to displace/replace were developed by two companies: Genzyme and Genentech. For those of you unfamiliar with these two great biotech names of the past: Genzyme was bought out by Sanofi for $20.1BIL in 2011. Genentech was bought out by Roche for $46.8BIL in 2009.
So please don't laugh (or choke) when I tell you this... but I believe Protalix has both the potential and ability to grow organically into the next Genzyme/Genentech. That's how high I am on their pipeline prospects and technology.
What technology? The same technology biotech critic Adam Feuerstein had previously gushed on about. A technology that allows Protalix to produce drugs at a fraction of the cost versus traditional manufacturers (ie: everyone else). Additionally, Protalix is utilizing carrot and tobacco cell structures to produce their drugs while traditional manufacturers still use Chinese hamster ovary cells which are prone to viral contamination (unlike plants). Lastly, Protalix is free from any litigation and currently holds over 100 patents with dozens more pending.
Question: Would you rather put something in your body derived from plants or rodents?
The Linch Scale Personal Track Record
As I mentioned in my last article, after 30 years of investing, I seem to have developed a knack for finding undervalued stocks... and the proof is in the pudding:
DYAX. My beloved. Bought out by Shire for $37.30/share only four years after I loaded the boat under $2/share.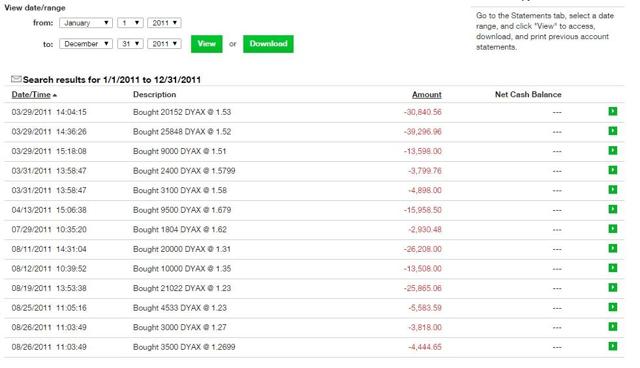 DrugStore.com. Bought out by Walgreens for $3.80/share only 2 months after I loaded up. The quickest I'd ever doubled my money with common stock (well, until Protalix just took the crown).

Aruba Networks. Bought out by Hewlett-Packard (NYSE:HPE) 18 months later for $24.67/share.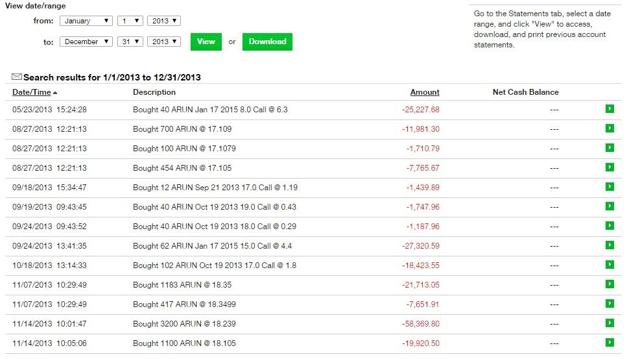 Sequenom. Bought out by Laboratory Corp (NYSE:LH) for $2.40/share less than 2.5 years later. This could have been a great story but courts failed to grant the company patent protection. No gain.

So, does this mean I'm implying Protalix will be bought out? No it doesn't. It simply means I've gotten good at uncovering undervalued gems. That being said, I'm certain Protalix will eventually be courted with offers they might consider. But that point is still years away.
Or is it?
On 01.26.17 Knight Therapeutics Inc, a $1.1BIL Canadian Biotech firm, cast a line to Protalix. Or was it a net? Knight announced they had purchased 5% of the outstanding common shares of PLX. But what I liked even more than the share purchase were the comments from Knight CEO Jonathan Ross Goodman:
We purchased this position in Protalix to plant a seed for a long and healthy relationship that hopefully blossoms into Canadian and Israeli product rights to Protalix's promising pipeline....
Here's a visual of what just occurred: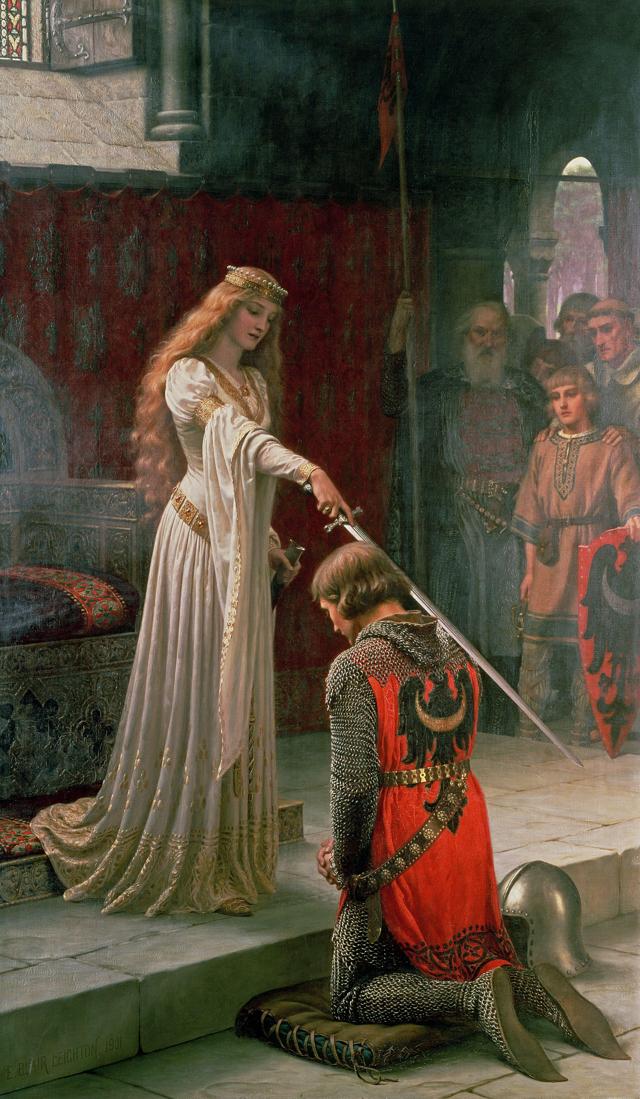 Though suitors will eventually start to sniff around, I guarantee you this: Protalix is NOT for sale. Not at the moment anyway. Nor should it be. You simply do not sell out at an el cheap-o valuation after doing all the heavy lifting, paying all the expenses, and finally being on the cusp of bringing multiple superior drugs to market.
In Closing:
I look at Protalix as a future multi-billion dollar company. I believe it's currently undervalued by some multiple factor, let's say 3x. With time, everything will work itself out (as it always does) and then it's off to the races. I believe anyone willing to buy at today's price (currently hovering around $1.00) will achieve at least a 20-bagger in due time. The only character trait needed for investors to win BIG will be: Patience.
I continue to look forward to the months and years ahead as the Protalix pipeline continues to mature and bear fruit. This is going to be a fun ride and very rewarding for long term shareholders. My advice: just set it and forget it and grow wealthy.
Meanwhile, consider me a happy shareholder. Just some random Seeking Alpha blogger who barely even knows how to burn a CD or how to download a song. In fact, the total number of songs I've ever downloaded to a smart device? One. You see... I'm low tech. But owning nearly a half million shares of Protalix at discounted prices? That has me feeling... tech smart!
Disclosure: I am/we are long PLX.