Coffee Holdings Gets Cold/Short Interest Jump Could Prompt Short Squeeze
Please Note: Blog posts are not selected, edited or screened by Seeking Alpha editors.
Summary
announces new west coast distribution center/shares catapult.
4th Q results delayed/short interest doubles.
a horrible report for JVA, is already priced in.
J&J vaccine will absolutely crush/obliterate Covid-19.
Farmer Brothers near sweet spot- short squeeze imminent/ earnings date Feb 4th.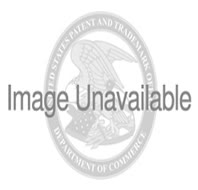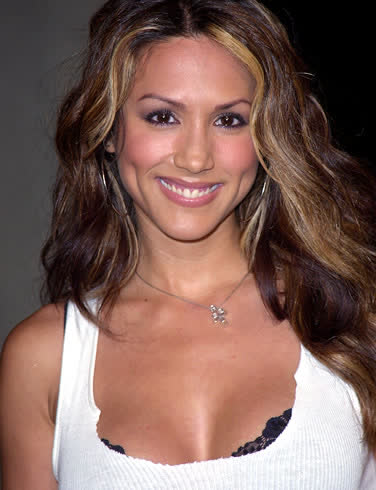 It has been one hell of a ride, on this rocket ship. Just in the last two weeks, the stock (JVA) has vaulted nearly 50%, before a profit taking correction hit. Last week's news story that its CBD infused product has been submitted to a testing lab, probably had some reason, behind the share's incredible strength.  
The parabolic rally: in just ten days, the stock shot up 45% from $3.93 to $5.70 (a new 52 week high) before profit taking clipped 22% off that figure back down to $4.50... the shares went from overbought, to oversold, real fast. If there is any consolation, the selloff occurred on contracted volume.
During the rally, there were three trading sessions that averaged 214,000 shares (average daily volume is 35,000). This is intriguing, because as you know from my past declarations, volume always precedes price. To me, it implies, "the smart money" is accumulating. 
there are still risks present:   (1) the company's wholesale green business will likely be soft, since many of its customers cater to coffee houses and restaurants, which are struggling just to remain open, as many states clamp down on their ability to remain open in order to fight the pandemic (2) the  continued low green coffee commodity prices, tend to stifle the company's top line. (3) the start-up costs of the CBD infused product line, could hamper the bottom line.  (4)  the chance of losing a major customer, always looms.
Earnings will be out by next week. CEO  Andy Gordon indicated (via email to me), that the earliest they would be issued was Monday, Feb 1st. Obviously Mr. Market will be honing in on the future and will be looking for signs of improvement. He cares very little about the past or the present. It is all about the future to him. What will the report reveal? We already know that the CEO and CFO have taken pay-cuts, the question is, "how much"? An earlier press release gave a range of 5 to 15%.
there was news released that Coffee Holding Co., Inc. (NASDAQ:JVA) was the recipient of a large growth in short interest in the month of December. Short shares doubled. Could this prompt a massive short squeeze? The mother of all short squeezes?
Fourth quarter results won't be issued until no later than Feb 15th (the company filed a request for delay-from 12b-25) so we will have to be patient. On a sequential basis, look for continued deterioration . I am anticipating sales to fall 5% to $16.7 million and earnings to drop by 80% from 7 cents to 2 cents per share. The poor earnings, will mainly be attributable to a gross profit margin decrease of 50 basis points (from 19.10% to 18.60%), higher green prices, and soft sales due to covid 19 restaurant closures. In prior discussions with management, it was revealed that they are targeting a 25% margin. If they could somehow get there, earnings could increase an additional $5 million (about 87 cents a share). That alone, represents an epic game changer, which doesn't even rely on revenue growth.
What about the company's new employee stock  option grant program?  I actually like it, as it provides employees incentive to work harder and prosper. Has any shares actually been purchased on behalf of those employees?  The company has already expensed over $1 million into this category, ($470,000 last fiscal year & $679,000 for the first three quarter's of the current fiscal year), but where did these funds go? They are on the books as a "non cash expense". What the heck does that mean?  Will the company, print up new shares to meet this demand, or actually purchase the shares in the open market, to accommodate the employee grants.  I vote strongly, for the latter. I recently emailed the CEO, to gain the details of this program, but was denied a response. 
Bottom line:  a  much better than expected quarter, could essentially double the share price, in a matter of week or two. The great news, is that JVA's expectations are already so low, because of the impact of the pandemic, they should be a cinch to surpass.
What does this all mean in layman's' terms?  the shares possess a favorable risk reward ratio of 1:3, meaning that for $1 risk, the investor (or speculator, as some would argue)  has the potential of gaming $3. Depending on the news, the stock could drop as much as $1 (about 20%)  to about $4.30 or gain as much as 60% to to the $8 vicinity. I like those odds.
 A side note concerning Farmer Brothers: as you know, I am a big investor in (FARM) too. I like the fact that the shares have rallied nearly 70% from their lows too. The new distribution agreement with High Brew, was sheer genius, as it exploits the demand, for "ready to drink" cold brews. The stock could easily get back into the $6's by the end of the week. That would be a vey nice payday, to say the least. At a current price of just $5.25, I am convinced that this quotation represents, a very sweet spot to purchase more and I'm not alone. Carles Caron wrote a compelling Seeking Alpha article, stressing the enormous potential this enterprise offers. 
One other important note worth revealing. Legendary value investor Mario Gabelli has his finger in the Farmer's pie. A recent 13d filing shows His Teton Advisors Inc. owns .90% of FARM shares, GAMCO Asset Management Inc. controls 3.18% and his Gabelli Funds LLC is hanging on to a 1.19% chunk. All I can say is, follow the "smart money", and Gabelli has a track record, proving he is very smart. BlackRock Inc. is getting into the game too...looks like they own a 6% stake according to their latest 13d filing
Farmer's just announced it will be releasing its second quarter results on Thursday Feb 4th, after the market close. In the meantime, the company revealed they opened their westcoast distribution center, which offers 3.60 acres of storage space. Obviously Mr. Market is ecstatic, giddy and excited, as he has marked up the shares nearly 20% this Wed. morning, on heavy volume of 400,000 shares.
There is only one analyst, who now covers FARM. That is Kara Anderson of B Riley. I believe she has placed a $6 target price on the shares, but I could be wrong. Roth Capital Partners discontinued research coverage last year with a neutral rating, but said the company could be vulnerable to a takeover attempt, with its market cap, so low.
Expectations are in the gutter for second q results- sales are anticipated to come in at $104 million, while the company is expected to post a 13 cent loss's vs earnings of 43 cents.  This low bar, should be easy to clear. This one could be due for a bonus too- as it seems vulnerable to a wicked short squeeze, because there are a mere 17.5 million shares outstanding and 405,000 shares, have been sold short. Any good news would be the catalyst of a stampede for those shorts to "buy to cover", in order to close out their positions. This represents potential buying fuel. Add in the fact, that the stock is selling below book value, and you have the perfect recipe to make "short stew".
There is no doubt that there is a very strong light at the end of the tunnel. That bright light is the success we have experienced through the Moderna and Pfizer vaccines. In a few weeks, Johnson & Johnson (JNJ)  will be unleashing its "one dose" vaccine across America. Translation? Covid 19 days are numbered, as it is vulnerable, to being totally snuffed out by the end of Spring. Once this happens, we will be going back to the "old normal". Everything will open up and be unfettered. Demand for outside activities will be at unprecedented levels. Commerce will flourish, and the tune "happy days are here again" will bellow through kitchens, all across this great country.
Stay tuned for the fireworks. We will soon find out if the java price is too cold, too hot or just right. As one of JVA's largest shareholder's, you know what I am looking for.
Seeking Alpha's Disclosure: Past performance is no guarantee of future results. No recommendation or advice is being given as to whether any investment is suitable for a particular investor. Any views or opinions expressed above may not reflect those of Seeking Alpha as a whole. Seeking Alpha is not a licensed securities dealer, broker or US investment adviser or investment bank. Our analysts are third party authors that include both professional investors and individual investors who may not be licensed or certified by any institute or regulatory body.