The Australian Dollar has been on a killer uptrend as of late, but last session price rallied into a weekly resistance level where the market reacted strongly by selling off the Aussie dollar.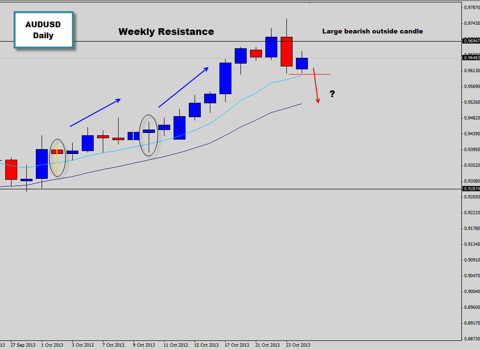 The weekly levels generally act as major turning points in the market so we are looking for bearish continuation here. If price breaks the low of the outside candle we could see the market slide down further.
The up trend is still intact here so we will be looking for any strong bullish price action signals that form off the trend mean.