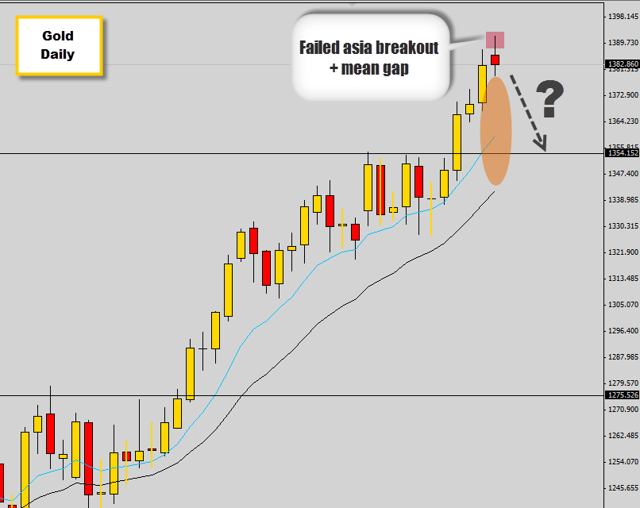 The gold rally has been on a screamer of a bull run, but we all know what goes up must come down at some stage. Now I am not staying this is the end of the uptrend, but the market does need to move down before it can move up again for the simple reasons markets don't move in straight lines.
Gold has really stretched out into extreme prices. We can tell this because there is a gap between the mean value (20 ema) and price itself. Generally the market can't maintain itself at these 'extended prices' because traders consider this price too expensive. Perfect for a mean reversion setup.
The gold market did breakout during today's asian session, which didn't last long as the breakout turned into a fakeout. Asia session fakeouts can give good insight in what to expect in the following London/Ny session. Due to the Asia breakout trap and the bearish price action we are seeing flow off this fakeout, there is a good chance gold is going to start weakening and retracing back to its mean value.