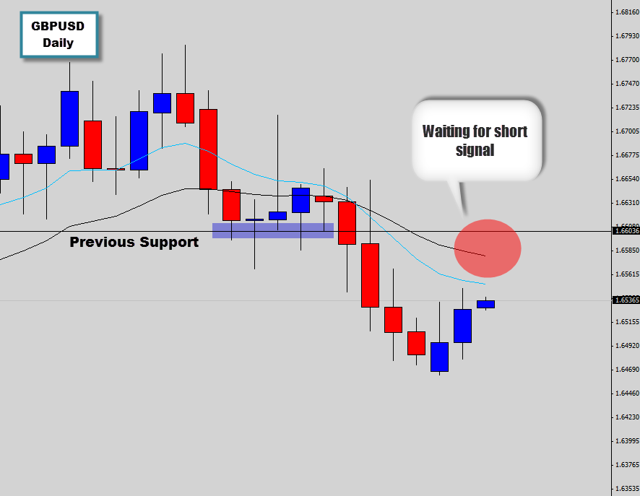 The GBPUSD market recently broke a key level after a large bearish rejection candle formed right on support. The rejection candle was covered more in detail in our previous post: GBPUSD bears putting heavy pressure on support
Now the market has broken downwards and produced modest bearish movement from the support breakout event, we've started to see the market recover from some of those losses in a countertrend retracement in this weeks trading.
This countertrend movement is to be expected, and in fact we need these movements to occur to bring price back to it's mean value where we can look for trade opportunities. We've got our sights lines up on a bearish 'hot spot' where an support or resistance level lines up with the mean value. If a bearish price action signal printed here on the daily chart would over a nice low risk/high probability trading opportunity. Keep your eyes pealed.