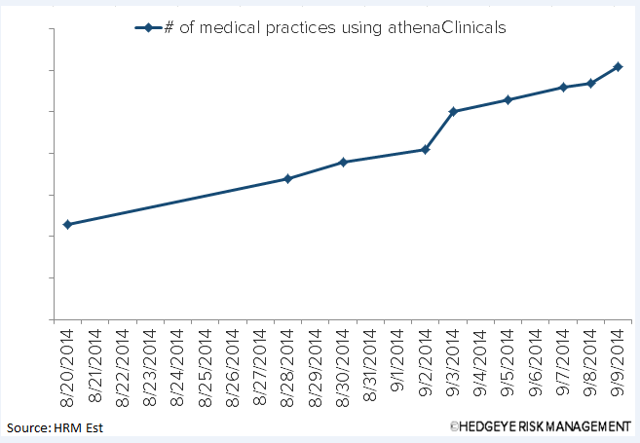 We developed a web-based survey tool to track the number of athenahealth (ATHN) clinical customers. Through yesterday, the annualized trend is running near 20%. That's good enough to stick with our "Best Idea" long thesis which we presented on August 14th.
The ATHN short thesis revolves around valuation and a negative outlook for athenahealth's opportunity in the hospital market. We think there remains a big and sufficient opportunity in the physician office. The data, so far, support our outlook.
We don't think you can be short this chart. But with 20% short interest, clearly there are those who disagree with us.
Tom Tobin is the Healthcare sector head at Hedgeye. If you would like more information on his research, please email sales@hedgeye.com.
Disclosure: The author has no positions in any stocks mentioned, and no plans to initiate any positions within the next 72 hours.