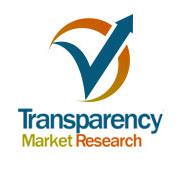 The global breast imaging market is growing as a CAGR of 12% from 2013 to 2019. It is estimated to reach a value of $4.06 in 2019, after being valued at $1.84 billion in 2012.
All facts have been taken from a Transparency Market Research report titled "Breast Imaging Market (Mammography, Breast MRI, Breast Ultrasound, Tomosynthesis, Nuclear Imaging and Others Breast Thermography & Bioelectric Imaging) - Global Industry Analysis, Size, Share, Growth, Trends and Forecast, 2013". It includes the latest statistical analyses about the market, along with forecast figures.
Browse Breast Imaging Market Research Report with complete TOC athttp://www.transparencymarketresearch.com/breast-imaging-technologies.html
One of the most important sectors of human cancer awareness is breast cancer. Increased awareness can lead to early detection, which can be beneficial to the patient. Breast cancer remains one of the most commonly diagnosed types of cancer on a global scale. There has reportedly been an increasing prevalence of breast cancer and related mortality rate. The report also says that women older than 40 who have undergone Hormone Replacement Therapy (HRT) are at an increased risk of breast cancer.
Get Free Sample Report at http://www.transparencymarketresearch.com/sample/sample.php?flag=S&rep_id=1371
The report mentions statements by the International Prevention Research Institute (iPRI). According to the French institute, developed countries have a higher morbidity rate associated with breast cancer, while lesser-developed countries have a greater mortality rate. It also states that most women from high-income families are usually diagnosed with early-stage breast cancer, while women from low income families are detected with later stages of breast cancer.
The key restraints in the breast imaging market include high investment and installation costs, along with side effects of ionizing breast imaging technologies mainly due to exposure to radiations. The report also explains how government initiatives that help increase breast cancer awareness are creating more demand for the imaging technologies.
Browse Medical Devices Related Research Reports at http://www.transparencymarketresearch.com/medical-devices-market-reports-6.html
According to the report, North America holds the largest market share by revenue in the breast imaging market, followed by Europe. Asia-Pacific region shows the highest CAGR from 2012 to 2019. The report identifies the breast imaging market into the categories of technology and geography. According to technology, the report elaborates on mammography, breast ultrasound, nuclear imaging, breast MRI, tomosynthesis, and others. By geography, the report divides the market into North America, Europe, Asia-Pacific, and Rest of the World.
The key players discussed by the report include FUJIFILM SonoSite, Inc., Hologic, Inc., Philips Healthcare, Dilon Technologies, Inc., SonoCine Inc., Aurora Imaging Technologies, Inc., Siemens Healthcare Corporation, and GE Healthcare Ltd.
Download PDF at Breast Imaging Market - Global Industry Analysis, Size, Share, Growth, Trends and Forecast, 2013 - 2019