Golden Leaf Partnership With BMF Washington State Background
Please Note: Blog posts are not selected, edited or screened by Seeking Alpha editors.
Long Only, Foreign Companies, Oil & Gas
Seeking Alpha Analyst Since 2013
Investing cannabis industry
BMF Liberty Reach Facebook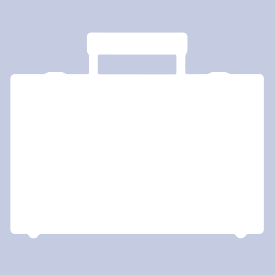 Blog link
About BMF Washington LLC
Partner
of
Golden Leaf
Holdings
Partnership Agreement with BMF Washington LLC and Golden Leaf Holdings
What does BMF do?
The 2015 CBE 100 Producers, Processors and Retailers (PPRs)
Some highlights from this year's list include:
The top four state's with the most companies represented on the list include Washington, Colorado, California, Arizona and Oregon

Leading Processors on this year's list include some of the established brands like: O.penVape, Dixie, Bhang Chocolates, GFarma , Golden Leaf, Kiva, and VCC Brands.

Leading Retailers and Fully Integrated operations include LivWell, Native Roots, Harborside Health Center, SPARC, Colorado Harvest Company (part of the O.penVape family) and Nature's AZ Medicines.

photo courtesy of martin@slashr.com 48 light rooms
BMF finishes at number 50 to the CBE top 100 PPR's
Rank

Company

HQ

Ownership/ Management Team

Staff

2015

Revenues

(000)

2014

Revenues

(000)

% Change

Category

50

BMF WASHINGTON

Raymond, WA

Peter Saladino

45

5,500

1,746

 
 
BMF finishes at number 50 to the CBE top 100 PPR's in the 20 plus states and the District of Columbia with state regulated medical marijuana programs and the 4 recreational/adult-use approved regulated state programs (Colorado, Oregon, and Washington are now fully operational while Alaska continues to develop its program)
Marijuana Reviews:
Liberty Reach (Jackpot Seaweed, Juju Joints, BMF Washington) is a tier 3 farm out of Raymond. The company specializes in flower, vapes and oil cartridges. Some of the company's most popular products at Main Street Marijuana include Blue Dream flower and a wide variety of vape cartridges. For more, visit the Liberty Reach website at
Blue Dream, handmade by Liberty
This specific Blue Dream has a very pungent and sweet smell, with a slight lingering spice. It seems to permeate through the bag, beckoning to be sampled.
The Specifics:
THC: 21.02%
CBD: .154%
Harvest Date: 7/28/14
Liberty Reach (Jackpot Seaweed)
(click to enlarge)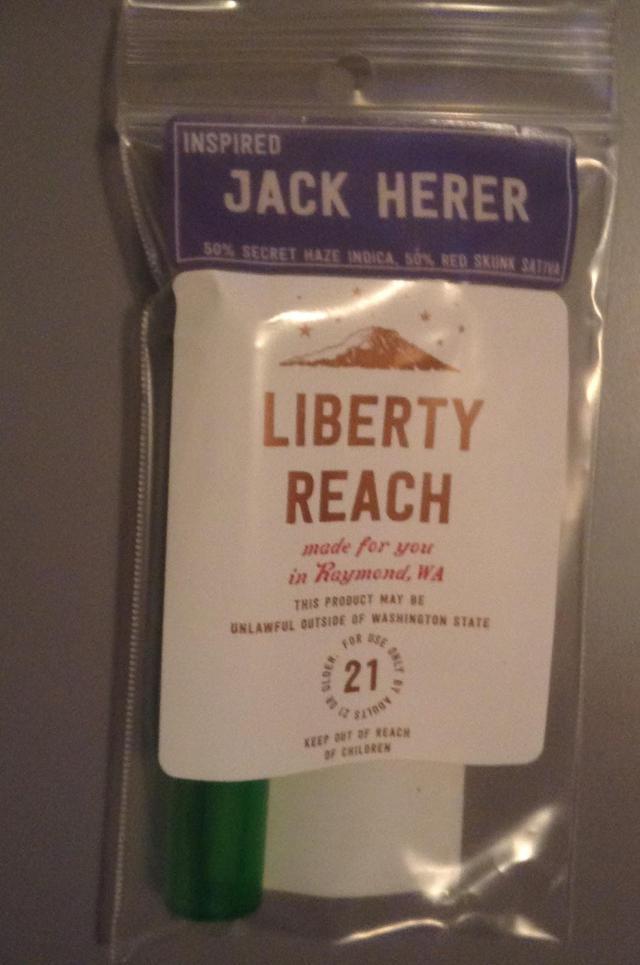 Jack Herer (Pre-rolled) - Liberty Reach
Right off the bat, this is clearly the same distributor as Jackpot Seaweed - I reviewed their Blue Dream and Presidential OG Kush previously. No other distributor I've seen yet uses the "Engaged" and "Introspective" labeling to differentiate between Sativa and Indica. I noticed that before I even started looking when I saw them hanging on display in the store. You can see from the types of stickers, labeling and packaging that they use. When you look closer, it turns out that both brands are put out by BMF Washington LLC. My favorite shop just got a bunch of new strains with this new brand labeling that I will definitely be trying. I'm looking for great things from whatever brand they sell under!
Tenant BMF Washington produces almost 50% of Washington Weed in August Image October 17, 2014
Based on the August retail sales numbers for the State of Washington, SFBP tenant BMF Washington produced just under 50% of the weed sold in the state of Washington in August (just over $3M retail worth). BMF Washington markets its products under the Liberty Reach brand and runs a very professional operation.
Washington's top-selling producers
August 17, 2015
Grow Op Farms was the top-selling producer/processor in the state for a four-month stretch between February and May (June results had not been released as of press time).
In April, Grow Op finished the month just shy of a $1 million milestone. Its $946,000 in sales was more than the next two companies combined.
BMF Washington, which produces the Liberty Reach brand, sold $471,000 of product, while DB3, of Zoots fame, sold $458,000 of product.
Manager of BMF leaves
Rob Raymond Independent Consultant - I-502 Business Operations Expert
Former Business Operations Manager at BMF Washington LLC
Rob Left his job with BMF Washington LLC in July 2015 highly recommended by owner Peter Saladino It is unclear how this would affect the operations but worth noting. Perhaps the loss of Rob left BMF in need of management and was a force in accepting an offer from Golden Leaf Holdings.
October 2013 - July 2015 (1 year 10 months)Raymond, WA
Managed the start up of the company and day to day Business Operations including:
• Operational Plan development/WSLCB Compliancy
• BioTrack THC setup and training
• CO2 Oil production schedule
• Testing of all flower and infused products
• Special Projects
• Accounting/Payroll
• Inventory Management/Purchasing
• All the little things that arise with a startup company
Independent Consultant
July 2015 - Present (7 months)Washington State
Washington Market Stats and analysis
Golden Leaf of Oregon partners with BMF Washington on strategic deal
According to a new study by BOTEC Analysis Corporation (BOTEC Analysis Reports), Washington's State's total marijuana market is around $1.3 billion. BOTEC determined that the market looks as follows:
$480M medical (37 percent of market)

$460M state-licensed recreational stores (35 percent of market)

$390M illicit (28 percent of the market).
In December 2015 the state decided to get more licensed marijuana retailers up and running, and aim to increase the number of retail licenses from 222 to a total of 556.
The 2015 MJBA/Front Runner Washington Marijuana Producer/Processor Report
WASHINGTON: During its first 15 months of legalization, we have seen sales of recreational marijuana in Washington State grow at an astounding rate of 13% a month. The number of recreational customers has topped 50,000 a day, fueled by a steady drop in retail prices.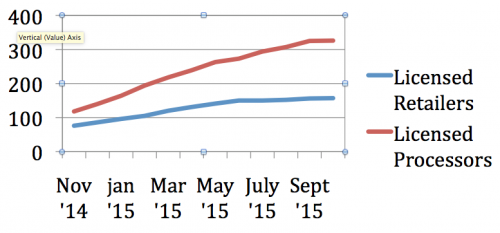 The number of licensees increases weekly
In order to look at what brands are recognizable to a majority of recreational users we must first look at what brands are in the most retailers. There are only four processors that were in over half of all the retailers in the state. The top three were all edible companies, Zoots (DB3), Northwest Cannabis Solution, and Spot (Botanical Seattle). BMF Washington holds the fourth spot with 80 retailers selling BMF Washington product. While BMF Washington does sell flower under the name Liberty Reach, they also manufacture the popular oil pens JuJu Joints. In addition, eight of the top eleven processors that are carried by the most retailers are either edible or primarily concentrate brands.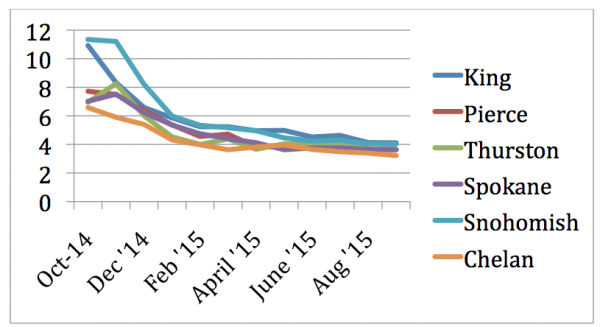 Sixty percent of all bud sold at the retail level in the state is sold in only four counties, King, Clark, Snohomish, and Spokane counties. Spokane County is the only county east of the Cascade Mountains and accounts for 14% of all sales in the state. However, 86% of all flower sold in Spokane County is processed east of the Cascade Mountains. In contrast King, Pierce, and Snohomish County account for 46%. However only 65% of the flower sold west of the cascades is processed west of the Cascade Mountains. Price is a driving factor in the separation of the states product.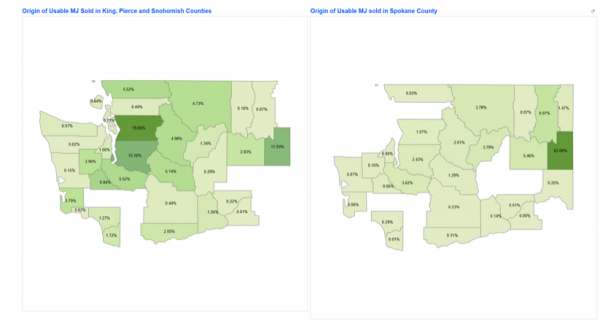 The reason for this homogeneous selling pattern is simple: price. With the imbalance of retailers to processors, the retailers are setting the price for flower. King and Snohomish county retailers on average purchase bud on a wholesale level at just over $4 a gram. While Spokane County retailers only pay in the mid to low $3 a gram. This makes it cost beneficial for Eastern Washington processors that have enough product to travel to western Washington to sell for higher wholesale prices. But it is cost prohibitive for western Washington processors to travel east when they can sell their entire product west of the mountains for higher amounts with less travel costs.
Washington State Liquor and Cannabis Board
(Edited version)Licenses
When can I buy marijuana legally?
Recreational marijuana sales to the public began July, 8 2014.
What is a license?
The law creates three separate tiers: marijuana producer, marijuana processor, and marijuana retailer. Specific license requirements are detailed in the rules which are available here. The best way to keep up to date on the process is to register for email notifications on the WSLCB website lcb.wa.gov.
Application process for marijuana businesses
Use the descriptions in the links below to figure out what type of marijuana license you need:
You may need additional local, state and federal licenses for your business that are not covered under the Business License Application. For more information on licensing requirements for your business, contact the Department of Revenue, Business Licensing Service at 1-800-451-7985 or BLS@dor.wa.gov.
Oversupplied in Washington State
An abundance of competition exists for the Washington State producers, processors and retailers of cannabis products. It has led to some price slashing and difficulty for companies trying to profit. With hundreds of similar minded entrepreneurs of varying sizes, occupying a larger portion of the market for BMF and others has come with reduced margins and profitability.
January 4, 2016 Chart of the Week: Recreational Cannabis Surplus in WA Squeezing Growers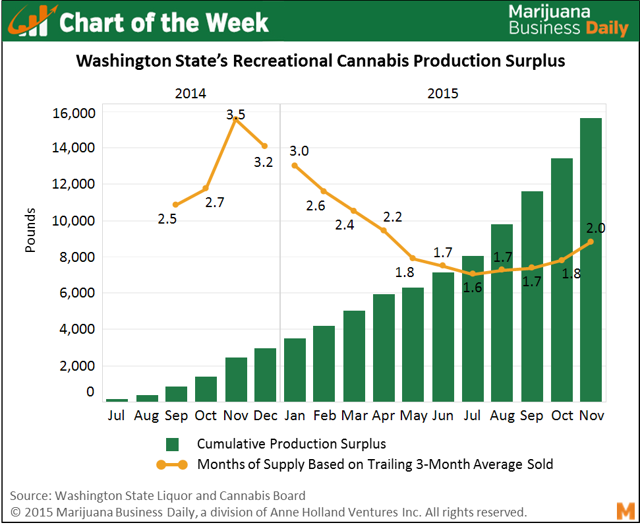 Washington States Production Surplus
In Washington, scores of cultivation companies have gone out of business in large part because of the oversupply issue, said Christopher Macaluso, a longtime cultivator in California who co-founded Canna Group, which provides consulting to cultivators in the northwest states.
Often it takes deep pockets to survive markets that are over saturated with competitors. If supply continues to outstrip demand and licenses for cannabis businesses continues to be in the hundreds, it effectively shrinks the size of market and prices BMF can charge.
Andrew Seitz, the general manager at Seattle's Dutch Brothers Farms, tells the AP that the pot surplus is "an economic disaster" for growers while pot seller Scott Masengill tells the AP that "every grower I know has got surplus inventory and they're concerned about it… I don't know anybody getting rich."
The partnership with BMF has the risk of high supply and low prices that have to be considered because Golden Leaf is not equipped financially to thrive in low profit environment. Already they have required additional funding through convertible debenture offerings or through dilutive share issuance. Some investment into BMF appears necessary from the press release stating additional equipment and manpower would be supplied to BMF further adding to the concerns of expansion into this saturated market. Not all companies will survive.
Scores of cultivation companies have gone out of business in large part because of the oversupply issue, said Christopher Macaluso, a longtime cultivator in California who co-founded Canna Group, which provides consulting to cultivators in Northwest states.

Producers are now sitting on a substantial amount of surplus inventory, and the future of many of them is in jeopardy. Some could try to unload low-quality inventory at fire-sale prices, flooding the market and exerting artificial downward pressure on the broader wholesale price.
Legalized marijuana for the recreation market at the State level has opened up a large market for business but the political realities of unsettled business at the Federal level, continues to make expansion into other states convoluted and involves smaller participants that are not usually funded very well. Being short of cash has always been an issue for any business when talking about working a business plan. It is fundamental to surviving over competitive and politically risky markets like Washington State.
We can expect a lot more cultivation companies to go under-we can expect all of them to go under-if Chris Christie is our next president...
Public Hearing PowerPoint
Submit your paperwork and fees
To see your application options please visit the Business Licensing Service's marijuana web page.
How much does a license cost?
The law establishes a license application fee at $266 and a $1,062 renewal fee for each of the three licenses; marijuana producer, marijuana processor and marijuana retailer.
Can I hold all three license types?
Having all three licenses is not permitted under I-502. A licensee may hold both a producer and a processor license simultaneously. The initiative does not allow a producer and/or processor to also be a retailer.
How many producer and processor licenses will be issued?
No limit. The LCB opened a 30 day window in November 2013 where anyone could apply, and qualified applicants will receive licenses.
Can I grow my own marijuana now? Can I sell my homegrown marijuana?
Home grown marijuana for recreational use, as well as sale, remains illegal. Recreational use marijuana must be purchased from a state-licensed retailer.
Since marijuana is legal in Washington can the federal government still prosecute me?
Yes. Washington's system of legalized marijuana does not preempt federal law. Presently Washington State residents involved in marijuana production /retailing could still be subject to prosecution if the federal government chooses to do so.
Can the federal government confiscate my assets?
Yes. Confiscation of assets is one of the enforcement tactics available to federal authorities.
Taxes for Washington State
What are my Marijuana Excise Tax Obligations?
Per RCW 69.50.535 and WAC 314-55-089, all retail licensees are required to remit to the Washington State Liquor and Cannabis Board (WSLCB) an excise tax of 37 percent on all taxable sales of marijuana, marijuana concentrates, useable marijuana, and marijuana-infused products.
Analyst's Disclosure: I am/we are long GLDFF.
Working Blog on BMF Deal with Golden Leaf Holdings
Seeking Alpha's Disclosure: Past performance is no guarantee of future results. No recommendation or advice is being given as to whether any investment is suitable for a particular investor. Any views or opinions expressed above may not reflect those of Seeking Alpha as a whole. Seeking Alpha is not a licensed securities dealer, broker or US investment adviser or investment bank. Our analysts are third party authors that include both professional investors and individual investors who may not be licensed or certified by any institute or regulatory body.