The current Canadian legalization wave is just a ripple compared to what is still to come for the cannabis industry. There are thousands of clinical studies ongoing, involving cannabis as a medicine and global movement on legalizing cannabis is occurring, especially for medical purposes. Importantly, continued clinical research will further cannabis as a medicine and the clinics for Canada House are based soundly on the medical side of business.
The cannabis industry is just beginning, not peaking. The peak will come many years from now when legalization has traveled the globe. We are far from there around the world and, in Canada legalization was only a partial, not full implementation.
Growing cannabis is beginning to lose its investment appetite because eventual over supply conditions will require more industry consolidation and future applicants will be challenged in comparison to those existing today. Abba Medix isn't early to the game, but it's not late either. High margin's still prevail for medical cannabis sales because all sales are direct to patients.  Medical cannabis avoids the rent seeking layer of provincial government distributors that are part of the supply equation for recreational sales in Canada.
Future producer's will have much larger competition because the shortage of cannabis is only expected to last, 2-4 years. Those receiving growing licenses  three or four years from today, will have a bigger challenge ahead both on pricing and competition.
Abba Medix LP benefits from being licensed shortly after legalization during full demand and short supply conditions.
When Abba Medix receives it's sales license for flowers and oils, full production projects a target range of 2,000 to 2,700 kgs while enjoying lucrative selling conditions of full legalization plus a mature medical market. The final licensing steps, cultivating two growth cycles, began early May, 2018. Health Canada has pre-inspected the facility and that makes this the final step before sales licensing.
Canada House Clinics has a large commitment to patients right from it's founders origins and advocacy, and through the clinic setting where patients also paint, play music and socialize. This clinic experience is unique to Canada House Clinics and not the norm at all for patient clinics. The new management team has begun its transformation of Marijuana For Trauma with a re-branding effort, dropping the stigmatized "marijuana" and operating procedure upgrades like active nurses onsite.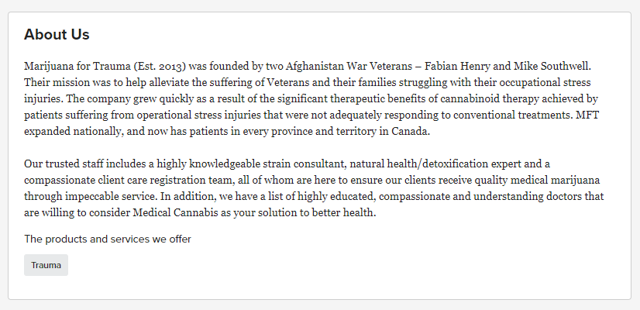 The number of clinics is now 10. CH have shrunk in number. My assumption is they have cut losing ventures while streamlining operations. Clinic revenue expansion of near 50% last quarter and increasing revenues for 3 quarters in a row speak to the success overall. The clinic sales growth longevity is just as impressive as last quarters 50% revenue growth. It shows changes are happening. Its all there in the numbers.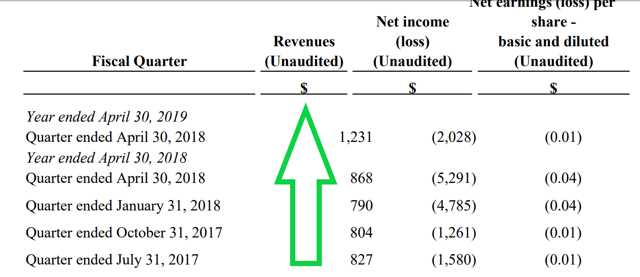 The founders of the clinics are amazing people. Fabian walked 158 days to protest and to remember his fallen friends. PTSD inspired this man to do incredible things. Including starting these clinics, giving 20 million shares of Canada House to a newly created veteran charity, and eventually passing the business to skilled corporate management.

Sales Licensing
It is unknown when sales license will be reached with any certainty but Health Canada has been expediting the process over the last year with additional staff and streamlined procedures. I am more in line to expect spring 2019 but the company in the past has been more optimistic in their timelines and it could happen still before the new year. Failure to achieve licensing has not happened to my knowledge, once cultivation license has been granted. 
The medical market was only 15k patients back in 2014, for companies like Tweed, Tilray, Organigram, Cronos, Aphria and Aurora. That was the entire market. Getting licensed at this present time is pretty sweet in comparison. In addition, not that many new producers have been added in all these years. Health Canada has been famously slow to license producers. There are far more licenses than producers while some producers hold several licenses. That makes the total producer number much smaller than many realize. 
Canada House is on the cusp of being fully licensed and will generate revenues as fast as they can grow them. Literally. Shortage of cannabis persists.
Prior to legalization, supply exceeded demand for Canada's sole legal market, medical cannabis. Suppliers had to compete for patients and of course had no recreation market demand. The next 2-3 years will still allow better margin growing and Canada House figures to be licensed during these golden years of shortage conditions.
Also, importantly Canada House will have a good base of medical market sales where margins are surprisingly higher than recreational markets while patient prescriptions are still growing to this point. 330k patient prescriptions are described at Health Canada website.  Insurance companies are beginning to cover the cost of cannabis prescriptions and clinical research should provide extra incentive for patients to remain in the system and also keep the medical market strong even while facing the competition from the now open recreational market. 
Many patients prefer to be in the medical system, separate from recreational stores and systems. I know this from daily experience with patients, me being one of them. I have few concerns buying outside the medical system but most I speak with feel the medical cloak provides protection from judgmental onlookers. 
The growing footprint at Abba Medix is modest. Approximately 2700 kgs estimated production capacity currently with plans open to expand up to 13,000 kg.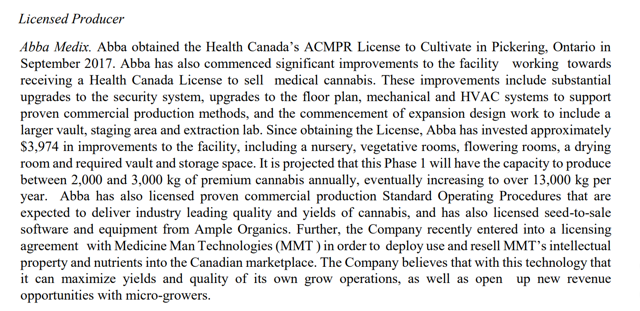 Micro-growers may also be leaned upon to provide extra product should sales exceed expectations. Extra cannabis may be required for CH branded concentrates and edibles too in conjunction with the JV with Nutritional High (OTCPK:SPLIF). 
The Joint Venture is structured as a 50/50 partnership and will see Nutritional High and Abba build-out a production facility at Abba's Pickering facility to house a cannabis oil extraction operation focused on producing the oils and extracts currently permitted under Cannabis Act. Once the appropriate regulatory frameworks are established, the Joint Venture will seek to service the Canadian recreational market as well. 

Interestingly, sales of seeds and genetics will provide CH the interface with micro license growers that are also coming into play as Canada expands legalization.
Through the Abba Medix Genetics portal, Licensed Producers can purchase over 60 strains of seeds, offering genetics with advanced commercial production opportunities through their exclusive seed bank relationship in Europe. The seeds are sought-after phenotypes from top-quality breeders which have high germination rates and arrive at the LP Phyto sanitized and already approved by Health Canada.
The sales of genetics, nutrients and tech with Medicine Man Technologies  partner brings along products brings that appeal to micro grower's and other LPs. Making friends with future small cannabis farmers should be a mutually beneficial relationship and build further on the already existing relationships with 25 current LP's that Canada House Clinics has cultivated via their national clinic operations. 
Canada House may even purchase extra cannabis because of demand for branded edibles, concentrates or flowers from the same growers who purchased "picks and shovels and seeds" from Canada House. Good business goes both ways. 
Retail Opportunities
Canada House owns a retail store under construction in Edmonton and possibly another store attached to Abba Medix, Pickering, Ontario location (if allowed by "farmgate sales" provisions). Two retail outlets are possible plus "in house" clinic medical sales providing for a future diverse sales base, complemented by recreational storefronts.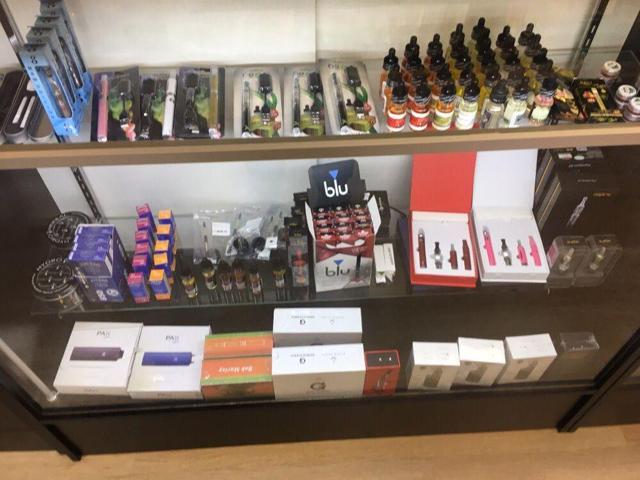 Photo courtesy of 420 Smoke Shop
All these point of sales will also include revenues from the future edible and concentrate market. Products like vape pens, edible foods, and the rest are all to be legalized within a year from Oct.17th but may come out sooner. Having multiple point of sales will allow for increased revenues and diversity of customer base.
$52,000 per day revenues came from retail cannabis store outlets in Edmonton according to the article linked. Alcanna said from the start of sales on the Wednesday to closing Sunday, October 21, the five NOVA cannabis stores in Alberta made a combined total of $1.3 million.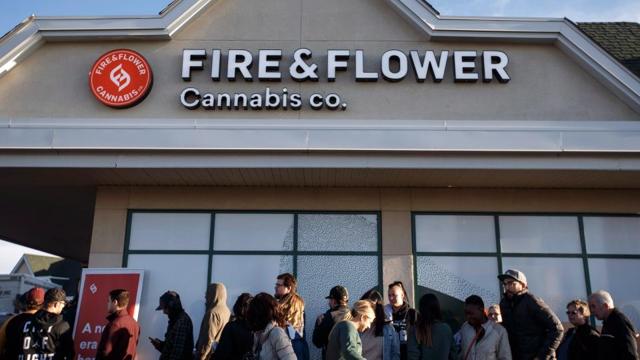 Photo courtesy CTV
Knalysis is another business under the Canada House conglomerate. It represents a USA window that the company still finds worthwhile keeping open. We shall see. Some revenues have been recorded but not a lot, yet. The data however, is very valuable. Data has a huge market especially for cannabis industry in the fledgling stage and also for Abba Medix when choosing its own strains for growing. They are tapped into the likes and dislikes of a vast patient network. 
With a CEO that was a top 40 under 40 award winner, you just never know what is on his mind. It would naturally take some time for the new CEO to survey the landscape, decide on changes and implement them all but I see evidence his work has begun. I introduce to readers, Mr. Churchill-Smith. New CEO of Canada House.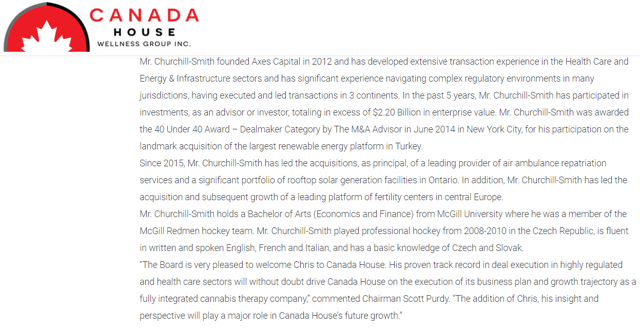 A careful observer can see that changes are happening. I saw the same with Cronos and Mike Gorenstein and also with Greg Engel and Organigram. Both CEOs took over floundering companies and turned the frog to a prince. it happens when you have a good magician. One thing neither Greg or Mike could boast is a hockey career. The CEO of Canada House was a mucker and grinder by the looks of those stats. Watch out for the Gordie Howe hat trick, LP rec leagues!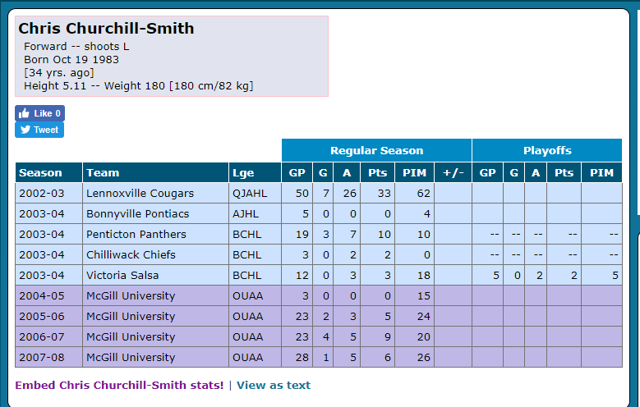 I also remind investors, this is not just an investment in an LP. It is 4 businesses or a conglomerate you are buying. Revenues are present and growing under one of the subsidiaries while quite a bit of cap-ex has been swallowed to get to the point where you buy today.
Some numbers below. Losses have shrunk YOY, and working capital addressed that negative balance that was part of the past issues for Canada House stock. The revenues also reflect an industry wide tightening of veterans cannabis coverage from the VA. Canada House has stabilized since the cutbacks and now growing again while diversifying its clinic base from military, police and first responder clients to gain a wider patient revenue base.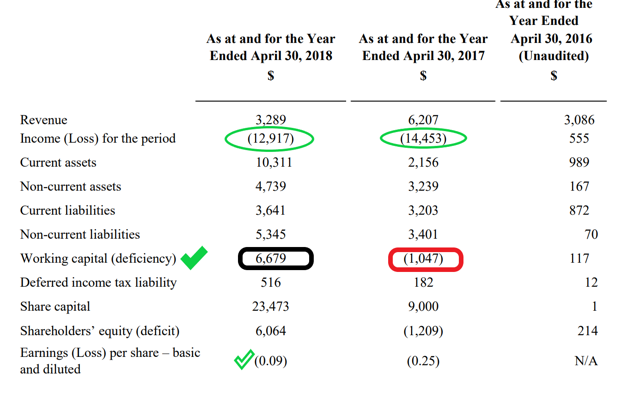 Share Totals
Outstanding warrants are mostly priced above the current stock price and exercising would be a welcome source of extra funding for Canada House.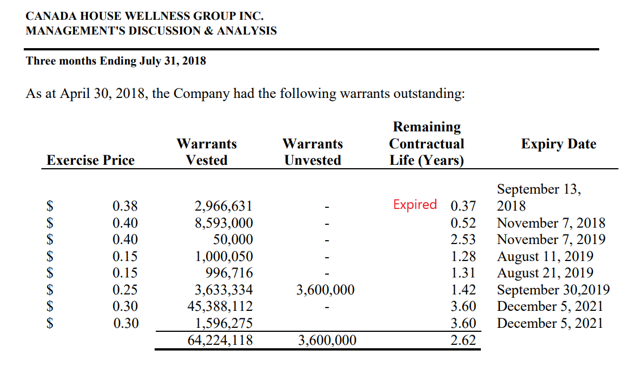 At this stage of business extra capital is still very useful in growing the business and addressing continued cash burn. Some extra warrants have resulted from the latest financing with Alumina and are not included in this graphic. The Alumina financing is outlined further down.

What kind of Funding is in place?
There is a reported 6 million plus cash on hand last Oct. 1 financials above plus a draw of 1 million made  was made from a credit facility through Alumina. Alumina has a long history of deals in the cannabis industry as shown in the graphic. The details are here.
Retail and Medical Market Models
Bank of Nova Scotia model shows a breakdown of the retail market and profit scenarios for different segments of the market. Canada House and its subsidiaries are vertically integrated, meaning they will operate in all segments, seed to final retail sales. Additionally as mentioned, the medical market has a different model with no provincial distributor between producer and patient. Those margins are higher as a result and not represented by this graphic.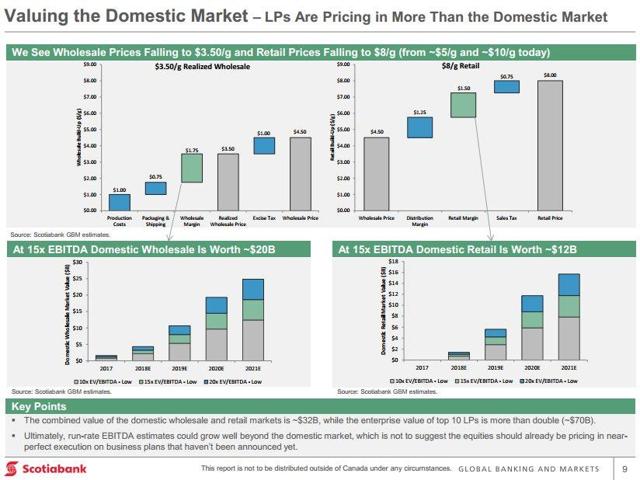 Photo courtesy of Bank of Nova Scotia
Medical Pricing has remained high and patients are finding it difficult to navigate sold out supplier shelves. This is not a good thing for patients but it does contribute to the continued expectations of higher pricing. The average price patients pay is close to $9 a gram before compassion pricing and as mentioned, no provincial middle man allows gross margins to exceed those of sales to the recreational market. Canada House of course has a strong commitment to medical patients and market.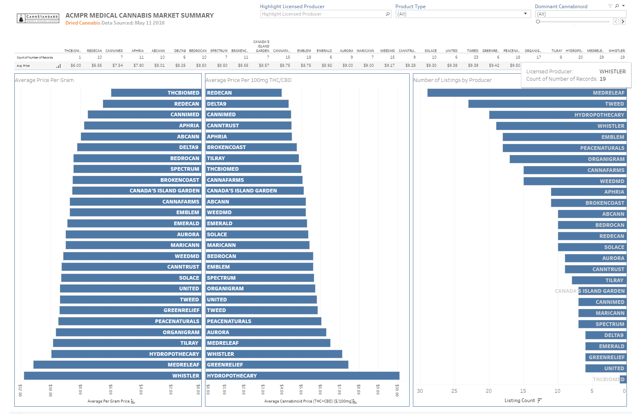 Graphic courtesy of cannstandard.ca 
Revenue Projections 
I dont go into a lot of detail because my belief is there is many parts left to be firmed up; including production size that may range from 2000 kgs to 13,000 kgs at full scale, retail stores could be 1, 2 or even more, edibles market is not open for business quite yet, Knalysis is only beginning, while the clinics are the only asset with any track record. We know you want them so here are my back of the napkin thoughts on revenues. I will touch on these in later report with more detail.
Estimates
2700 kgs production @avg $8/ gram = $21.6 million
Retail based on the one Edmonton store = $6 million / year
Knalysis = 0.5 million (uncertain)
Canada House clinics = $5 million (factoring in recent growth)
TOTAL revenue projected $38.1 million
Earnings @ a net margin of 25% = $9.53 million
EPS $9.53 million ebitda / 200 million shares = $0.047/ share
Price target @ multiple of 20 = 0.94 cents share price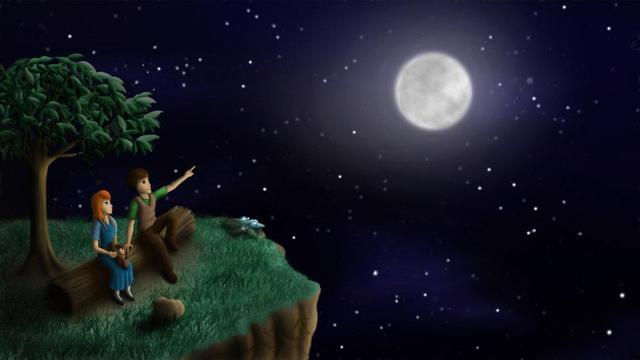 Price Target for stock
Really? This is a pot stock. To the moon of course. But if that's not enough for readers, past history has taken it to 90 cents in recent months while consolidating back to a very low 17-18 cents at the time of this analysis. There is the opportunity that lines up nicely with achievement of sales license and opening of retail outlets. The risks of the investment are high but the rewards are too. It is very possible to see this stock surpass the dollar threshold within the next few months to a year.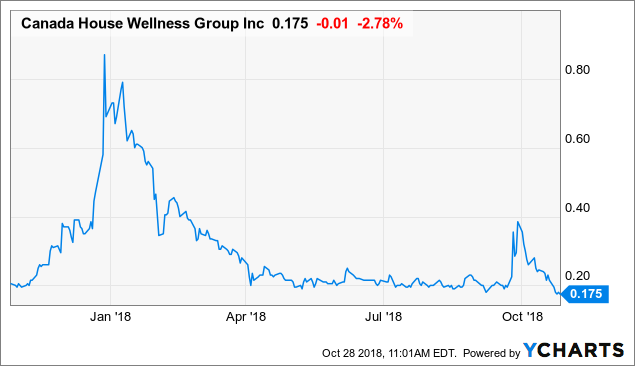 When is the stock price going to reflect all this potential? I don't know, but I do know what I like and what the numbers crunch out too and I know the timeline involved. I also know the stock has been in the penalty box because of past blunders, misfortunes and bad moves. I would report those but they and the people are past tense and for reasons of brevity, leave those unsaid. There is blood in the streets here at Canada House alright but I have outlined some promise for tomorrow.
I don't need to make 10% by tomorrow. Daily pricing is a better question for TA folks. I buy, sell or hold without any prior notice to anyone too, not even and especially my wife. She hates stock talk.

I am currently long and buying at this price.