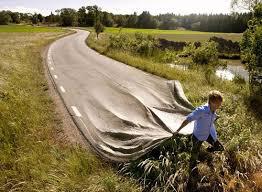 DLR presented Q1 2014 results yesterday (seekingalpha.com/article/2197183-digital...) and the burning question on everyone's mind has been what is the company doing about their CEO situation. In my humble opinion - Michael Bilerman hit the nail on the head...
With that aside, after reading the earnings call transcript my thoughts are that the company clearly overbuilt their spec inventory (i.e. building a property before having a tenant(s) lined up) in prior years and the decline in share price in 2013 was a reflection of that. For example, they've had to issue capital in Q1 to repay their credit facility at a blended 5.9% rate (and the company points out this was a more favorable financing environment than expected). At the same time, they are dropping fully leased-up properties into JV's at 7.1-caps. Just imagine what could have happened to spreads had interest rates been unfavorable this quarter and their pref was issued at their prior guidance of 8-8.5 instead of 7.375 (on an upsized offering )...
Together with the shifts in the data center landscape I had previously written about (e.g. large tenants building their own data centers, increased competition, etc...), this financing experience just goes to show how risky the Company's spec development plan has been - and probably explains why the former CEO had to take a hike, while the Firm charts a new path.
Although Q1 core FFO was 1.28, as I suspected, when the new financings and dispositions are taken into account (plus some amount of new G&A), the company projects a core FFO run rate of 1.18/quarter. Thus, 1.28+1.18+1.18+1.18 = 4.82 is how they get to their full year core FFO guidance. Had they initiated the financings and dispositions at an earlier point in the quarter, we may be closer to 4.72/share... which is in-line with 2013 and (and in fact 1.18 was 2013 Q1 core FFO).
A New Path
On the other hand, the good news is that the company also appears to have two new strategic shifts that may bear long-term fruit beyond 2014:
1) transition into a build-to-suit model rather than a standardized spec development model; and
2) recycle under-performing capital into their higher demand markets and utilize JV platforms to share the risk of new development where possible.
I really like the shift to build-to-suit as it better aligns the use of capital to the proximate need - although, it will be interesting to see how the company manages their development & construction group going forward. For example, the company expects built-to-suit projects to only take 12-16 weeks to deliver - which fits nicely with the 6-month window it typically takes for a tenant to commence their rent term with DLR after initial lease signing.
I also like the idea of recycling capital and sharing the risk on new developments through JVs - as it can help mitigate the need to raise additional debt or equity capital. Let's just hope the company can effectively manage the complexities of the 1031 like-kind-exchange rules so they don't end up triggering built-in-gains that are needlessly distributed to shareholders instead of recycled as intended.
Bottom Line
Since the company really got lucky with the macro situation this quarter by securing long term financing at unexpectedly favorable terms - the spec development overhang becomes largely a wash in my view with several quarters of flattish results before that inventory is fully absorbed. That said, I really like the disciplined strategy Bill presented for capital deployment going forward and therefore I can justify accumulating a common position with my existing preferred position at this time.
--------------------
As always, I take no responsibility for your investment decisions and you must perform your own due diligence. This data and any analysis are for informational purposes only and are intended to promote financial literacy.
Best of luck to everyone,
Palladium31
Disclosure: I am long DLR.
Additional disclosure: I am also long DLR-Pref E shares. I have no other affiliation with the company and I wrote this post myself. Please conduct your own due diligence before making any investment decision.