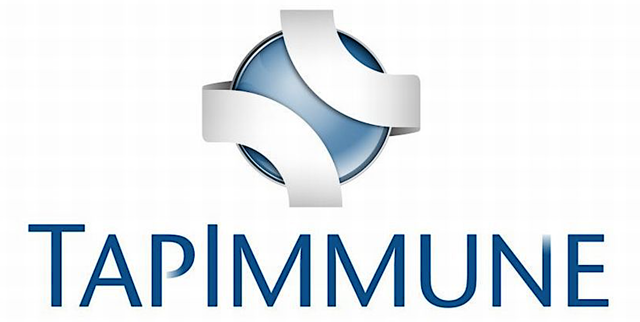 We've been featuring many strong chimeric antigen receptors and T-cell receptor (CAR-T) innovators that are delivering hopes to patients while procuring robust returns. Two firms under our coverage got acquired: Kite Pharma (NASDAQ:KITE) by Gilead Sciences (NASDAQ:GILD) and Juno Therapeutics (NASDAQ:JUNO) by Celgene Corporation (NASDAQ:CELG). Despite the good efficacy and safety of CAR-T in cancer treatment, there are other highly exciting approach to managing these dreaded diseases. In this research, we'll feature a leading immunotherapeutic innovator, TapImmune (NASDAQ:TPIV) that harnesses the power of the next-generation vaccine to deliver the silver bullets for various cancers. Thus far, the early data are highly encouraging. What's quite interesting is that the firm is currently valued at only $43.91M (a fraction of other leading CAR-Ts' appraisal); hence, it is positioned for a gargantuan run-up going forward due to many key catalytic events.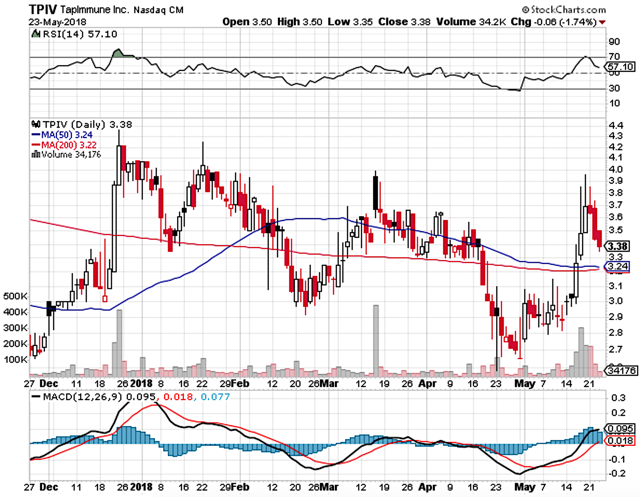 Figure 1: TapImmune stock chart. (Source: StockCharts)
About The Company
Headquartered in Jacksonville FL, TapImmune is focusing on the development and commercialization of the next-generation medicines to service a vast number of highly difficult-to-treat cancers (as depicted in figure 2). Powering the strong and highly enriched pipeline is a groundbreaking peptide expression platform: "PolyStart." In amplifying the target antigen visibility, PolyStart enhances the antigen recognition by the body natural defense (i.e. immune) system. With the keen recognition, T- cells (i.e. general of the immune system) can be more efficient at eradicating tumors.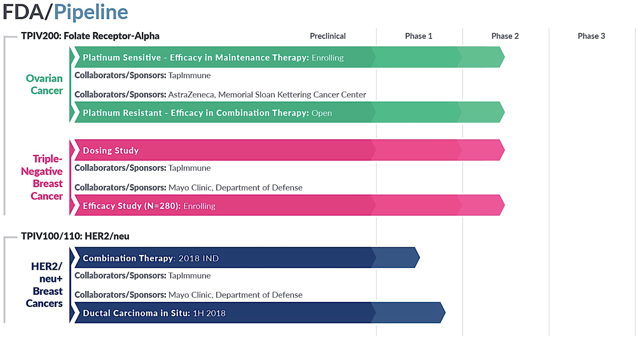 Figure 2: Therapeutic pipeline. (Source: TapImmune)
PolyStart works by having a plasmid containing the DNA that codes for a mRNA construct, which expresses at least four different antigens to galvanize the vigorous and durable immunogenic response. A key ramification is that Polystart has the potential to increase the potency of any existing DNA vaccine, including those in development or already on the market (this positioned the company to tap into a mammoth market that is worth $49.2B).
Final Remarks
This is a preview of the Integrated BioSci Research that was published in advanced and exclusively for subscribers of Integrated BioSci Investing. Of note, we periodically send out a completely FREE Integrated BioSci Research to people in Dr. Tran BioSci's mailing list. Be sure to sign up for our mailing list HERE to not miss a single article.
We Invite you to try our FREE 2-week trial (and, to lock in the current price to save money for the future).
Author's Notes: We're honored that you took the time out of your busy day to read our market intelligence. Founded by Dr. Hung Tran, MD, MS, CNPR, (in collaborations with Dr. Tran BioSci analyst, Ngoc Vu, and other PhDs), Integrated BioSci Investing ("IBI") marketplace research is delivering stellar returns since inceptions. To name a few, Nektar Therapeutics (NASDAQ:NKTR) procured more than 324% profits; Spectrum Pharmaceuticals (NASDAQ:SPPI) delivered over 144% gains; Kite Pharma netted 83%; Atara Biotherapeutics (NASDAQ:ATRA) appreciated +258%. Crispr Therapeutics (NASDAQ:CRSP) garned plus 257%. Our secret sauce is extreme due diligence coupled with expert data analysis. The service features a once-weekly exclusive in-depth Integrated BioSci Alpha-Intelligence article (in the form of research, reports, or interviews), daily individual stocks consulting, and model portfolios.
Notably, we'll increase our price soon. SUBSCRIBE to our marketplace research now to lock in the current price and save money in the future. To receive real-time alerts on our articles as well as blogs, be sure to check out our profile page and CLICK the orange FOLLOW button . Asides the exclusivities, this article is the truncated version of the research we published in advance to IBI subscribers. Further, you can read up on Dr. Tran's background by followingthis link. If you'd like to get our other once weekly ideas sent to your mailbox, check out Dr. Tran BioSci and sign up with our mailing list.
Disclosure: I/we have no positions in any stocks mentioned, and no plans to initiate any positions within the next 72 hours.
Additional disclosure: Our research articles are best used as starting points in your own due diligence. We are not registered investment advisors and our articles are not construed as professional investment advice. Many new research are requests from private investors of our services (Integrated BioSci Investing and Dr. Tran BioSci), who either paid or donated us to support our efforts (in assisting investors and bioscience innovators to deliver hopes to patients). That aside, I like to inform readers of Seeking Alpha's recent policy change, in which the company implemented the paywall (not only to our articles but to all articles that are published over 10-day). This is in place, as the company is, after all, a business. And, the revenues from ads are not adequate to support the high-quality research that the company is providing. If you are a REAL TIME FOLLOWER, you will be notified immediately of our new research for you to continue to benefit from our due diligence. You can also gain access to all of my old articles and much more by taking the 2-week FREE trial of my marketplace, Integrated BioSci Investing.