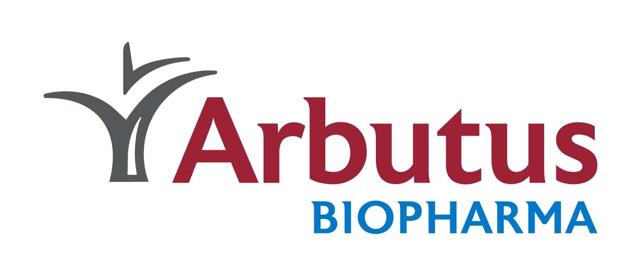 Before you do invest anything in stocks, you ought to consider buying a house, since a house, after all, is the one good investment that almost everyone manages to make. I'm sure there are exceptions, such as houses built over sinkholes and houses in fancy neighborhoods that take a dive, but in 99 cases out of 100, a house will be a money-maker. - Peter Lynch
Arbutus Biopharma (NASDAQ:ABUS) is a highly promising bioscience that made our Specialty Report. The company came to our attention as a fruit of the intellectual generosity of members of Integrated BioSci Investing. Supporting by the strong underlying fundamentals and ongoing corporate developments, Arbutus' shares are rallying in the past several days. The elephant in the room is whether there are further upsides. In this research, we'll feature a fundamental analysis of Arbutus to gauge at the future share price movement. After all, the market value of a stock will match its intrinsic value in the long haul: this is true at least 91% of the time according to the Father of Growth Investing, Philip Fisher.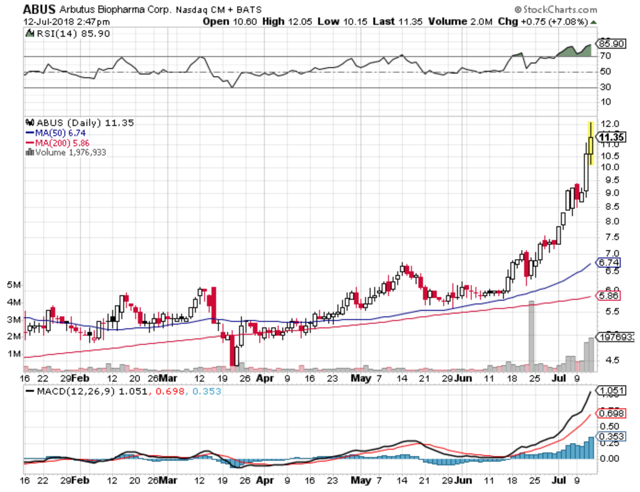 Figure 1: Arbutus stock chart. (Source: StockCharts)
About The Company
Headquartered in Warminster PA, Arbutus is focused on the innovation and commercialization of ribonucleic acid interference (RNAi) to manage Hepatitis B Virus ("HBV"). With an expert team and the sound underlying science, the company is powering a highly robust pipeline (as depicted in Figure 2). Of note, we elucidated the underlying science of RNAi in our Specialty Report, in which we recommend investors to read to have a better appreciation for this novel therapeutic. What makes Arbutus' RNAi special is that the firm protects the RNAi inside of the lipid nanoparticle ("LNP"). With LNP, RNAi molecules are encapsulated into tiny particles (comprised of fat or oils) to deter it from the physiologic degradation (as it travels through the bloodstream to target tissues). LNP translates into the improved efficacy and safety. Ultimately, it delivers hope to patients and unlocks value for investors.

Figure 2: Therapeutic pipeline. (Source: Arbutus)
Final Remarks
This is a preview of the Integrated BioSci Research that was published in advanced and exclusively for subscribers of Integrated BioSci Investing. Of note, we periodically send out a completely FREE Integrated BioSci Research to people in Dr. Tran BioSci's mailing list. Be sure to sign up for our mailing list HERE to not miss a single article.
We Invite you to try our FREE 2-week trial (and, to lock in the current price to save money for the future).
Author's Notes: We're honored that you took the time out of your busy day to read our market intelligence. Founded by Dr. Hung Tran, MD, MS, CNPR, (in collaborations with Dr. Tran BioSci analyst, Ngoc Vu, and other PhDs), Integrated BioSci Investing ("IBI") marketplace research is delivering stellar returns since inceptions. To name a few, Nektar Therapeutics (NASDAQ:NKTR) procured more than 153% profits; Spectrum Pharmaceuticals (NASDAQ:SPPI) delivered over 197% gains; Kite Pharma netted 83%; Atara Biotherapeutics (NASDAQ:ATRA) appreciated +197%. Crispr Therapeutics (NASDAQ:CRSP) garned plus 232%. Our secret sauce is extreme due diligence coupled with expert data analysis. The service features a once-weekly exclusive in-depth Integrated BioSci Alpha-Intelligence article (in the form of research, reports, or interviews), daily individual stocks consulting, and model portfolios.
Notably, we'll increase our price soon. SUBSCRIBE to our marketplace research now to lock in the current price and save money in the future. To receive real-time alerts on our articles as well as blogs, be sure to check out our profile page and CLICK the orange FOLLOW button. Asides the exclusivities, this article is the truncated version of the research we published in advance to IBI subscribers. Further, you can read up on Dr. Tran's background by followingthis link. If you'd like to get our other once weekly ideas sent to your mailbox, check out Dr. Tran BioSci and sign up with our mailing list.
Disclosure: I/we have no positions in any stocks mentioned, and no plans to initiate any positions within the next 72 hours.
Additional disclosure: Our research articles are best used as starting points in your own due diligence. We are not registered investment advisors and our articles are not construed as professional investment advice. This research on Arbutus was a request from a subscriber of our marketplace service to assist our members in their own research. That aside, we would like to inform readers of Seeking Alpha recent policy change, in which the company implemented the paywall (not only to our articles but to all articles that are published over 10-day). This is in place, as the company is, after all, a business. And, the revenues from ads are not adequate to support the high-quality research that the company is providing. If you are a REAL TIME FOLLOWER, you will be notified immediately of our new research for you to continue to benefit from our due diligence. You can also gain access to all of our old articles and much more by taking the 2-week FREE trial of my marketplace, Integrated BioSci Investing.