We both insist on a lot of time being available almost every day to just sit and think. That is very uncommon in American business. We read and think. So Warren and I do more reading and thinking and less doing than most people in business. - Charlie Munger
Our philosophy is embedded in opportunistic investing so we are excited in a bear market due to the bargain stocks that are available. In our continuous search for investment opportunities for Integrated BioSci Investing members, we found another company, Portola Pharmaceuticals (NASDAQ:PTLA) that is trading significantly below its intrinsic value. Portola recently reported its Third Quarter earnings results which induced a rally. Specifically, the stock traded $4.08 higher at $23.14 for over 21% profits. The revenues and bottom line earning improved substantially. In its early commercialization, the lead approved molecule (Andexxa) is already delivering highly promising sales. Nevertheless, Portola is expecting an FDA approval for Generation 2 Andexxa to power its next aggressive growth phase. And, we strongly believe that the good news will come to shareholders and patients on Dec. 31, 2018. With Generation 2 Andexxa approval, the revenues and earnings should be catapulted by multiple folds. In this research, we'll present an analysis of the latest developments and reaffirm our bull thesis on this growth stock.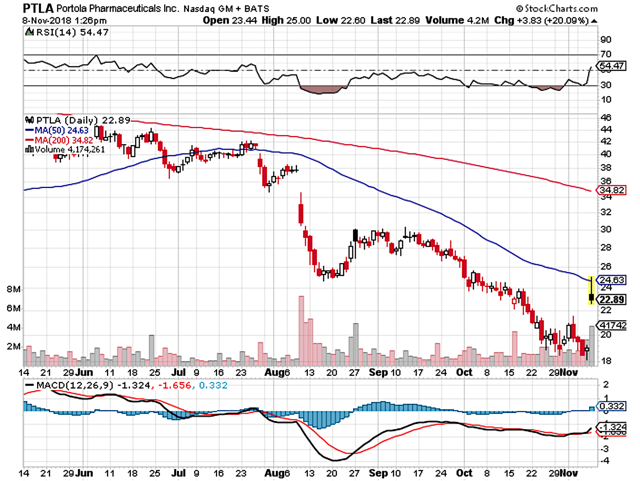 Figure 1: Portola chart (Source: StockCharts)
Final Remarks
This is a preview of the full IBI article on Portola. Of note, we periodically send out a completely FREE Integrated BioSci Research to people in Dr. Tran BioSci's mailing list. Be sure to sign up for our mailing list HERE to not miss a single article.
We Invite you to try our FREE 2-week trial (and, to lock in the current price to save money for the future).
About Integrated BioSci Investing
We're honored that you visited us. Founded by Dr. Hung Tran, MD, MS, CNPR, IBI is uncovering big winners. For instance, Nektar, Spectrum, Madrigal, Atara, and Kite procured +87%, +67%, +132%, +170%, and +83%, respectively. Our secret sauce is extreme due diligence with expert data analysis. The service features daily research/consulting. While we publish some ideas publicly, those articles are available in advance and are discussed more extensively in IBI. We also reserve our best ideas exclusively for IBI members. And, we invite you to subscribe now to lock in the current price.
Disclosure: I/we have no positions in any stocks mentioned, and no plans to initiate any positions within the next 72 hours.
Additional disclosure: As a medical doctor/market expert, Dr. Tran is not a registered investment advisor. Despite that we strive to provide the most accurate information, we neither guarantee the accuracy nor timeliness. Past performance does NOT guarantee future results. We reserve the right to make any investment decision for ourselves and our affiliates pertaining to any security without notification except where it is required by law. We are also NOT responsible for the action of our affiliates. The thesis that we presented may change anytime due to the changing nature of information itself. Investing in stocks and options can result in a loss of capital. The information presented should NOT be construed as recommendations to buy or sell any form of security. Our articles are best utilized as educational and informational materials to assist investors in your own due diligence process. That said, you are expected to perform your own due diligence and take responsibility for your action. You should also consult with your own financial advisor for specific guidance, as financial circumstances are individualized.