You do things when the opportunities come along. I've had periods in my life when I've had a bundle of ideas come along, and I've had long dry spells. If I get an idea next week, I'll do something. If not, I won't do a damn thing. - Warren Buffett
Due to the strong requests from Integrated BioSci Investing members for coverage of micro-caps, I shifted gears to cater to the community's needs. Notwithstanding, these coverages simply "supplement" my usual research rather than replacing the core emphases on small and mid-cap (OTCQX:SMID) equities. Notably, I believe that the best "investment profitability" or chances of making money reside in SMID. Despite their low investment profitability, rare winning micro-caps are often multi-baggers. In this article, I'll present an analysis of a prime candidate, EyePoint Pharmaceuticals (EYPT). The company is undergoing fundamentals improvement which signifies improved prospects.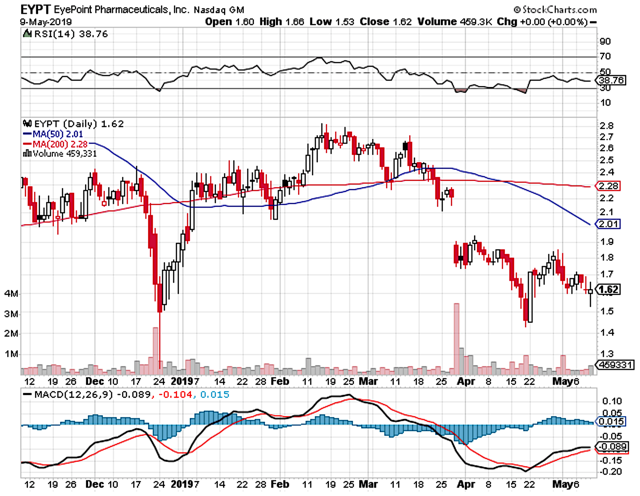 Figure 1: EyePoint chart (Source: StockCharts)
About The Company
Formerly known as pSivida Corp, EyePoint Pharmaceuticals is headquartered in Watertown Massachusetts. The company is focused on the innovation and reformulation of approved medicines to service of eyes-related diseases. The underlying corporate strategy is to serve unmet medical needs in ophthalmology. Consequently, their efforts improve the lives of patients afflicted by serious eyes diseases. Powering the pipelines are two approved ophthalmic medicines along with a few early-stage (preclinical) assets. Additionally, there are several drugs licensed to other companies which enabled EyePoint to earn certain a single high-digit royalty revenue.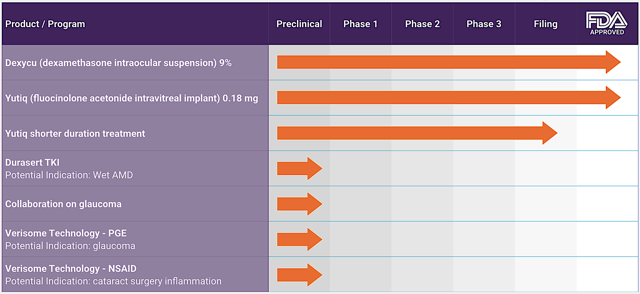 Figure 2: Therapeutics pipeline (Source: EyePoint)
Technology Platform
Leveraging two proprietary technology platforms - Durasert and Verisome - EyePoint can develop sustained versions of a vast number of drugs for various indications. Nevertheless, it's prudent that the company specializes in eyes related diseases (i.e. ophthalmic conditions). Specialization usually leads to good progress. Even with a single injection, Durasert enabled small molecules delivery for as long as three years. Therefore, Durasert is ideal for ophthalmic conditions that necessitate less frequent dosing. Regarding Verisome, a single injection usually lasts from one to six months. The testament to the safety and efficacy of Durasert and Verisome are two commercialized therapeutics, Yutiq and Dexycu.
Commercialized Therapeutics
As 0.18mg fluocinolone acetone eyes implant, Yutiq is indicated for chronic non-infectious uveitis affecting the back compartment of the eyes. On Oct. 21, 2018, Yutiq is approved as a long-term uveitis treatment for up to three years. By February 2019, the aforesaid drug is launched. The Centers for Medicare & Medicaid Services ("CMS") also granted the preliminary J-code designation for Yutiq. In my opinion, most people do not pay attention to insurance reimbursement. However, it is a crucial requisite to launch success. With the J-code, Yutiq is reimbursed under a medical procedure.
The other medicine, Dexycu is a 9% dexamethasone intraocular suspension innovated via EyePoint's Verisome extended-release drug delivery technology. Approved on Feb. 09 last year, Dexycu is used to manage post-cataract surgery inflammation. Interestingly, Dexycu is the first and only FDA-approved intraocular med for this indication. Since approval last year, EyePoint commenced a "phased launched" on March 12, 2019. Leveraging 34 Key Account Managers (KAMs), EyePoint is able to educate and market Dexycu to physicians, hospitals, and eyes specialists. I'll later discuss the launch progress of these two medicines but I'll initially address the licensed products.
Licensed Products
Asides from the commercialized medicines, EyePoint is enjoying an increasing revenue stream from two "licensed medicines:" Iluvien and Retisert. As the fluocinolone acetonide intravitreal implant, EyePoint licensed Iluvien to Alimera Sciences (ALIM). Back in Sep. 26, 2014, Alimera received an unprecedented approval of Iluvien as the first long-term management for diabetic macular edema. It's marketed in the U.S. and several EU countries.
The other medicine, Retisert - fluocinolone acetonide eye implant - is FDA approved since 2005 for managing chronic non-infectious uveitis of the back of the eyes. Interestingly, it has the same active pharmaceutical ingredient ("API") as Yutiq. In September 2017, EyePoint licensed Retisert to Valeant Pharmaceuticals, a company acquired by Bausch & Lomb (BHC).
After over a year into launch, the net revenue for royalty and collaboration for both drugs came in at only $785K for the latest quarter. This signifies a downtrend compared to $928K for the same year-over-year (YOY) comparison. Under launched by Valeant, I'd expect sales to ramp up much quicker. The fact that sales have yet to gain significant traction is concerning. Perhaps, there is no robust demand nor significant market for EyePoint's medicines to become a blockbuster. Despite the grim prospects of Iluvien and Retisert, I believe that the recently launched medicines (Yutiq and Dexycu) will fare better results.
Financial Assessment
Since an earnings report reveals important developments like commercialization progress, I'll assess the 1Q2019 report for the period that concluded on March 31. As follows, EyePoint procured $2.0M revenues compared to $928K for the same period a year prior, thus representing a 115% increase. The revenues are comprised of sales from Dexycu ($684) and Yutiq ($543K) plus the $785K royalty payments. In over a month post-launch, it's interesting that Dexycu and Yutiq delivered $1.2M altogether. That's significant progress for a micro-cap operator commercializing its medicine without a partner. Going forward, I expect for Dexycu and Yutiq sales to continue to ramp up.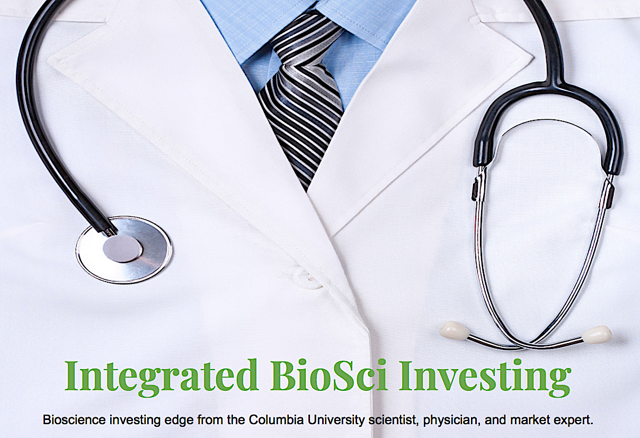 Thanks for reading! To access the full article, CLICK HERE. To get the latest articles, please hit the orange "Follow" button on top.
Be sure to check out our private investment research community, Integrated BioSci Investing.
Dr. Tran's analyses are the best in the biotech sphere, well worth the price of subscription.
Very professional, extremely knowledgeable and very honest … I would highly recommend this service and his stock picks have been very profitable.
Simply put, this is worth every penny. Just earlier today, one of the companies recommended by Dr. Tran got acquired for a nice 50% premium.
Click here for a FREE TRIAL.
Disclosure: I/we have no positions in any stocks mentioned, and no plans to initiate any positions within the next 72 hours.
Additional disclosure: As a medical doctor/market expert, I'm not a registered investment advisor. Despite that I strive to provide the most accurate information, I neither guarantee the accuracy nor timeliness. Past performance does NOT guarantee future results. I reserve the right to make any investment decision for myself and my affiliates pertaining to any security without notification except where it is required by law. I'm also NOT responsible for the action of my affiliates. The thesis that I presented may change anytime due to the changing nature of information itself. Investing in stocks and options can result in a loss of capital. The information presented should NOT be construed as recommendations to buy or sell any form of security. My articles are best utilized as educational and informational materials to assist investors in your own due diligence process. That said, you are expected to perform your own due diligence and take responsibility for your action. You should also consult with your own financial advisor for specific guidance, as financial circumstance are individualized.