There is no such thing as a value trap. There are investing mistakes. -Mohnish Pabrai
In my market observation, I noticed that the bioscience market is the field with the most lucrative returns. Yet there is a tendency to chase a high-flying stock without adequately studying its fundamentals. That being said, I made it a habit to thoroughly assess the underlying catalysts powering a rallied stock. More importantly, I'd study its fundamental developments to determine whether the catalyst can be sustained for further growth. In my due diligence process, I also check if there are any surprises along the way like a potential merger and acquisition. Lately, a company that attracts my attention is Iovance Biotherapeutics (IOVA). The stock recently enjoyed a strong appreciation subsequent to its positive Phase 3 data release. Nonetheless, the elephant in the room is if there are further upsides. In this article, I'll present a fundamental analysis of Iovance and my expectation of this interesting grower.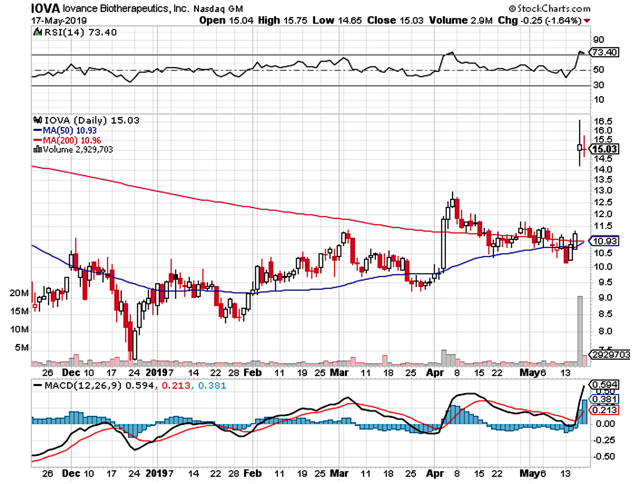 Figure 1: Iovance chart (Source: StockCharts)
About The Company
Headquartered in San Carlos, California, Iovance Biotherapeutics is focused on the innovation and commercialization of medicine to service the oncology market. Powering the pipeline is the Tumor-Infiltrating Lymphocyte ("TIL") technology platform that enables Iovance to brew a deep pipeline of promising cancer drugs. By boosting key immune cells (i.e. lymphocytes), TILs amplify the body's innate capability to decimate cancers. Currently, Iovance is investigating the efficacy and safety of different TIL molecules for various cancer indications, including melanoma, cervical, head and neck, and non-small cell lung cancer.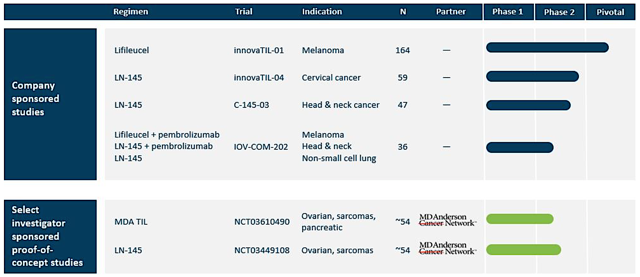 Figure 2: Therapeutic pipeline (Source: Iovance)
Tumor-Infiltrating Lymphocyte Platform
To appreciate TIL's underlying mechanism, it's important to assess the fundamentals of oncology. In response to cancer invasion, the body's natural fighting (i.e. immune) system launched an attack against these rogue cells. Lymphocytes adept at battling cancer (i.e. T-cells and natural killer cell) are recruited to the tumor site. In defense, cancer cells push forward a counterattack by secreting various chemical signals to "suppress" the immune system. In essence, the tumor microenvironment eventually exerts a "brake" on the immune system to render it obsolete. Another factor going against the immune system is that TILs are short-lived. The aforesaid dynamics explicated the low survivability for most cancer.
Fortunately for patients, TIL can substantially improve their survival odds against these rogue cells. The beauty about Iovance's TIL is that it's made from the patient's own tissue (i.e. autologous), thus reducing the immune rejection. Ultimately, this enhances efficacy while reducing potential toxicity. In a seamless process, TILs are initially extracted from the patient. Now that TILs are brought outside of the tumor microenvironment, Iovance boosts TILs production via IL-2: this is more or less similar to Nektar Therapeutics (NKTR)'s application NKTR-214. After the TIL population grows to adequate size, they are then harvested and injected back to the patient for an immune response. With TILs, the battle is now tilted in favor of the patient's immune system.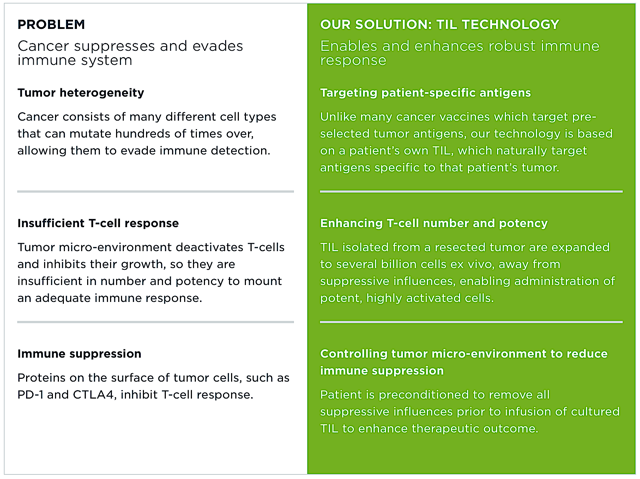 Figure 3: Tumor-infiltrating lymphocytes (Source: Iovance)
Though the underlying science is sound yet TILs are meaningful unless they can demonstrate efficacy and safety in the clinical study. Notably, the Phase-2 clinical trials that assessed TIL in patients with advanced skin cancer (metastatic melanoma) - as conducted by the Chief of Surgery at the National Cancer Institute (Dr. Steven Rosenberg) - demonstrated excellent results. There were 56% Objective Response Rates and 24% Complete Response Rate. Commenting on TIL's prospect, another trial investigator (Dr. Sajeve Thomas) noted,
TIL therapy represents a promising approach to further advance on the gains that have been made in cancer treatment thanks to immunotherapy and combination approaches. We are encouraged to be part of evaluating new applications of Iovance TIL therapy with combinations and additional tumor types and look forward to the results in these areas.
LN-145 For Advanced Cervical Cancer
On May 15, Iovance published robust interim data for the TIL therapy known as LN-145 and lifileucel for the treatment of advanced cervical cancer and advanced melanoma, respectively. More data will be presented at the 55th Annual Meeting of the American Society of Clinical Oncology ("ASCO") taking place May 31 to June 4, 2019, in Chicago. As the ongoing Phase 2 investigation, innovaTIL-04 assesses LN-145 in patients afflicted by cervical carcinoma. Keep in mind, these patients already had a mean of 2.6 different drugs. Remarkably, LN-145 exhibited the robust 44% Overall Response Rate ("ORR"). The aforesaid ORR was calculated by adding the one complete response rate ("CRR"), nine partial responses rate ("PRR"), and three unconfirmed partial responses rate ("UPR"). That aside, there was 89% disease control rate ("DCR") which is the equivalent of response rate plus stable disease. At the 3.5 months follow-up, nearly all (i.e. 11 out of 12) patients maintained a response. With the 44% ORR, LN-145 clearly trumped the results posted by Merck's blockbuster pembrolizumab (Keytruda) - a second-line drug that has the 14% ORR.
In my view, the stated clinical outcomes are highly promising for various reasons. Having a median age of 47 years, these patients are extremely sick. Adding further injury to the insult, their disease is already progressed despite several prior therapies. It's factual that cervical carcinoma is a highly difficult-to-treat condition once it's in the advanced (i.e. metastasized stage). As it moved to distant size, the 5-year survival rate is only 17%. According to the principal investigator (Dr. Amir Jazaeri), who is a professor of Gynecological Oncology and Reproductive Medicine at the MD Anderson Cancer Center. Jazaeri resonated,
As advanced cervical cancer is typically diagnosed at a relatively young age and efficacy of existing treatment options is extremely low, there is potential to significantly impact care with an option that can bring about long-term remission and complete responses. The interim data from LN-145 present compelling evidence that TIL therapy, provided as a single administration, could improve upon current treatments.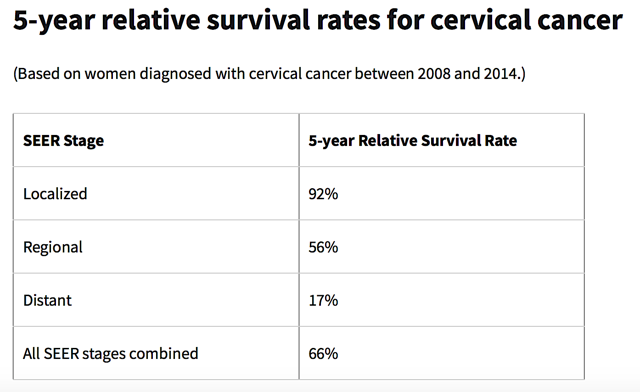 Figure 4: Cervical cancer prognosis (Source: Cancer.org)
Lifileucel For Advanced Skin Cancer Melanoma
As the ongoing pivotal Phase 2 trial, innovaTIL-01 is assessing the efficacy and safety of lifileucel in patients suffering from a deadly skin cancer coined metastatic melanoma. As alluded, Iovance published favorable results from Cohort 2. Specifically, the 55 patients consecutively dosed with lifileucel demonstrated 38% ORR comprising of two complete responders, 19 partial responders, and one unconfirmed partial responders. Moreover, these patients are extremely sick because they have Stage IIIC/IV unresectable melanoma. Afflicted by a high baseline "tumor burden," these patients exhausted several prior therapies (i.e. a mean of 3.1 regimens), including an immune checkpoint inhibitor (anti-PD1).
... To be continued!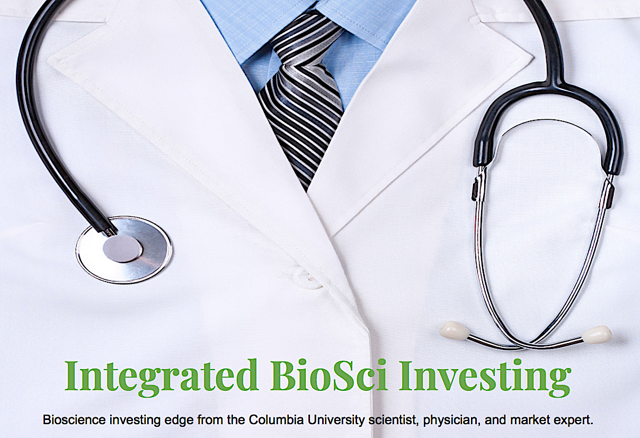 Thanks for reading! To read the full article, CLICK HERE. To get the latest articles, please hit the orange "Follow" button on top.
Be sure to check out our private investment research community, Integrated BioSci Investing.
Dr. Tran's analyses are the best in the biotech sphere, well worth the price of subscription.
Very professional, extremely knowledgeable and very honest … I would highly recommend this service and his stock picks have been very profitable.
Simply put, this is worth every penny. Just earlier today, one of the companies recommended by Dr. Tran got acquired for a nice 50% premium.
Click here for a FREE TRIAL.
Disclosure: I/we have no positions in any stocks mentioned, and no plans to initiate any positions within the next 72 hours.
Additional disclosure: As a medical doctor/market expert, I'm not a registered investment advisor. Despite that I strive to provide the most accurate information, I neither guarantee the accuracy nor timeliness. Past performance does NOT guarantee future results. I reserve the right to make any investment decision for myself and my affiliates pertaining to any security without notification except where it is required by law. I'm also NOT responsible for the action of my affiliates. The thesis that I presented may change anytime due to the changing nature of information itself. Investing in stocks and options can result in a loss of capital. The information presented should NOT be construed as recommendations to buy or sell any form of security. My articles are best utilized as educational and informational materials to assist investors in your own due diligence process. That said, you are expected to perform your own due diligence and take responsibility for your action. You should also consult with your own financial advisor for specific guidance, as financial circumstance are individualized.