Risk comes from not knowing what you're doing. - Warren Buffett
In researching a lead for Integrated BioSci Investing members, I uncovered an interesting vaccine innovator known as Genocea Biosciences (GNCA). Due to Genocea's robust data presented at the 2019 Annual Meeting of the American Society for Clinical Oncology ("ASCO"), the stock enjoyed a robust rally of over 60% early in the day. Nevertheless, the market bulls lost steam throughout the remainder of the trading session. As a result, the bears took over and thereby pushed the stock on a downtrend. Interestingly, Genocea still concluded the trading session with over 19% profits for traders. That being said, the elephant in the room is whether there are further upsides. After I analyzed the ASCO data, I strongly believe that Genocea has a powerful vaccine delivery platform that will yield excellent results for at least melanoma. In this article, I'll present a fundamental analysis of Genocea and provide my investment strategy for this intriguing stock.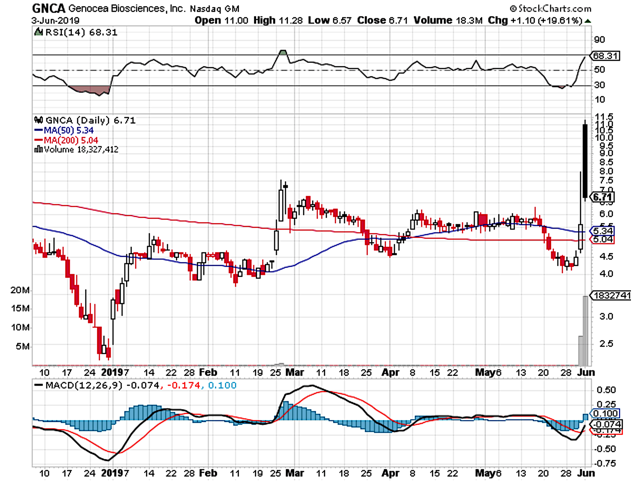 Figure 1: Genocea chart (Source: StockCharts)
About The Company
Operating out of the innovation hub (Cambridge Massachusetts), Genocea is focused on the innovation and commercialization of novel personalized medicine to serve the unmet needs in cancer. Galvanizing the pipeline is the disruptive Antigen Lead Acquisition System (ATLAS) technology platform. In my view, ATLAS is essentially "a precision medicine on steroid." Leveraging ATLAS, Genocea is powering a pipeline of several promising neoantigens. As individualized vaccine targets, neoantigen has an improved efficacy and safety profile.
In the Phase 1/2A trial, the lead medicine GEN-009 is being screened for different types of cancer. This is strategic because Genocea can utilize the intelligence gathered to focus on indications that are most likely to bear fruits. Regarding other pipeline assets, the company will file an Investigational New Drug Application ("IND") for GEN-011 - the neoantigen-specific adoptive T cell therapy - in 1H2020. That aside, GEN-010 is in the pre-IND stage. There are also other vaccines in discovery.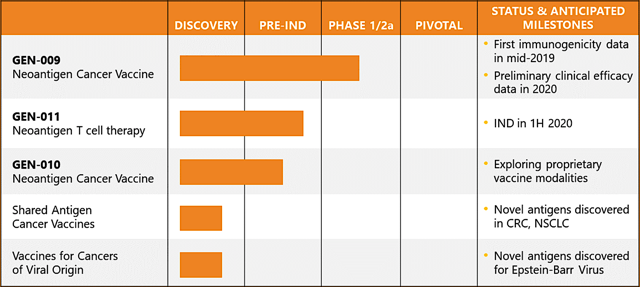 Figure 2: Therapeutic pipeline (Source: Genocea)
ATLAS Technology Platform
As a stellar vaccine design platform, ATLAS allows Genocea to identify immunotherapy targets based on the patient's unique immunotherapy targets. In contrast to conventional vaccine development, ATLAS zones in on the patient's individualized antigen-specific T cell responses. Hence, the intelligence gathered enables Genocea to utilize only neoantigens that are stimulatory while excluding those that are inhibitory. In essence, this removes most of the "guesswork" that currently goes into vaccine development.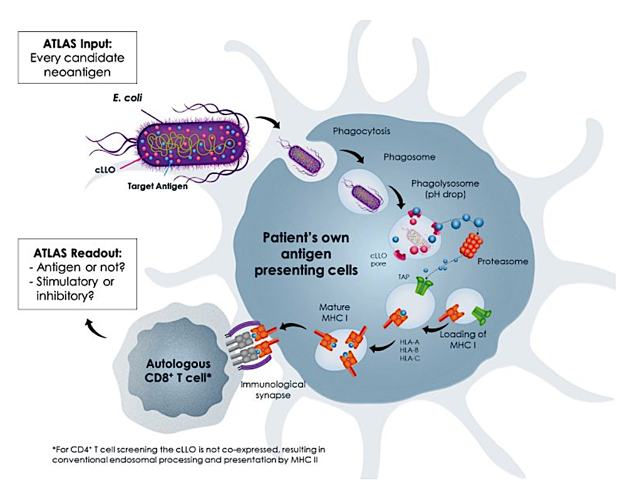 Figure 3: ATLAS platform (Source: Genocea)
Phase 1/2 Data
On May 31, 2019, Genocea presented robust data for the ongoing Phase 1/2atrial of GEN-009 for various cancers at ASCO. Conducting in two parts (A and B), the Phase 1/2 study assesses the efficacy and safety of GEN-009 in approximately 99 patients suffering from various cancers. They include cutaneous melanoma, non-small cell lung cancer (NSCLC), squamous cell carcinoma of the head and neck (SCCHN), urothelial carcinoma, and renal cell carcinoma.

Figure 4: Phase 1/2a of GEN-009 (Source: ClinicalTrial.gov)
Part A assesses the safety and immunogenicity of GEN-009 in patients who completed curative disease therapy. These patients no longer have any evidence of disease at the time GEN-009 vaccination. For Part B, it'll study a small cohort of roughly 15 patients. And, they'll be evaluated for safety, immunogenicity, and preliminary anti-tumor activity in response to GEN-009. Patients in part B will also receive the combination therapy with an immune checkpoint inhibitor, either nivolumab (Opdivo) or Pembrolizumab (Keytruda). Another 15 patients cohort for Part B comprise subjects whose cancers are progressing after the initial screening period. This group will enable Genocea to evaluate GEN-009 in patients with relapsed and refractory disease.
... You can access the full article by clicking here.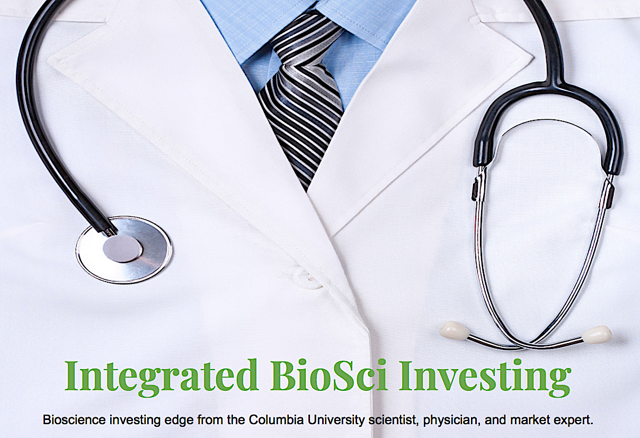 Thanks for reading! Please hit the orange "Follow" button on top for updates.
Dr. Tran's analyses are the best in the biotech sphere, well worth the price of subscription.
Very professional, extremely knowledgeable, and very honest … I would highly recommend this service and his stock picks have been very profitable.
Simply put, this is worth every penny. Just earlier today, one of the companies recommended by Dr. Tran got acquired for a nice 50% premium.
As I reserve higher market intelligence and exclusive features for IBI members, I invite you to take my temporary offer of 2-weeks FREE TRIAL.
Disclosure: I/we have no positions in any stocks mentioned, and no plans to initiate any positions within the next 72 hours.
Additional disclosure: As a medical doctor/market expert, Dr. Tran is not a registered investment advisor. Despite that we strive to provide the most accurate information, we neither guarantee the accuracy nor timeliness. Past performance does NOT guarantee future results. We reserve the right to make any investment decision for ourselves and our affiliates pertaining to any security without notification except where it is required by law. We are also NOT responsible for the action of our affiliates. The thesis that we presented may change anytime due to the changing nature of information itself. Investing in stocks and options can result in a loss of capital. The information presented should NOT be construed as recommendations to buy or sell any form of security. Our articles are best utilized as educational and informational materials to assist investors in your own due diligence process. That said, you are expected to perform your own due diligence and take responsibility for your action. You should also consult with your own financial advisor for specific guidance, as financial circumstance are individualized.