In the spirit of July 4th, I'd like to share with you what I discussed in my private investment community, IBI. After a huge rally of 16% yesterday, Amarin (AMRN) bulls continued their migration toward the Northern hemisphere following the scent of the purest form of Omega-3 fatty acids known to man (i.e. Vascepa).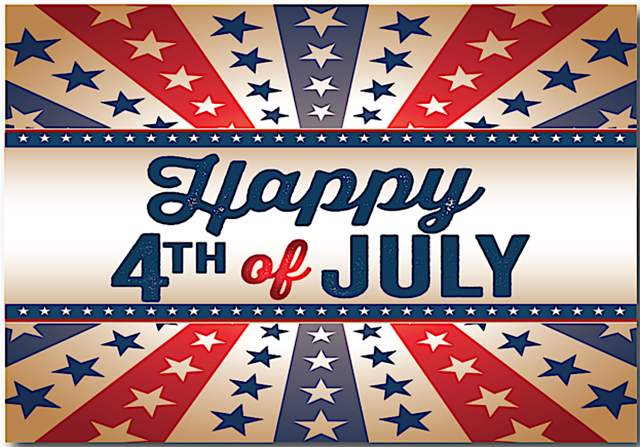 The story on Amarin is strongly tied to Vascepa and Omega-3. Prior to the publication of the large Phase 3 (REDUCE-IT) trial, Omega-3 used to be considered a supplement. With REDUCE-IT results, we now know about Vascepa's uncanny capability to lower triglyceride and cardiovascular disease risks. With heart diseases leading the causes of death in the U.S., Amarin and investors have great expectation for the stock and reasons to cheer the aforesaid study outcome.
As I already discussed Amarin's fundamentals yesterday, I won't go into the details. Nonetheless, I'd like to analyze another aspect to Amarin (i.e. its valuation). The stock is currently valued at $7.5B while its top sales for Fiscal 2019 will be slightly less than $500M (i.e. halfway to blockbuster status). It would definitely be overpriced if revenues stay that way.
With the upcoming sNDA approval for label expansion, sales can easily double in a year or two. And though Amarin seems overpriced, I strongly believe that there is much room for further growth due to the aforesaid expansion which confers organic sales growth.
My other rationale is the fact that a growth stock usually trades at a much higher multiple than blue-chip equities. In his book (Common Stock and Uncommon Profits), Phillip Fisher dedicated at least a chapter to explaining how growth stocks are valued differently than other issues.
Specifically, a growth stock is appraised at a much higher P/E. Therefore, it can be argued that the price for growth is already "baked in." Nonetheless, the dough will still rise and expand to give you more bread because a growth stock behaves differently. Unless we enter a bear market or there is an organic fundamental problem, I doubt that Amarin shares will trade southbound.
All that being said, what should you do with Amarin? Ultimately, the choice to buy, sell, or hold is yours to make. But in my view, I believe that selling some shares to bank profit is a good strategy. After all, the stock has rallied approximately 30% since I picked it up. As there are further upsides into the sNDA approval, it's also prudent to maintain a good position to ride the upsides. If you still contemplating, it's a good idea to build some shares.
Now keep in mind that investors are expecting an approval so the stock will likely trade higher into the aforesaid event in the next few months. Thereafter, "selling the news" can kick in. To mitigate that risk, you can trim your position prior to the binary catalyst. I used to believe that Amarin will trade "range bound." After it broke out yesterday, it seems that the dynamics are now different and thereby warrants a new strategy.
Last but not least, may we remember our forefathers who sacrificed to build America what it is today. They gave us the most precious gift that is freedom. On behalf of IBI, I wish you all have a Happy and safe Independence Day!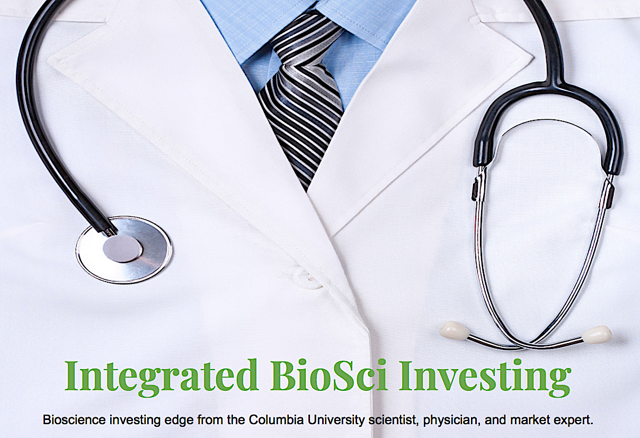 Thanks for reading! Please hit the orange "Follow" button on top for updates.
Dr. Tran's analyses are the best in the biotech sphere, well worth the price of subscription.
Very professional, extremely knowledgeable, and very honest … I would highly recommend this service and his stock picks have been very profitable.
Simply put, this is worth every penny. Just earlier today, one of the companies recommended by Dr. Tran got acquired for a nice 50% premium.
As I reserve higher market intelligence and exclusive features for IBI members, I invite you to take my temporary offer of 2 weeks FREE TRIAL.
Disclosure: I/we have no positions in any stocks mentioned, and no plans to initiate any positions within the next 72 hours.
Additional disclosure: As a medical doctor/market expert, Dr. Tran is not a registered investment advisor. Despite that we strive to provide the most accurate information, we neither guarantee the accuracy nor timeliness. Past performance does NOT guarantee future results. We reserve the right to make any investment decision for ourselves and our affiliates pertaining to any security without notification except where it is required by law. We are also NOT responsible for the action of our affiliates. The thesis that we presented may change anytime due to the changing nature of information itself. Investing in stocks and options can result in a loss of capital. The information presented should NOT be construed as recommendations to buy or sell any form of security. Our articles are best utilized as educational and informational materials to assist investors in your own due diligence process. That said, you are expected to perform your own due diligence and take responsibility for your action. You should also consult with your own financial advisor for specific guidance, as financial circumstances are individualized.