If you haven't made a dime, you need to learn about "probability event forecasting" that IBI members use to catch rallies and avoid drops.
As part of my higher-level market intelligence, probability events analysis allows you to unlock the power of fundamental research. That is to say, it tells you when stocks rally and tumble.
That way, you don't have to wait years for the fundamentals for a stock to move. You can focus on stocks having high probability events for trading.
Sounds too good to be true right?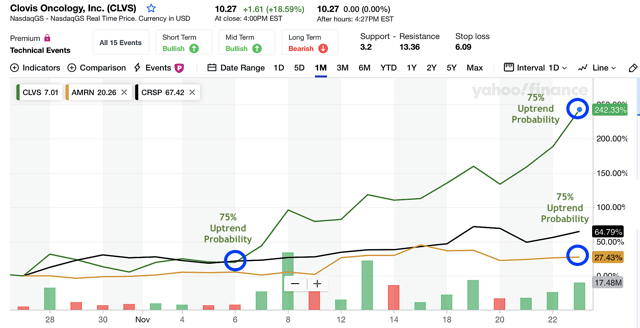 Well, IBI members continued to gain 186.1% profits on  Clovis Oncology (CLVS). They also captured a 39.7% profit on the Amarin (AMRN)'s ADCOM play.
Last night, a member asked me this million dollars question.

To get him an answer, I analyzed all data points of Clovis by leveraging my fundamental research. Now after my data analysis, I let it sink in for my instinct to forecast the next high probability event for this stock.
As it turned out, today Clovis continued to hit another high probability event with 18.59% rally. That being said, if you're into Clovis, you should check out my latest high-level research.
Now keep in mind, the market is in constant flux.
That's why you don't see the share price of Amarin or Clovis staying the same. With new developments and news releases, you need to figure out how they act together. That way, you'll know where your stock is heading.
But that's not all!
You must gauge how investor sentiment will change and thereby position your trades to capture profits.
I have good news for you. I did all the hard work to give you an edge!
Members already accessed my market intelligence this morning which gave them a head start.
To know where Amarin and Clovis stocks will trade this week, you need market intelligence beforehand. Without a roadmap, you can have the best ship in the world but you won't reach your destination!
When it comes to profitability, market intelligence and timing are everything. You don't have to believe me but if you don't focus on those factors, you're not banking as much profits as you could.
Better yet, I want to help you hone your skills instead of giving you the fish alone. That way, you can become an expert yourself. If you're into Amarin, be sure to use my exclusive research to give you an advantage over the market.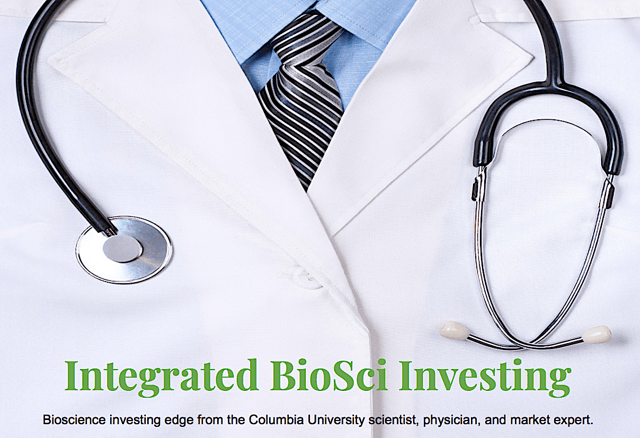 Thanks for reading! Please hit the orange "Follow" button on top for more. And don't miss out on the most profitable content (i.e. higher-level intelligence) inside IBI.
Here are what members said:
Dr. Tran's analyses are the best in the biotech sphere, well worth the price of subscription.
Very professional, extremely knowledgeable and very honest … I would highly recommend this service and his stock picks have been very profitable.
Simply put, this is worth every penny. Just earlier today, one of the companies recommended by Dr. Tran got acquired for a nice 50% premium.
Still not satisfied? Check out some more testimonies below. There are also countless reviews from physicians, market leaders, and financial experts.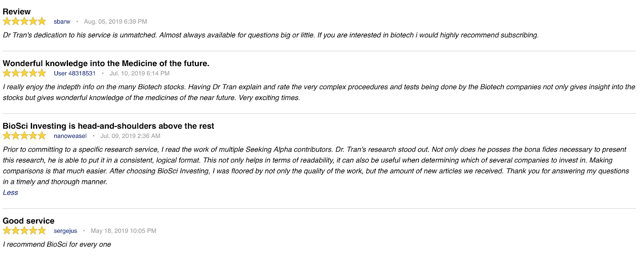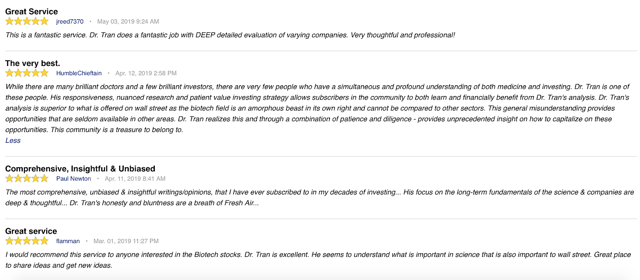 I'm so confident in the value of my service that I'm giving you a 2-week FREE trial, money-back guarantee.