You often heard about the quick and lucrative profits in biotech trading and investing. That is true. But only for certain bio-stock during a special time in their life cycle.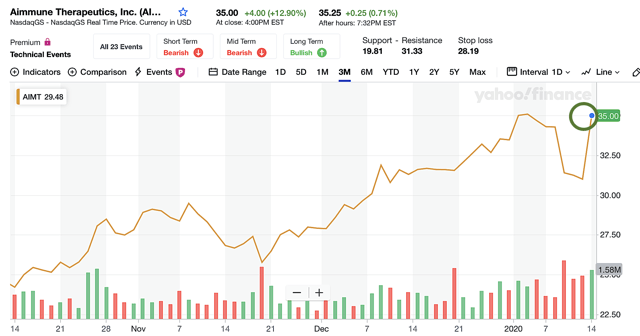 Notable bio-stock (Source: Yahoo, adapted by Dr. Tran BioSci)
In other words, you can catch a big payday when the stock hits a strong catalyst. 
A catalyst can be an advisory committee meeting (i.e. ADCOM), an FDA approval, or a data release.
That being said, let's take a look at the effects of a positive ADCOM ...
Before a drug is ultimately approved by the FDA, the agency usually holds an ADCOM for further insight.
During that day-long meeting, a group of FDA experts debates on different issues and thereby vote their recommendation. That special group consists of scientists, physicians, and industry leaders.
Nowadays, you can view it live at no cost. I'm grateful that the FDA made the service completely free to the public. That enables me to hold live coverage for IBI members on certain stocks of interest like Aimmune Therapeutics (AIMT).
Notably, the FDA usually but not always listens to the ADCOM's recommendation.
That is to say, your drug has a 90% chance of FDA approval if the ADCOM recommended the drug. Conversely, there is a 10% chance of non-approval despite the ADCOM recommendation.
So back on September 13 last year, the ADCOM experts voted 7 to 2 in favor of approving Palforzia of Aimmune for children and teens having peanut-allergy.
Interestingly, the stock didn't rally immediately. But the shares have been appreciating gradually. In just a few months, it procured over 42% profits for shareholders.
Now this month is the most important month for shareholders. That is to say, the FDA will make their approval decision for Palforzia very soon.
A positive vote has the potential to push the shares to a new high. In contrast, a non-approval can devastate the stock.
As such, you need to have a strategy if you're investing and trading Aimmune!
Be sure to check out IBI for my higher-level intelligence that stock. After all, quality intelligence makes a huge difference between profit and loss.
I assure you that in the IBI community of mavericks:
Everyone is getting smarter. Everyone is respected. You don't feel like a fool. And you're a part of something bigger than yourself.
As I often said, the best way to capture mega-profits is to know where your stock is heading. Without a roadmap, you can have the best ship in the world but you won't reach your destination!
You don't want to miss out on the higher-level intelligence that I recently wrote on Adaptimmune Therapeutics (ADAP), ImmunoGen (IMGN), Esperion (ESPR), and Exelixis (EXEL).
Inside IBI, we stay ahead of the market!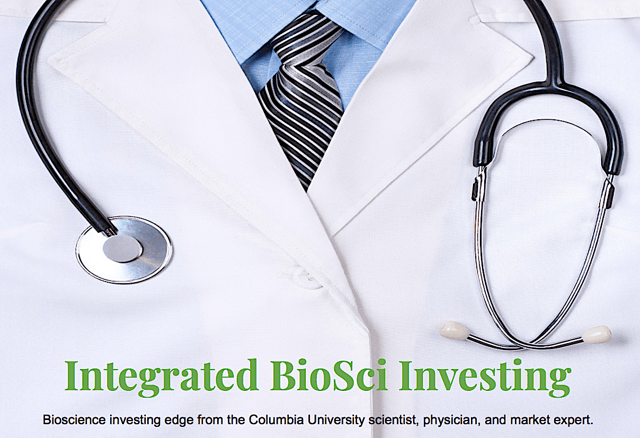 Thanks for reading! Please hit the orange "Follow" button on top for more. And don't miss out on the most profitable content (i.e. higher level intelligence) inside IBI.
Here are what members said:
Dr. Tran's analyses are the best in the biotech sphere, well worth the price of subscription.
Very professional, extremely knowledgeable and very honest … I would highly recommend this service and his stock picks have been very profitable.
Simply put, this is worth every penny. Just earlier today, one of the companies recommended by Dr. Tran got acquired for a nice 50% premium.
Still not satisfied? Check out some more testimonies below. There are also countless reviews from physicians, market leaders, and financial experts.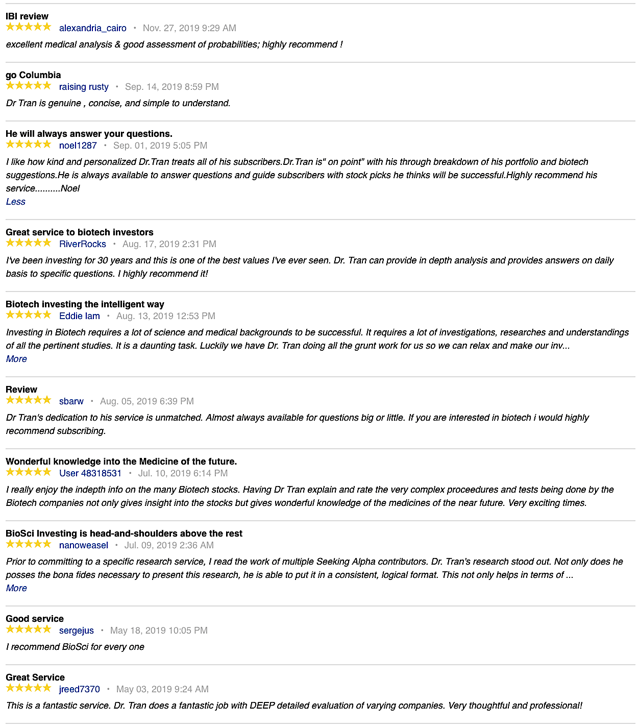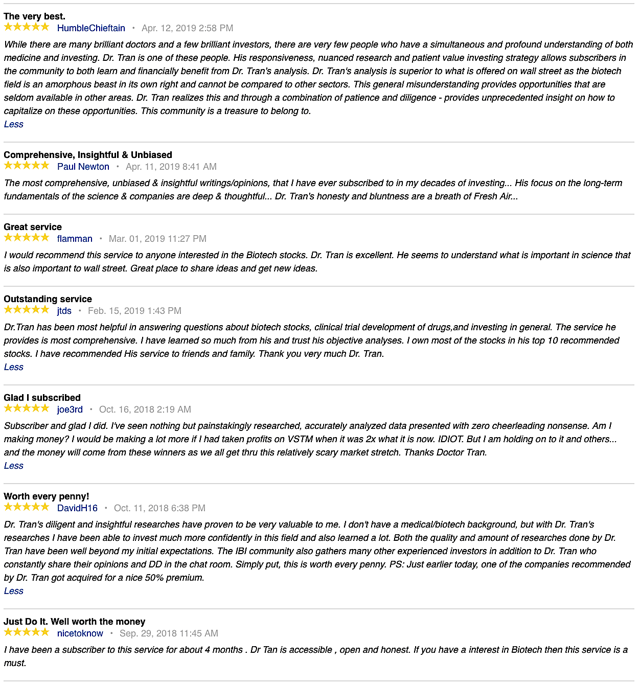 I'm so confident in the value of my service that I'm giving you a 2-week FREE trial, money-back guarantee.
Disclosure: I am/we are long EXEL.
Additional disclosure: As a medical doctor/market expert, I'm not a registered investment advisor. Despite that I strive to provide the most accurate information, I neither guarantee the accuracy nor timeliness. Past performance does NOT guarantee future results. I reserve the right to make any investment decision for myself and my affiliates at any time pertaining to any security without notification except where it is required by law. I am also NOT responsible for the actions of my affiliates. The thesis that I presented may change anytime due to the changing nature of information itself. Investment in stocks and options can result in a loss of capital. The information presented should NOT be construed as a recommendation to buy or sell any form of security. My articles are best utilized as educational and informational materials to assist investors in your own due diligence process. That said, you are expected to perform your own due diligence and take responsibility for your actions. You should also consult with your own financial advisor for specific guidance, as financial circumstances are individualized.