Biotech Secrets: 2020 Sep 11 Notable IBI Foresight & Analysis Re CLVS, ITCI, AIMT, MESO, GLPG
Please Note: Blog posts are not selected, edited or screened by Seeking Alpha editors.
Integrated biosci research, consultant
Seeking Alpha Analyst Since 2013
As an astute devotee of Warren Buffet, Ben Graham, Phillip Fisher, Sir John Templeton, and Peter Lynch, Dr. Harvey devoured any resources/books on these gurus to learn their craft for over two decades. In the process, he refined their investment approaches specifically to biotech and founded Integrated BioSci Investing: The Number #1 Biotech Service for Long-Term Growth Investing and Power Catalyst Trading. 

Since inception, our flagship portfolio has delivered over 31.23% annual average (i.e. 187.39% for roughly six years). As you can appreciate, we're adept at assisting and serving institutional/retail investors/traders who are looking for alpha. Dividend investors wanting to boost your return can also benefit greatly from our investment research. We currently have over 20 docs in our service for us to tap into their clinical insight for your gains.

Check out some of our binary event forecasts that lead to meteoric gain like the 359% single-day pop from Madrigal Pharmaceuticals (MDGL)'s NASH data release. During his training at the world-renown Columbia University, Harvey Tran, M.D., M.S., developed a passion/edge for analyzing the intricacies of various preclinical/clinical studies, biostatistics, and science/medicine. Importantly, it allowed the physician-scientist Harvey to realize the internal working of various therapeutic in-development that the market tends to overlook.

In recent years, Dr. Harvey founded and led two healthcare roll-up companies. The endeavor helped him gain deep insight into the inner working of a corporate board. His experience as a consultant to common/professional investors and institutions gave him a huge advantage in biotech analysis. The combination of elite training and a passion for biotech provided Dr. Harvey with an aptitude for delivering highly accurate clinical data forecasting that is crucial to picking winning biotech investments for you.

Follow us for the latest research. And, take our FREE 2-week trial to Integrated BioSci Investing to start your winning process now!

Check out Dr. Harvey's LinkTree for his complete experience. You can make your one good decision a year as Mr. Buffett recommended by checking out  Integrated BioSci Investing!
Summary
Like the Phoenix rising from the ashes, AIMT is acquired for over 1-fold profits.
After the late 2019 194% profits, ITCI has been trading on a downtrend. But it recentlyenjoyed a +70% rally due to the positive bipolar depression Phase 3 data.
Similarly, CLVS is showing signs of a reversal after months of hammering by negative market sentiment.
MESO is also encountering an upcoming binary event.
And GLPG just experienced a decent rally following a strong data release.
To the bold and brave bio-sci investors,
At IBI, we are generously sharing a voluminous amount of information to help one another. After all, IBI is an extended global family.
In the spirit of generosity, I'm going to publish some discussions here for you. And I hope that it will help you learn more about bio-stock investing.
That being said, I'll kick off the 2020 Sep 11 discussion.
Rykertrades Sep 11, 2020 1:56 AM
Anybody have thoughts to share on Mesoblast (MESO)? I've been watching them even before the ADCOM last month, which concluded with a 9-1 vote. I see it mentioned every once in a while here. Any reason it's kind of off the radar?
Loudsleeve Sep 11, 2020 2:13 AM
Funny you mentioned MESO, I Just bought today, PDUFA 9/30.
Biosci.capital.partners Sep 11, 2020 11:02 AM
Thanks for letting us know, my friend. I do not follow MESO to have any meaningful insight to add. I was wondering if you can add it to Your Coverage Request list for us to track the demand. That would be great.
As you know, our leadership team created many dedicated rooms for members. One of which is Your Coverage Request. This way, you can share your stock tips in that room for members to contribute their insight re the upcoming PDUFA date.
Drendo4u123Sep 11, 2020 2:31 PM
@rykertrades re MESO: I would play the run up to the PDUFA date but not hold through it. You can also buy the call options if you want to do the binary. The reason I don't like holding through the approval is because the price would be baked in already by that time. With a 9-1 vote by committee, it is almost a sure thing so there is not much upside. However, the FDA can screw you really bad with a rejection.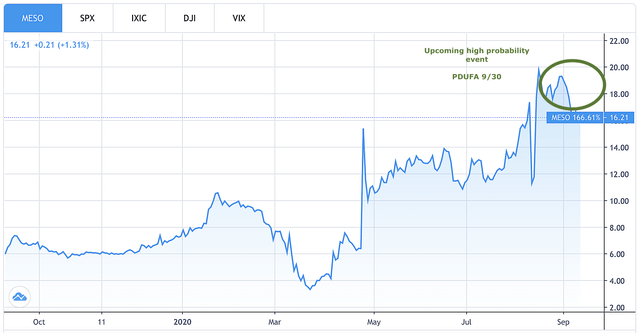 Figure 1: MESO Chart (Source: TradingView, adapted by Dr. Tran BioSci)
Mtbrad Sep 11, 2020 4:23 AM
Clovis Oncology (CLVS): Been considering adding heavily at these levels. Seems like it wants to rally but the very high short interest keeps a lid on it. Reminds me a little of Aimmune Therapeutics (AIMT). Why would you short a stock with a great approved drug when it is trading at such low valuation to its potential.
I know others have been adding? Any bear cases I am blinded too? I sometimes find myself chasing new ideas when my best stocks are already in my portfolio ... just need heavier weighting.
I fortunately upped my weighting with AIMT before the BO but lost a fair amount chasing/FOMO on stocks I hadn't researched and got left holding bags. Just want to leverage IBI experience to help members get their weighing where the biggest gains are most likely. Thanks in advance for any insights
Biosci.capital.partners Sep 11, 2020 11:04 AM
@mtbrad Congrats on your win on AIMT, doc! I would evenly distribute the holding so that if one stock doesn't perform in the meantime it won't be the one that you are overweight.
If you recall, AIMT recently got bought out by Nestle for $34.5. When you diversify, you can enjoy seeing a stellar stock like AIMT get bought out. At the same time, you can wait for other stocks to perform.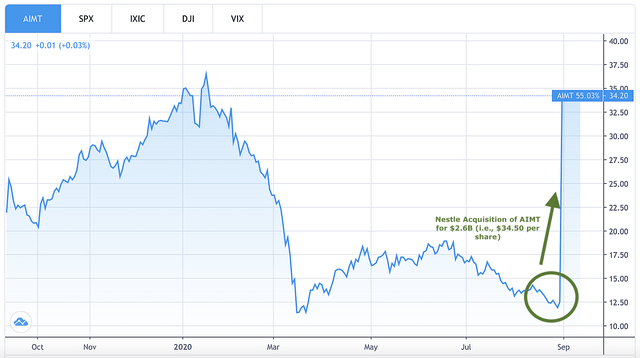 Figure 2: AIMT Chart (Source: TradingView, adapted by Dr. Tran BioSci)
Samuel.pSep 11, 2020 5:54 AM
@mtbrad It's possible this approach will still leave you with FOMO. One approach you could use is to weigh all of your investments at 1/5 of invested assets and pick 5 assets. You do not know when the news will break, or in what direction. One stock may hit while you're reading about the others and still hoping the one you're holding will go up the 'most'. However, gains are relative to how much stock is owned so it's important to get the best odds of winning.
If you evenly distribute, you will capture all of the % gains evenly throughout your portfolio as they arise. And should any have significantly higher % outcomes than others, you capture the proportionate upside within the even portion of your holdings. That way, you aren't putting 60% of your money into the stock that gains 20% while 40% is in the stock that gains 90%.
It seems as though if you're well researched and take this approach, you will inevitably net gains. And while your % may average down by diversifying, your long term gains will average up. That's because you are always compounding. Your trades inevitably grow larger unless you are intentionally diverting earnings to cash.
So it seems that the most important thing during all of this is to make sound decisions and then let time pass in order for the events to occur that drive the stock value. This is what takes time. People are putting their life's work into doing things of potentially great significance, and there are only so many hours in each day.
Biosci.capital.partners Sep 11, 2020 11:06 AM
@Samuel.p Thanks for sharing your insight and wisdom with the doc, @Mtbrad I love how you break that down. Equally distributing the share is a great way to ensure that you spread out the risks. With diversification rather than going overweight on biotech, you can enjoy some winning stocks while waiting for the other to perform.
Mtbrad Sep 11, 2020 12:53 PM
Always smart to keep diversification and have a system to stop emotion from taking over. I think it is important to attempt some weighting based on conviction ... not overboard but based on current risk reward (for instance 5% to 10%).
When I joined IBI, CLVS was talked about heavily before PDUFA. I bought it at $7 then without drug approval. Now it's at $5-$6 with a great drug approved. I know options and other strategies can be employed but more just looking at fundamentals and potential of Rubraca. It seems de risked and cheaper now if fundamentals are intact.
Just trying to get others opinions re CLVS currently and any bear thesis. Competition in space? future catalysts that may be negative etc. Like why would you short this now? I wouldn't based on its fundamentals but someone has reason for it. Just like AIMT I guess.
Biosci.capital.partners Sep 11, 2020 1:10 PM
@Mtbrad I strongly believe that CLVS fundamentals are stronger now than ever. The drug is FDA approved with the companion diagnostics. Better diagnosis leads to more prescriptions and utility. In my view, CLVS is just like AIMT and ITCI: increasing short interests and the stock is down for an extended period of time. But when its time comes, I believe CLVS will shine.
Samuel.p Sep 11, 2020 1:15 PM
I admit I've weighted CLVS based on conviction as well. But I can tell it's a bit heavy right now because of some FOMO energy. I bought at $5.30 so I'm looking to sell off for some small profits if we get close to $6 again today. Also thank you for your feedback Doc @biosci.capital.partners
Mtbrad Sep 11, 2020 1:17 PM
Thanks for discussion and insight!
Loudsleeve Sep 11, 2020 2:08 PM
Biosci.capital.partners Moderator Leader Sep 11, 2020 2:18 PM
@loudsleeve Any particular reason for the rise, my friend?
Loudsleeve Sep 11, 2020 2:43 PM
Galapagos shares are trading higher after the company late Thursday announced data from its Phase 2a NOVESA trial showing Ziritaxestat in diffuse cutaneous systemic sclerosis reached the primary endpoint.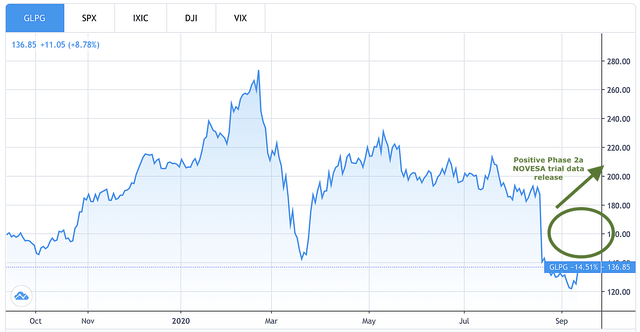 Figure 3: GLPG Chart (Source: TradingView, adapted by Dr. Tran BioSci)
Drendo4u123 Sep 11, 2020 3:23 PM
Intra-Cellular Therapies (ITCI): This is the reason why I always sell everything on a pop from good trials data. The stock price will always fall back down to fill the gap from the pop. Analysts with their 20/20 hindsight would come out of the woodwork to raise their target price and talk up how much higher it would go to make investors hold on to their shares while their buddies are busy shorting the stocks. Then the stock will slowly fall back down and then dilution, which is always the case with a big jump in price.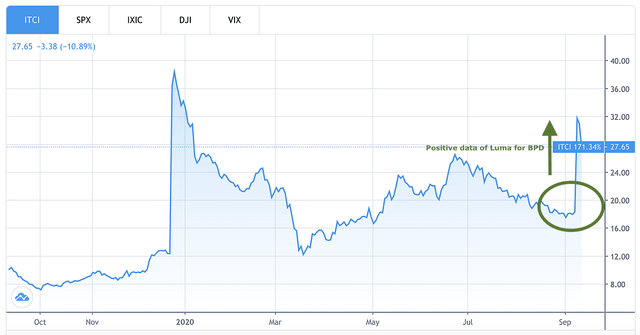 Figure 4: ITCI Chart (Source: TradingView, adapted by Dr. Tran BioSci)
Lrnmo25 Sep 11, 2020 7:54 PM
@drendo4u123 Absolutely agree. I've learned my lessons early on and do the same thing unless another catalyst is closely behind. Also, this was the release of good results but Not FDA approval. And given the current market and stocks volatility, my bet was that ITCI would go down again. Ready to buy again as it goes lower ... Great weekend all! 
Biosci.capital.partners Sep 11, 2020 8:00 PM
@lrnmo25 Volatility is inherent in bio-stocks. You can either be its victim or you can take advantage of it for your gains. I'm very happy to see you banking profits and taking advantage of volatility.
As a reminder, I recommend you to read my latest blog on ITCI positive forecasting.
Lrnmo25 Sep 11, 2020 8:04 PM
Me too! It's taking me a few months to get good at this ... Have left $ on the table when I 1st started. The newbie grows in her abilities. Thx to all! Great weekend DrT!
In my 9 months investing, I've also observed the 20/20 analyst hindsight. Glad to see I'm not the only one who thought the timing was odd on the PT upgrades. lol.
Drendo4u123 Sep 11, 2020 3:36 PM
I don't doubt ITCI long term potential, I'm planning to buy back in when it drops below $25. I'm just trying to let members be aware of how the market works so they can take profit and not hold onto the shares. It's at a $5 discount from trading on Wed.
CLVS is climbing up nicely. I think we will see a short squeeze if it passes $7.50. There are 36M shares shorted as of now.
Biosci.capital.partners ModeratorLeader Sep 11, 2020 3:39 PM
@drendo4u123 CLVS is approaching the $6 mark, doc. I'm happy for members who hold CLVS. $7.50 will be the critical point.
SeekingMitesh Sep 11, 2020 5:23 PM
@drendo4u123 When you say there are 36M shares shorted. What does it mean? Where do you see this data?
Mxjk Sep 11, 2020 6:36 PM
@seekingmitesh - $CLVS - Marketbeat.com is one site. I'm sure there are many others, but you can get a lot of general info here. Best part, it's free!
Happy-D Sep 11, 2020 9:56 PM
Another easy way is to type short interest with Stock symbol in google search
If you want more, check out IBI community of mavericks where:
Everyone is getting smarter. Everyone is respected. You don't feel like a fool. And you're a part of something bigger than yourself.
Inside IBI, we stay ahead of the market!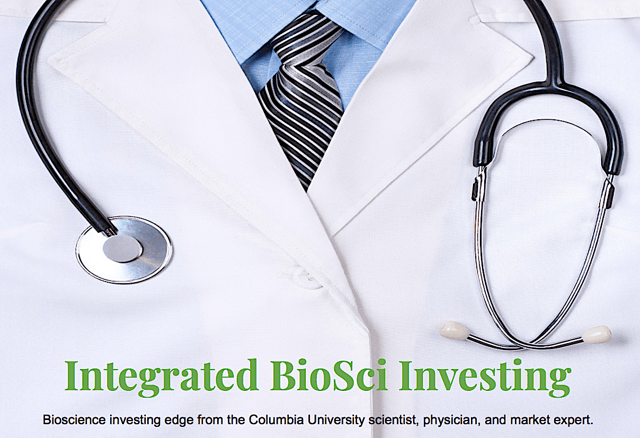 I'm so confident in the value of my service that I'm giving you a 2-week FREE trial, money-back guarantee.
Analyst's Disclosure: I/we have no positions in any stocks mentioned, and no plans to initiate any positions within the next 72 hours.
As a medical doctor/market expert, I'm not a registered investment advisor. Despite that I strive to provide the most accurate information, I neither guarantee the accuracy nor timeliness. Past performance does NOT guarantee future results. I reserve the right to make any investment decision for myself and my affiliates pertaining to any security without notification except where it is required by law. I am also NOT responsible for the actions of my affiliates. The thesis that I presented may change anytime due to the changing nature of information itself. Investment in stocks and options can result in a loss of capital. The information presented should NOT be construed as a recommendation to buy or sell any form of security. My articles are best utilized as educational and informational materials to assist investors in your own due diligence process. That said, you are expected to perform your own due diligence and take responsibility for your actions. You should also consult with your own financial advisor for specific guidance, as financial circumstances are individualized.
Seeking Alpha's Disclosure: Past performance is no guarantee of future results. No recommendation or advice is being given as to whether any investment is suitable for a particular investor. Any views or opinions expressed above may not reflect those of Seeking Alpha as a whole. Seeking Alpha is not a licensed securities dealer, broker or US investment adviser or investment bank. Our analysts are third party authors that include both professional investors and individual investors who may not be licensed or certified by any institute or regulatory body.