As you know, the most lucrative investments are in the biotech sector.
Just as I wrote in the prior blog, biotech outperformed all the benchmarks for the past 5-years.
But how do you capture the most outsized profits?
As you can see, one of the ways is to buy certain rallying stocks.
Contrary to conventional wisdom, a rallying stock will rally further.
Powering the rally are various catalysts brewing in the pipeline.
These include upcoming drug approval and data release.
In rare situations, that also means a buyout or an acquisition.
Though it doesn't occur often, you can see that plenty of IBI stocks getting bought out.
Some examples include Tesaro(TSRO), Corium International (CORI), Kite Pharma(KITE), Juno Therapeutics (JUNO), Sparks Therapeutics (ONCE), Aimmune Therapeutics (AIMT), etc ...
That aside, there is another secret: you buy into a stock at a special time to reap the maximized profits.
Here's what I meant ...
Imagine the share price of a stock is driven by market sentiment.
And sentiment swings like a pendulum.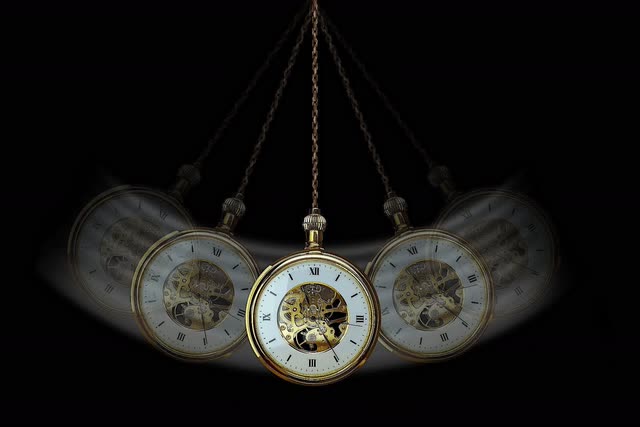 In other words, sentiment will swing from extreme pessimism to extreme optimism. 
During extreme pessimism, your stock valuation is depressed way beyond the company's true worth (i.e., intrinsic value).
This may occur due to some approval delay. Market misunderstanding or fear of the stock also causes a pendulum shift in the negative direction.
Like a storm that eventually clears up, you can bet that market sentiment will move toward neutral, optimism, and ultimately extreme optimism. 
Given that the share price is tied to sentiment, the best time for you to pick up shares is during periods of extreme pessimism.
But you have to make sure that it's only a temporary difficulty.
Think back to March this year when the Coronavirus pandemic first hit. Most stocks dropped like falling knives. 
That's when I recommended you to bring out your fire powder to make big purchases.
In just a month later, you'd banked multiple folds had you pick up shares during that time.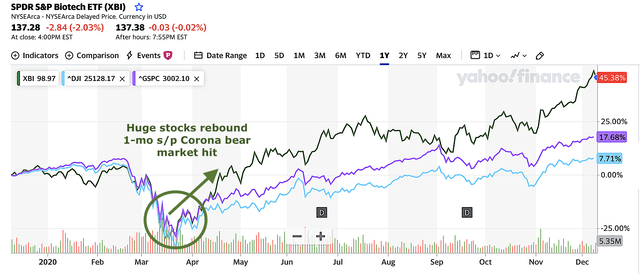 Source: Yahoo Finance, adapted by IBI
The other example is Lipocine (LPCN) ...
As you know LPCN gained "tentative" approval of Tlando today.
The tricky part is that LPCN has to wait until March 27 2022 for Clarus' Jatenzo exclusivity to launch Tlando.
Like a jackhammer that hit investors, the market sentiment swung all the way to extreme pessimism.
As such, the stock tumbled by over 21% and another 6.8% in the after-hours.
Nowadays, investors/traders want profits immediately. If they don't get it, they'll sell.
That's the society that we live in nowadays. And you can use it to your advantage.
Though LPCN can continue to trade lower, I believe it'll rebound strongly in a year. 
If you can wait, you have a huge advantage over the rest of the market.
In my view, you can expect this stock rally robustly months into approval (i.e., late 2021).
That's when the sentimental pendulum will swing near extreme optimism.
All that being said, you can make big money in biotech, not knowing these secrets. But if you know these secrets and act accordingly, you can make a lot of money.
With uber profits, you can buy that yacht or Ferrari that you wanted.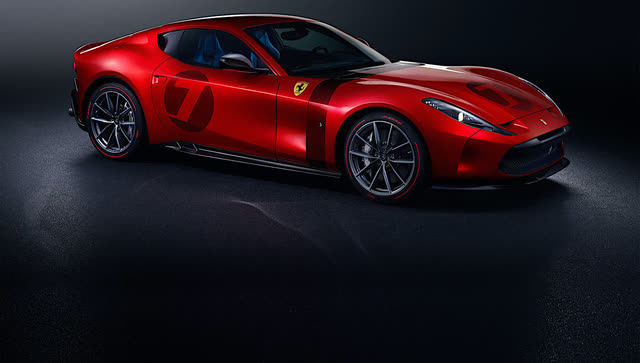 Now, the LPCN story also reinforces the need to be patient.
Moreover, no matter how good you are, you will experience periodic and temporary paper losses.
Of the 10 IBI stocks that you buy, you can expect 2 to become multi-baggers, 3 to perform above average, 3 average, and 2 losers.
Right now, LPCN is that losers.
With time, the sentimental pendulum swings in the opposite direction to make it a winner.
If you want in-depth/timely coverage, community interaction, higher-level & more profitable research, check out IBI.
I do a lot of stock research and recommendations inside IBI. And I help you become the newer and better you. Some of our big winners include CRISPR Therapeutics (CRSP), CryoPort (CYRX), Intra-Cellular Therapies (ITCI), Axsome Therapeutics (AXSM), etc ...
At IBI: Everyone is getting smarter. Everyone is respected. You don't feel like a fool. And you're a part of something bigger than yourself.
Inside IBI, we stay ahead of the market.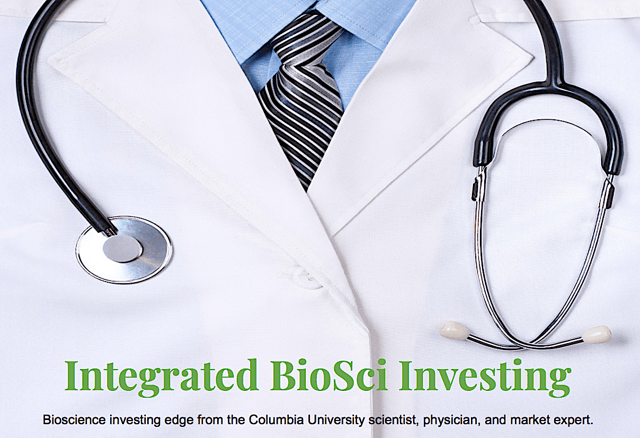 I'm so confident in the value of my service that I'm giving you a 2-week FREE trial, money-back guarantee.