Have you heard of the saying, can't teach an old dog a new trick? That's conventional wisdom!
You don't have to agree with me. But I believe that conventional wisdom is almost always wrong.
Think about it.  You're now either in your twilight years or in early retirement.
So you believe that you learned it all already.
People around you hammered the same message.
Conventional wisdom urged you: what is there to learn now, wind down in retirement.
I don't believe any of that. And you shouldn't either!
Your age is just a number.
Look at Colonel Sanders. He started KFC when he's 65 years old!
Ray Crocs founded McDonald's when he's 52 years old!
Yes, you can make so much money to enjoy having a yacht. 
How much you make depends on how bold you are and whether you defy conventional wisdom.
You may not believe it. And yet, your brain cells continue to grow when you keep on learning. It doesn't matter your age.
That principle is called neural plasticity.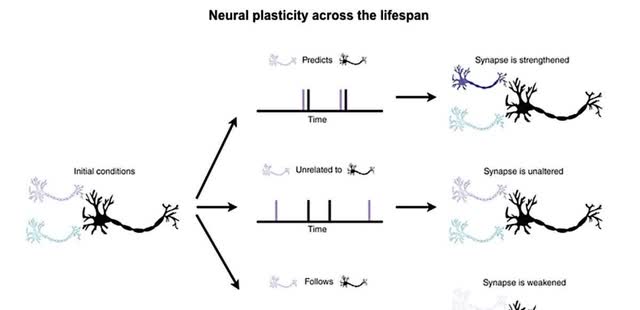 When you are learning (like reading this article), your brain cells grow additional branches.
It's very much similar to how a tree grows. When nourished with water, the tree will form additional roots.
By having more branches in your brain cells (i.e., the neurons), your mind works faster and sharper.
Hence, that reduces your chances of getting Alzheimer's disease.
Moreover, your immune system becomes stronger and healthier. After all, learning makes you're happier.
Ultimately, you'll live longer when you defy conventional wisdom and continue to learn.
Here's another secret. The most powerful form of learning is through mentorship.
With an experienced mentor, you can share your doubts/fear which brings you more happiness.
Your mentor will guide you. And, he or she will help bridge the gaps in your experience. 
If you don't want to go down in quiet desperation, make a change this year.
Check out IBI.
I do a lot of stock research and recommendations inside IBI. And I help you become the newer and better you. Some of our big winners include TG Therapeutics (TGTX), CRISPR Therapeutics (CRSP), CryoPort (CYRX), Intra-Cellular Therapies (ITCI), Axsome Therapeutics (AXSM), Corium International (CORI), Kite Pharma(KITE), Juno Therapeutics (JUNO), Sparks Therapeutics (ONCE), Tesaro(TSRO), Mirati Therapeutics (MRTX), etc ...
At IBI: Everyone is getting smarter. Everyone is respected. You don't feel like a fool. And you're a part of something bigger than yourself.
Inside IBI, we stay ahead of the market!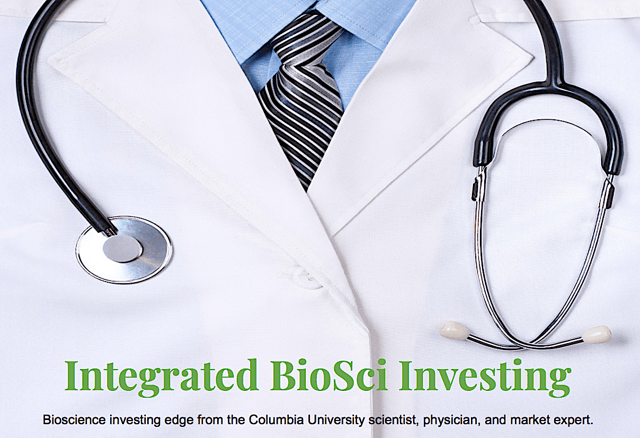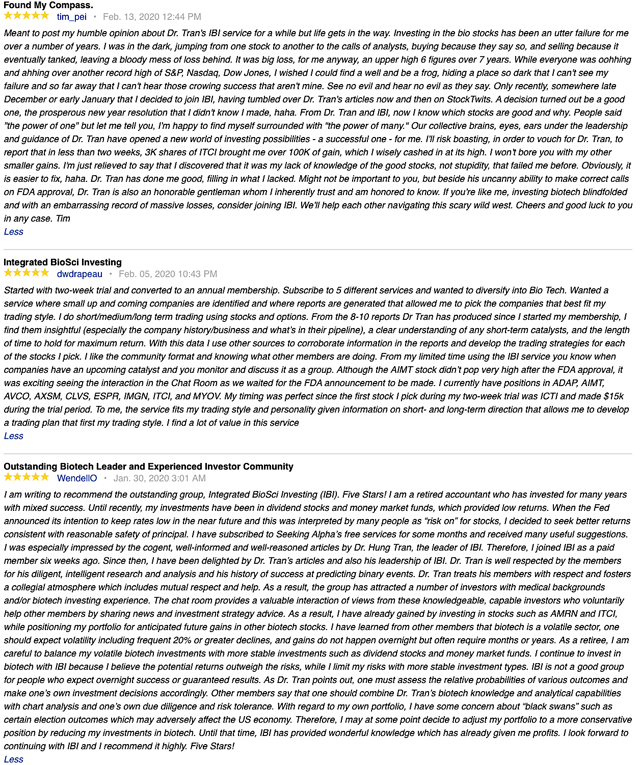 I'm so confident in the value of my service that I'm giving you a 2-week FREE trial, money-back guarantee.