You might think that you need to be a genius to enjoy successful investing.
But that's conventional wisdom. 
And, conventional wisdom is almost always wrong!
What you need is street smart to bank huge profits.
That way, you can enjoy luxurious items, like a Rolls Royce, a Hermes bag, or a new yacht.
You might be asking: Dr. Tran, what exactly is that street smart you're talking about?
Well, my friend, street smart entails many things.
One thing is to leverage other's expertise.
Another is to seek mentorship.
It's not possible for you to know everything.
This is true in biotech investing as well as in life.
So why don't you harness your mentor wisdom to succeed?
Your mentor will have countless years of experience under his or her belt.
And, a great mentor will share with you his wisdom.
As a mentor, I've shared invaluable insight with my mentees for years.
For instance, I hammered the message that "certain rallying stock can rally further." 
This is especially true for Philip Fisher's growth biotech.
As you can see, Mr. Fisher is Warren Buffett's mentor.
Even Mr. Buffett has his mentor.
And Mr. Buffett is mentoring Bill Gates.
What about you?
Don't you think you deserve a chance for mentorship?
It doesn't matter your age.
And, Bill Gates found Buffett later in his life.
The Colonel started KFC in his mid-60s.
You can be 80 and still seeking a mentor.
Having a mentor will change your life for the better.
Coming back to what I said earlier: certain rallying stock will rally further.
That is especially true for Alpine Immune Sciences (ALPN).
If you don't know the story on ALPN, make sure you read the prior blog. 
Back in June, ALPN inked a partnership with AbbVie (ABBV).
As such, the stock shot up over 80% in one day.
After trading sideways for weeks, my intuition tells me it'll rally higher.
As it turned out, ALPN has been trading aggressively higher in the past months.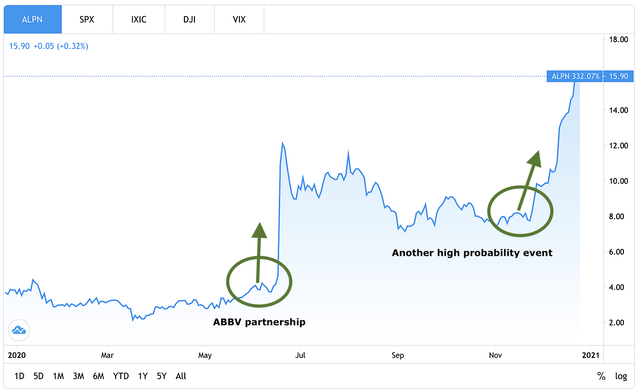 You can see that ALPN is a stock whose time has come.
And, I believe it will reach a new high going into 2021. 
Check out the IBI-research on ALPN that I just featured inside our community. You don't want to miss out on that one.
In that article, I laid out specific details on catalysts that can take ALPN to a new high.
ALPN is special!
That's why I recently featured it in my Top 3 picks for 2021 that I shared with all my readers.
If you want to earn more for 2021, catch rallying stocks before they move, be all that you can be, check out IBI, and leverage our mentorship.
At IBI: Everyone is getting smarter. Everyone is respected. You don't feel like a fool. And you're a part of something bigger than yourself.
Inside IBI, we stay ahead of the market!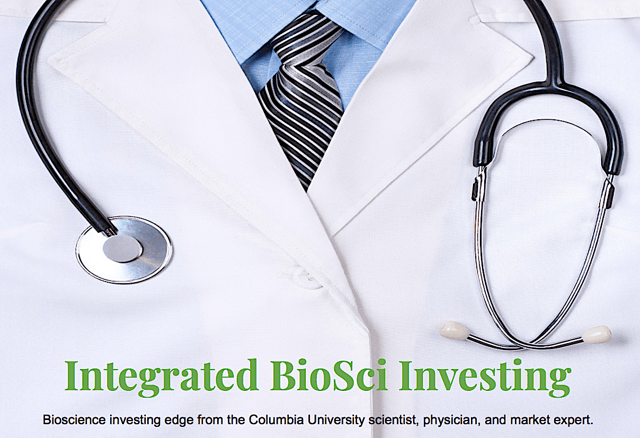 I'm so confident in the value of my service that I'm giving you a 2-week FREE trial, money-back guarantee.