Powerful ICE (12/20/21): Biotech Market Win
Please Note: Blog posts are not selected, edited or screened by Seeking Alpha editors.
Summary
FDA granted approval on ITCI's Caplyta's label expansion for treating bipolar depression.
Shares buyback is a very STRONG vote of confidence for KMPH.
AXSM very strong accumulation and trend reversal preparing for Santa Rally.
Technicals show bullish indicators for GBT and NKTR.
Dear Maverick Biotech investor,
As you can see, Christmas came early for biotech shareholders. First, the approval for GBT, and now, the approval for ITCI.
With the FDA recently approved Caplyta's supplemental new drug application (i.e, sNDA) for bipolar depression, ITCI rallied by 15% and we can expect more going into the new year.
A big congratulations to our IBI members on the win and your correct forecast. In this Powerful IBI Community Experience (i.e, ICE) article, we are featuring the strategies of our IBI members with regard to ITCI.
Along with ITCI, there are also other stocks that rallied within the weekend. As always, we thank our wonderful members for sharing their powerful insights that made this article possible. Enjoy!
Jw221 Dec 20, 2021 6:56 PM
Congratulations to all ITCI holders.
Biosci.capital.partners Dec 20, 2021, 11:45 PM
jw221 Congrats to you, my friend!
Intra-Cellular Therapies Announces U.S. FDA Approval of CAPLYTA® (lumateperone) for the Treatment of Bipolar Depression in Adults | Intra-Cellular Therapies Inc.
Flamman Dec 20, 2021, 10:32 PM
I'm not selling at 43. I think it is worth more. I choose to wait. I will sell some if it hits the high 40s. IMO
Peter.dobre Dec 20, 2021, 10:41 PM
flamman I will wait, too
Flamman Dec 20, 2021 11:12 PM
I am out of half at $47. 
Biosci.capital.partners Dec 20, 2021, 11:46 PM
peter.dobre flamman You guys nailed the forecast. And, congrats to you for focusing the true worth of ITCI.
I'm very proud of you all and honored to be your colleague in assisting you in your journey. 
Bilo.sellhi Dec 21, 2021 3:15 AM
I sold a little over half my ITCI between $46 and $48. It's the 3rd big day I've had with ITCI. Dec 23 when it received FDA approval for schizophrenia, after a bipolar data release, and today >20% sp increased each time (Dec 23 was more like 3x). I've been accumulating GBT at these ridiculously low levels recently. 
Biosci.capital.partners Dec 21, 2021, 3:17 AM
bilo.sellhi Congrats, my friend. Taking partial profits is a prudent strategy. By keeping around 50%, you can ride further upsides. Always sell when the stock is up rather than down (unless there are serious fundamental issues).
bilo.sellhi I recall the best feeling I had was after days of stressing over potential approval, ITCI prevailed. And, the stock shot up I believe around 179% or so. I can't recall exactly, but definitely over 1 fold.
Flamman Dec 20, 2021 11:16 PM
Intercept expects topline data from Phase 3 NASH study in Q1 2022
Flamman Dec 20, 2021, 11:37 PM
Who doesn't love biotech???
Biosci.capital.partners Dec 20, 2021, 11:49 PM
flamman As you know, Mr. Flamman, biotech is quite volatile. But it'll deliver you the best reward in the long run. Concurrently, you're supporting innovation that brings hope to patients.
We will all benefit from more innovation, in terms of our health and our lives.
Alexandria.cairo Dec 20, 2021 11:02 PM
KMPH : Don't know if u saw, but just announced $50M stock buy-back corresponding to around 18% shares outstanding at current market cap; very bullish & showing their confidence in the future cashflow generation of their already approved (6 months ago) drug which i deem will gradually replace current "old" (furthermore as KMPH is modernization/upgrade of the old one). Am still long (at zero cost as had sold 75% when it doubled last year) and am aiming at 20-25 IMHO jm2c of course...
Flamman Dec 20, 2021, 11:13 PM
I am holding!
Biosci.capital.partners Dec 20, 2021, 11:48 PM
alexandria.cairo flamman Share buyback is a very STRONG vote of confidence from the company. It also signals that the stock is highly undervalued. 
FLamman Dec 21, 2021, 12:47 AM
NKTR, AXSM, GBT, ITCI are all bucking the trend in the market. 
Biosci.capital.partners Dec 21, 2021, 1:16 AM
flamman I'm liking the share price action very much. I still believe the biotech will break up stronger into the New Year.
Biosci.capital.partners Dec 21, 2021, 1:21 AM
AXSM chart looks great. Very strong accumulation and trend reversal, which is looking very much like a Santa Rally.

 Biosci.capital.partners Dec 21, 2021, 1:24 AM
GBT chart indicates momentum building aggressively. This is a 45 degrees ramp pattern that points to much more upsides.

Biosci.capital.partners Dec 21, 2021, 1:26 AM
Technical indicates show more bullishness for NKTR. The angle of ramping up is increasing.

Hope you all enjoy our article.
Enjoy your Holidays!
To your success,
Dr. Harvey & Dorella
P.S. If you want to catch stocks like ITCI before it runs CHECK OUT IBI. 
At IBI: Everyone is getting smarter. Everyone is respected. You don't feel like a fool. And you're a part of something bigger than yourself.
Inside IBI, we stay ahead of the market!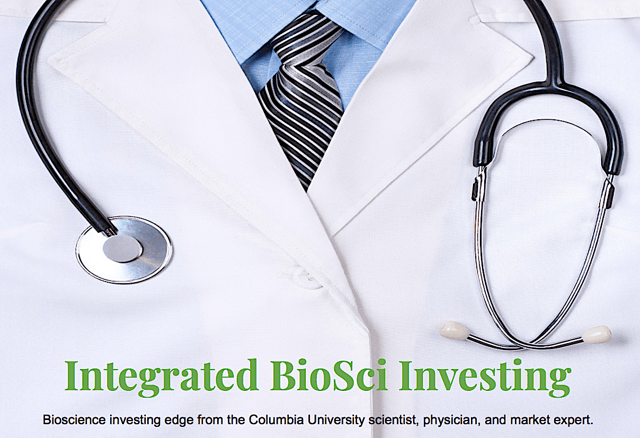 I'm so confident in the value of my service that I'm giving you a 2-week FREE trial, money-back guarantee.
Analyst's Disclosure: I/we have no stock, option or similar derivative position in any of the companies mentioned, and no plans to initiate any such positions within the next 72 hours.
As a medical doctor/market expert, I'm not a registered investment advisor. Despite that I strive to provide the most accurate information, I neither guarantee the accuracy nor timeliness. Past performance does NOT guarantee future results. I reserve the right to make any investment decision for myself and my affiliates pertaining to any security without notification except where it is required by law. I'm also NOT responsible for the action of my affiliates. The thesis that I presented may change anytime due to the changing nature of information itself. Investing in stocks and options can result in a loss of capital. The information presented should NOT be construed as recommendations to buy or sell any form of security. My articles are best utilized as educational and informational materials to assist investors in your own due diligence process. That said, you are expected to perform your own due diligence and take responsibility for your action. You should also consult with your own financial advisor for specific guidance, as financial circumstances are individualized. That aside, I'm not giving you professional medical advice. Before embarking on any health-changing behavior, make sure you consult with your own doctor.
Seeking Alpha's Disclosure: Past performance is no guarantee of future results. No recommendation or advice is being given as to whether any investment is suitable for a particular investor. Any views or opinions expressed above may not reflect those of Seeking Alpha as a whole. Seeking Alpha is not a licensed securities dealer, broker or US investment adviser or investment bank. Our analysts are third party authors that include both professional investors and individual investors who may not be licensed or certified by any institute or regulatory body.