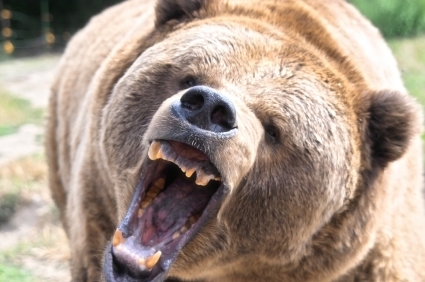 In "'Swaps' Add a New Risk" (February 7, 2011),
Wall Street Journal
reporter Ari I. Weinberg writes that little is known about the use of over-the-counter derivative instruments by mutual funds and that the risk of non-performance by a swap counterparty must be considered.
Having worked on several derivative trading desks, I have direct experience dealing with swap contracts, pricing, hedging and counterparty risk. As the saying goes, there is no free lunch. The use of an interest rate, credit and/or currency swap can help an asset manager hedge price variability or enhance returns. The ex-ante economics must consider the riskiness of the party on the opposing side of the contract and much more.
Since Enron and other mammoth bankruptcies of companies that used swaps in large amounts, U.S. bankruptcy law has changed to allow for netting of bi-directional cash flow obligations. Additionally, collateral is often posted (with the amounts being determined by a host of factors such as creditworthiness of the posting entity, type of collateral, existing borrowing facilities, deal structure and so on). New regulations mandate the use of a central clearing house for swaps, heretofore traded privately among mainly large global banks. Even with all of the so-called reforms, work remains.
Attorney Rose DiMartino with Wilkie Farr & Gallagher LLP is quoted in the Wall Street Journal article about her observation that the quality and quantity of disclosure about the use of swaps by investment funds can vary considerably. Attorney Mark Perlow with K&L Gates LLP urges guidance from the regulators about the use of swaps as a leverage creation mechanism. I concur with both sentiments but add that measuring leverage is part of the challenge. Moreover, with respect to disclosure, it's critical to understand what derivative instrument has been used and how, along with understanding more about collateral posted and the nature of the counterparty involved. Consider the following example:
An equity swap is used by Investment Fund A to hedge its long positions.
The same structure swap is used by Investment Fund B to take an activist stake in Company X, in anticipation of a management reshuffle and an increase in share price sometime soon.
Yet another asset pool managed as Investment Fund C may employ the identical type of swap as part of a multiple leg transaction that allows it to gain exposure to a sector not otherwise available by investing directly.
The  risk-return profile is going to differ across funds. Even if all three mutual funds reported the identical swap on its filings, one would still need to play financial detective (assuming he or she had access to further details) to understand how the use of swaps is likely to change things.
In addition, there is the issue of valuation. Some swaps are straightforward to price and some are not. You could have the same over-the-counter swap valued by two or more independent pricing services and get different numbers that are far apart if the derivative has a complex structure that veers from the standard fixed to LIBOR arrangement.

Investors do need more information about the use of derivatives by mutual funds. The question is whether they will get sufficient clarity to properly assess risk.
Interested readers can link to "SEC Proposes Joint Rules with CFTC to Define Swap Related Terms" (December 3, 2010) and/or "SEC proposal would give customers clarity on pricing" by Sarah Nl. Lynch, Reuters, February 2, 2011.
Also check out "The Role of the Financial Expert in Valuation of Derivative Instruments" by Susan Mangiero, Expert Evidence Report, BNA, 2004. Note that BVA, LLC is now known as Fiduciary Leadership, LLC.
Disclosure:
I have no positions in any stocks mentioned, and no plans to initiate any positions within the next 72 hours.