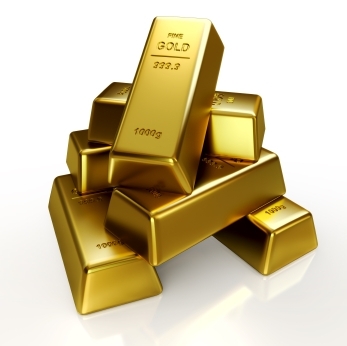 Gold has received a thumbs up from J.P. Morgan as a form of collateral for repurchase and securities lending transactions. This means that someone will need to assign a value for each unit of physical bullion and then store the amount that relates to estimated counterparty risk. According to "J.P. Morgan Will Accept Gold as Type of Collateral" by Carolyn Cui and Rhiannon Hoyle (Wall Street Journal, February 8, 2011), illiquidity fears have discouraged financial institutions from accepting gold as collateral in the past. The World Gold Council website reports that trading is a 24-hour operation, rendering the global gold market as "deep and liquid."
In contrast, a few days later, it was reported that a 300 million euro pension fund, the Stichting Pensioenfonds Vereenigde Glasfabrieken ("SPVG"), was directed to reduce its gold holdings from 13% of its assets to between 1% and 3%. The reported concern on the part of the Dutch pension regulatory body, the Nederlandsche Bank ("DNB") is price risk. Although gold has risen from $600 per ounce to in excess of $1,000 per ounce since 2008, when the Dutch glassmaking company's retirement scheme purchased bullion, a drop in value could lower the solvency ratio.
Several issues come to mind about the use of gold for financial purposes. For one thing, if I am investing in the stock of a bank that accepts gold as collateral for a large amount of transactions, I'd like to know if the bank is hedging the metal and, if so, to what extent. I'd also like to understand how they price commodities like gold and the frequency with which they reassess counterparty risk. For an institutional investor like a pension fund that holds gold as an investment, it would be helpful to understand: (a) whether they own physical quantities or stock in a company that mines the metal (b) how value is assessed and on what basis (c) whether gold holdings are hedged and, if so, to what extent (d) what role gold plays (i.e. diversification, safety, etc). An economic analysis of the risk-return for gold, like anything else, is paramount and must consider multiple factors, some of which are listed here.
Disclosure:
I have no positions in any stocks mentioned, and no plans to initiate any positions within the next 72 hours.