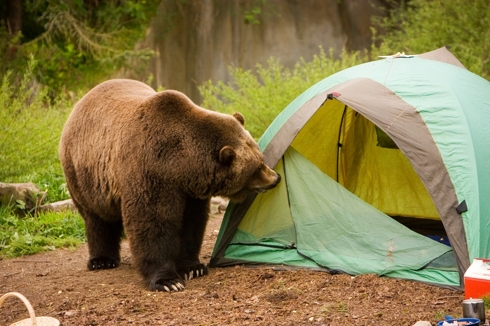 Investors rely on the net asset values ("NAVs") provided to them as a way to make all sorts of financial decisions such as asset allocation, rebalancing, hedging and possibly exiting a particular money pool.
In a recent case, the bear invaded the tent, eventually denying investors for several funds any illusion about security related to being able to use "good" valuation numbers. According to a June 22, 2011 cease and desist order against Morgan Asset Management, Inc. and other respondents, the way that valuation numbers were assembled for purposes of providing daily NAVs "inaccurately inflated the prices of certain securities, contrary to the Funds' valuation procedures." In addition, several accounting professionals failed to "document justifications for such pricing adjustments."
At stake with any of these valuation cases is a legitimate desire on the part of the investing public to understand how the numbers come to be. In this particular case, Morgan funds held subprime mortgages that had to be "fair valued" with market quotations not always readily available. When broker-dealer confirmations were available, they were not always used and sometimes discarded.
Besides the payment of $200 million in disgorgement and civil fines, Morgan Asset Management Inc. and Morgan Keegan & Company agreed to be censured, fully cooperate with the SEC in any other investigations that relate to trading and/or valuing a fund's portfolio or its components and a prohibition against fair valuing any fund portfolio instruments for three years. Click to download the SEC Cease and Desist Order "In the Matter of Morgan Asset Management" et al, June 22, 2011. 
The harm to investors should be clear. For one thing, in bad markets when it became harder to liquidate complex instruments, inflated valuation numbers may have incorrectly dissuaded some investors from redeeming had they known the truth. Additionally, better than real numbers line the pockets of fund personnel when investors end up paying "higher" fees for "artificially" better performance.
Attorney Robert Robertson at Dechert have an interesting article about this case, laying out the facts, the violations and related cases. His conclusion from a review of various SEC cases involving the valuation of fund portfolios is that sound procedures must be adopted and followed. Moreover, he adds that procedures need to be properly documented and that "there should be checks and balances so that one person does not have the ability to circumvent the system." Click to read "Morgan Keegan Settles SEC Fraud Charges Related to Mortgage-Backed Securities Valuations in its Registered Funds," Dechert On Point, July 2011.
The terms of the settlement are far from trivial and may have influenced the decision to find a suitor for the Morgan Keegan enterprise. According to "TARP pressure behind Regions putting Morgan Keegan up for sale" by Ted Carter (Mississipi Business Journal, June 27, 2011), raising capital and regulatory costs are proffered explanations for why Regions Bank (owner of Morgan Keegan) has hired Goldman Sachs to "review 'strategic alternatives' for Morgan Keegan."