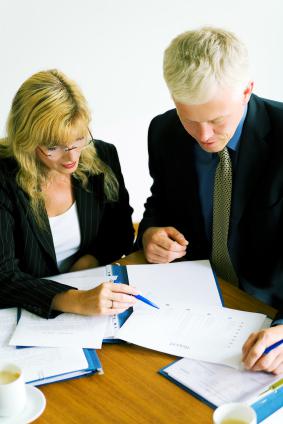 If you missed the September 10, 2013 webinar entitled "ERISA Assets: QPAM and INHAM Audit Legal Requirements and Best Practices - Navigating DOL Rules for Pension Asset Management Compliance," click to access the slides. Produced as a Strafford Continuing Legal Education webinar and featuring ERISA attorney Howard Seyfarth, auditor Virginia Bartlett and investment compliance expert Dr. Susan Mangiero, the 90-minute program included important take away points for hedge funds that manage their own ERISA plans in such a way as to require a compliance audit each year.
With its focus on prohibited transaction and party in interest issues, a Qualified Professional Asset Manager ("QPAM") or In-House Asset Manager ("INHAM") compliance inspection team will need to review salient policies, procedures and transactions. Assessing ownership structure is likewise important. For a hedge fund with a complex structure that includes an offshore unit, it is critical for the compliance audit team to evaluate issues that include, but are not limited to, the following:
Which entity is the legal counterparty to a trade;
Which entity has economic rights to an asset;
Whether policies and procedures for an offshore fund are materially different for the onshore fund;
The extent to which financial statements are consolidated for offshore and non-offshore entities; and
The degree to which trading with non-US counterparties that give rise to a conflict of interest is reflected in trading limits for the QPAM or INHAM on a consolidated basis.
More broadly, at a time when numerous institutional investors are undertaking additional due diligence of asset managers, a QPAM or INHAM may be able to use a compliance audit passing grade (if one applies) to demonstrate its commitment to good governance. However, a passing grade on a QPAM or INHAM compliance audit is not a substitute for a long list of action steps that, if taken, could demonstrate that robust ERISA fiduciary practices are in place. Moreover, a transaction(s) may be acceptable for purposes of a compliance audit related exemption but still be deemed imprudent for a particular ERISA plan. An ERISA plan portfolio may not be properly diversified or reflect excessive risk. This would not be good and could otherwise expose a plan sponsor to allegations of fiduciary breach.
Deficiencies are another factor. The compliance audit team is required to do more than check off a box. If there is an identified problem, as defined as a QPAM or INHAM non-compliance issue, the audit report must explain the nature of the non-compliance and what can be done to remedy the situation. It is up to the QPAM or INHAM to remedy non-compliance. Doing so could be costly. For example, if it is deemed that a transaction with a particular trading entity means that a QPAM or INHAM is out of compliance, it may have to sell a holding. Depending on market conditions, contractual terms of a trade and/or the availability of a replacement party, inter alia, the QPAM or INHAM (and by extension, its ERISA plan) could incur an exit cost. This in turn will lower the return on a particular trade to the ERISA plan. A better course of action is to be pro-active. Specifically, the QPAM or INHAM is best advised to do sufficient work ahead of time so that the chance of having to exit a position - and possibly incurring an exit cost - is low.
My strong recommendation is to take advantage of a QPAM or INHAM compliance audit by (a) pro-actively focusing on best practices and not just minimal compliance and (b) improving any problem areas, as needed.
Disclosure: I have no positions in any stocks mentioned, and no plans to initiate any positions within the next 72 hours.