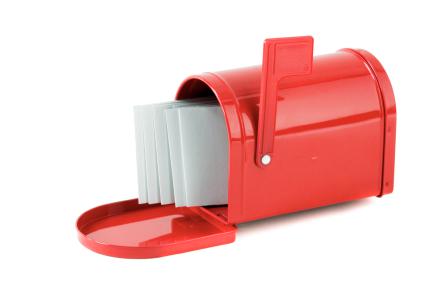 Pension issues are hard to miss these days. What is notable is that pension plans influence corporate finance activity in several ways. First, they are collectively and, in some cases, individually, large and hard-to-ignore investors. Second, benefit economics can sometimes mean the difference between a deal such as a restructuring or merger or acquisition moving forward or getting stalled.
The over subscribed Initial Public Offering ("IPO") of the venerable postal system organization known as the Royal Mail Group, Ltd. ("Royal Mail") is a good example of pension plan sway.
Listed on the London Stock Exchange and trading under the ticker of RMG.L, Bloomberg reports that Royal Mail equity climbed nearly forty percent on its first day of trading with active volume early on. (See "Royal Mail Stock Jumps 38% on First Trading Day After IPO" by Kari Lundgren and Thomas Penny, Bloomberg, October 11, 2013). As a result of what most market participants call a successful launch, critics reiterated their plaint that Royal Mail should have gone for much more. Certainly the topic of pricing surfaced only to be met with concern about whether institutional investors would support the equity issue at a higher price. (See "Government tried to raise Royal Mail IPO price" by Himanshu Singh, CityWire Money, October 12, 2013). As it turned out, interest was strong and fears about a weak debut were ill-founded. According to Chief Business Correspondent for The Telegraph, Louise Armitstead, only 300 out of 800 pension fund and life insurance companies were able to get shares in Royal Mail with "the institutional offer [being] 20 times oversubscribed." (See "Royal Mail: 500 institutions miss out on shares amid record demand," October 10, 2013).
A few days later, those buyside squeaky wheels must be happy indeed. According to "Landsdowne grabs huge stake in Royal Mail sell-off" (October 11, 2013) by CNBC business editor, Helia Ebrahimi, sovereign wealth funds and hedge funds were each allocated about 50 million GBP and "that not enough stock was given to U.K. pension fund managers." Moreover, union workers continue to have questions about the economics of a proposal to limit Royal Mail employee benefits. In "Unite members vote against Royal Mail pensions cap," Professional Pensions reporter Taha Lokhandwala writes that the "announcement outraged unions as the scheme was in surplus at the time." Keep in mind that, the Royal Mail pension assets of 27 billion GBP and liabilities of 37.5 billion GBP were transferred to the U.K. treasury in 2012 in order allow Royal Mail a chance to better compete. See "Government to take over Royal Mail pension scheme deficit from next month," Out-Law.com, Pinsent Masons, March 23, 2012.
In contrast to the appearance of a financial home run for the Royal Mail deal, with respect to excess demand for stock and a clean-up of the nearly 10 billion GBP unfunded pension deficit, The Deal reports a third missed contribution to the U.S. federal mail system's pension plan as it falls "behind by another $5.6 billion." In "U.S. Postal Service skips third pension payment" (October 6, 2013), author Lisa Allen quotes union representative Sally Davidow as blaming the 2006 Postal Accountability and Enhancement Act for "an onerous requirement that the service prefund 75 years' worth of retiree health benefits in 10 years, without allowing the agency to increase postage rates above inflation or offer new services to offset the added costs." With the price of a first class stamp soon to rise to 46 cents, and another hike for three cents more in the works, one wonders if the American mail service should look to its English counterpart and consider a pension transfer and privatization that might, if well structured, advantage employees and taxpayers alike.
Disclosure: I have no positions in any stocks mentioned, and no plans to initiate any positions within the next 72 hours.