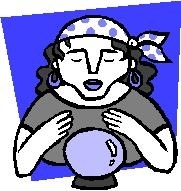 A reporter recently pointed out that my 2005 article entitled "Pension Risk Management: The Importance of Oversight" was prescient for its focus on what is now the rage among defined benefit and defined contribution plan sponsors around the world. I'm humbled by his compliment but thought perhaps that others who had not read the article when it was published might enjoy reading it now. I describe the "Five C" Approach to Risk Management to include:
Commitment by senior management to embrace a risk culture throughout the organization
Comprehension in the form of enterprise-wide education to include back office, middle office and trading personnel
Controls that mitigate the adverse effects of rogue trading, avoid conflicts of interest and stem losses before they get too big
Computers to mean that risk identification, measurement and monitoring is nearly impossible without technology support
Communication with plan participants, shareholders and taxpayers alike that focuses on policies and procedures, compensation structure and the link between corporate and pension governance.
Click here to read "Pension Risk Management: The Importance of Oversight" by Dr. Susan Mangiero, CFA, FRM.
Editor's Note: Dr. Mangiero is currently founder and CEO of Investment Governance, Inc
Disclosure:
No positions