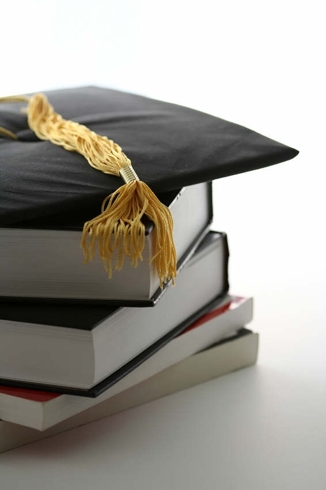 In a new study by the Tellus Institute, wealthy college and university endowments are described as being over zealous with respect to investment risk-taking in recent years. Related losses during the financial crisis arguably account for school staff layoffs, major budget cuts and postponed construction projects. Local businesses have been hard hit too as part of the trickle-down argument against allocating to "large illiquid investments" by academic money pools, courtesy of successful graduates.
In its examination of a few of the U.S. ivory tower giants, authors had some harsh words for those who may have turned from protecting principal and "generating reliance income" to instead rely on "radical diversification" into venture capital, private equity, hedge funds and real assets. They question the existence of possible conflicts of interest when Wall Streeters serve as trustees. Compensation levels for professional endowment investing teams are likewise called into question. 
I plan to spend more time reviewing the 104-page publication as it includes many statistical tables that describe individual endowment holdings as well as the financial strength (or lack thereof) of certain schools. I am also curious to get this take on the endowment model. The flip side of course is that experienced financial professionals (whether trustees or part of a school's investment team) can add more value than someone with little or no asset management knowledge and, in a competitive world, they can command a handsome compensation package. Then there is the issue of being an alternatives wet blanket. I've long maintained that no investment is good or bad on its face and must absolutely consider a variety of facts and circumstances.
One wonders if there will be a renewed call for a study about whether to tax wealthy college endowments as proposed by the Massachusetts House a few years ago? See "Should huge college endowments pay tax?" (Christian Science Monitor, May 20, 2008).
This 104-page publication entitled "Educational Endowments And The Financial Crisis: Social Costs and Systemic Risks In The Shadow Banking System: A Study Of Six New England Schools" (May 27, 2010) is available for no charge.
Disclosure:
No positions