Fed Funds Futures as of Friday 01/12/2018 predict two rate hikes in 2018 and one more by June 2019, despite all the hawkish talk by Fed officials.
So there's quite a bit of room for "surprises".
Below graph shows fed funds rates in black, and FF futures implied rates as of 01/12/2018, 1 day ago, 1 week ago, 1 month ago and 3 months ago. 
3 months ago, FF futures were predicting 1-2 hikes till end of 2020.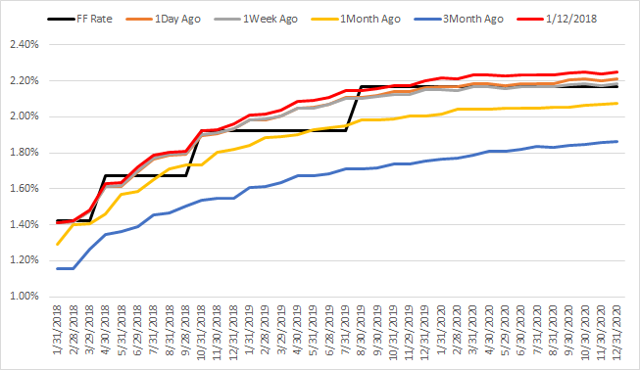 Below spreadsheet shows one hike baked in March, one in September, and one more probably in June 2019.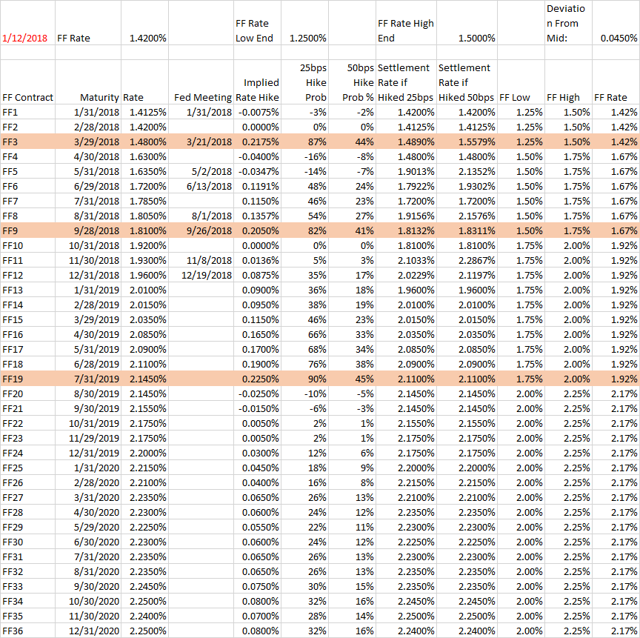 Disclosure: I/we have no positions in any stocks mentioned, and no plans to initiate any positions within the next 72 hours.