Interesting choice of first words for an IPO prospectus. Not a social media company. Not a tech company. Not a networking company. Not even a communication company. A camera company.
Not an obvious choice when you look at the comparable company trading multiples: Eastman Kodak, Polaroid, etc.
Maybe it is apt afterall.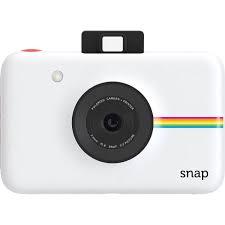 Supporting Documents
Disclosure: I/we have no positions in any stocks mentioned, and no plans to initiate any positions within the next 72 hours.
Additional disclosure: Depending on the post-IPO stock price performance, and the implied vol of the long-dated puts, there is a reasonable chance that several of our funds may look to obtain short exposure to SNAP. This short bias may be influencing the content and objectivity of this blog post.