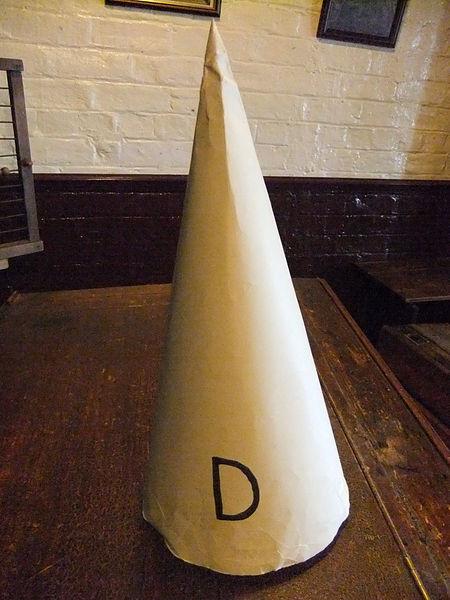 People on both sides of the political spectrum, including our president, have made that assertion. Since I try not to do politics in kortsessions.com I will refrain from comment, other than to say what I see on the political front is very worrisome and that "stupid" (maybe even dangerous) could easily be used as a descriptor of much that is going on.
The Stock Market may provide answers
Watching the stock market and the media that lives off it may provide some clarity and answers to the above question. By my personal observations over the past fifty years I would say that the answer is an unequivocal "YES." History is replete with examples of the media urging caution when aggressive buying was in order and investors heeding their advice, zigging when they should have been zagging. At market tops the media becomes part of the bullish choir chanting the virtue of stock ownership. It is a pattern that his been repeated over and over again and just may be part of human nature. One can only assume that it is behavior based on a lack of historical perspective. I guess you could call that stupidity on the part of investors, but on the part of the media the lack of perspective in their reporting is unforgivable. Kortsessions does perspective.
                                        Current Perspectives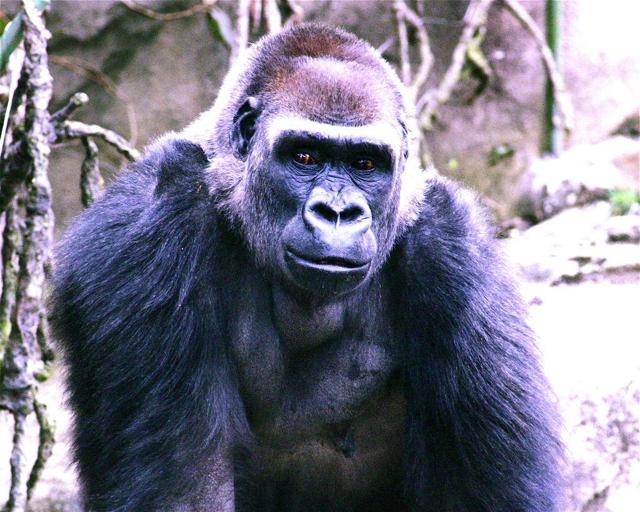 The 600 pound Gorilla--We are overdue for a correction
This is a fact. It would be normal and it would not be the end of the world. Also, a correction of any magnitude will give the media an opportunity to go very negative (bad news sells) and therefore scare people out of their investments. This also would be totally normal behavior. Don't be spooked. Based on what still seems to be a lack lack of euphoria in the market, continued low interest rates and inflation, the continuing synchronized worldwide recovery and absence of any sign of a recession, it would seem that this secular bull has further to run. As for now we've been in a time correction (another way to work off steam, i.e. an overbought condition) with the markets moving sideway since late January. This is my favorite kind of correction since I am already in the market. For those looking to invest time corrections can be very frustrating.
                Looking for the dark cloud in every silver lining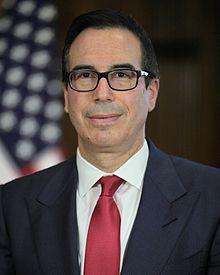 Secretary Mnuchin
We don't have look too far. I saw an interesting flash from the folks at CNBC back on July 16 -- "Oil falls as Mnuchin says oil buyers may get Iran sanction waivers."
The story was reported later as a fait accompli. The net effect on the oil market was as follows:
"U.S. West Texas Intermediate crudeoil prices ended Monday's session (7/16/18) down $2.95, or 4.2 percent, at $68.06. WTI has fallen for two weeks in a row, dropping from a 3½-year high above $75 a barrel."
This reaction was kind of amazing since everyone else who had signed the Iran nuclear deal did not reinstate sanctions. On top of that oil is fungible, barrel of crude from Iran could easily be replaced by a similar grade barrel from elsewhere in the world. One thing the trump administration has threatened is that those countries continuing to purchase Iranian crude would be barred from doing business in US credit markets. I'm certain that the international banking community will be delighted to bid on the business.
Likewise granting special waivers to certain buyers would not likely add to worldwide crude supplies. One thing that the article failed to mention is that oil demand has currently outstripped supply growth and this may be the case for some time into the future.
"Why oil could top $100 a barrel"from this week's edition of Barron's (You need a subscription to view) adds significant perspective.
"This is a tight market. Supply and demand are close," says Matt Badiali,senior research analyst at Banyan Hill....
"We are coming out of a difficult bear market in oil," Badiali says, as energy-company bankruptcies picked up during the slump in crude prices, which fell below $30 in 2016. WTI crude was trading at $70.02 on Friday. "An industry—even one as flexible and resilient as the oil industry—doesn't recover that quickly," he says.
And if the U.S. follows through on threats to bar any entity dealing with Iran after November from accessing the U.S. credit markets, Badiali said it's possible to see WTI prices over $120 a barrel this fall. (Barron's-- July 19, 2018)
-- It's about an oil bear market where worldwide investment in finding new supplies was curtailed while demand has continued to grow and a half-baked story that may have created a buying opportunity.
                                        A Parting Shot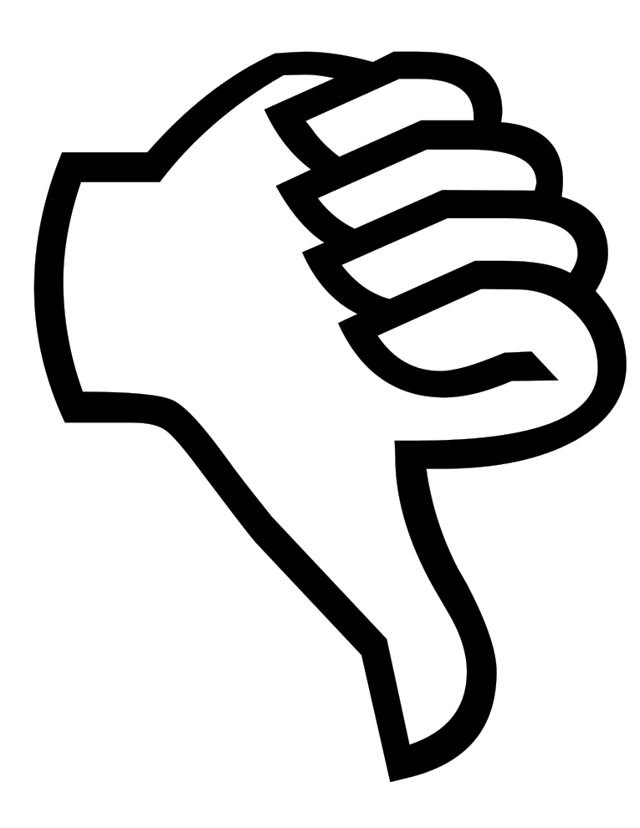 "Dollar falls and Treasury yields near lows as Trump criticizes Fed"
Now, on almost a daily basis, our president roils the markets with his tweets and pronouncements (especially on trade). These market moves appear to be knee-jerk, computer-trading generated reactions. Now he's going after the Fed. My opinion is that much of this is done to distract and deflect the flack on political faux pas and feed the base... a giant effort to change the subject as daily revelations on indictments and developments in the Russia probe that continue to dog the president. This is stupid and not helpful to the market, the economy or our relationships around the world and, eventually, it may be the undoing of much of the progress we've made since the depths of March 2009. All need to be careful vis a vis current tax and regulatory relief that they don't miss the dark side of this bargain.
No, The United States is not a "Stupid Country." But, like every country, it has its share of really stupid people.
What's your take?
P.S. Wouldn't you rather have not awakened to this tweet Monday morning?
"To Iranian President Rouhani: NEVER, EVER THREATEN THE UNITED STATES AGAIN OR YOU WILL SUFFER CONSEQUENCES THE LIKES OF WHICH FEW THROUGHOUT HISTORY HAVE EVER SUFFERED BEFORE. WE ARE NO LONGER A COUNTRY THAT WILL STAND FOR YOUR DEMENTED WORDS OF VIOLENCE & DEATH. BE CAUTIOUS!"
@therealdonaldtrump
The information presented in kortsessions.com represents my own opinions and does not contain recommendations for any particular investment strategies or securities. I may, from time to time, mention certain securities for illustrative purpose, names where I personally hold positions. These are not meant to be construed as recommendations to BUY or SELL. All investments and strategies should be undertaken only after careful consideration of suitability based on the risks, tolerance for risk and personal financial situation.