3M is trading about $75 above where it should be bought. The stock clearly has been and will continue to be a long term winner. However.......
Just not from this current price. The upside in an aging bull market and weakening economy is not worth the price of admission.
Timing is everything when starting a new position. Based on a long term chart it is clear where the trendline of value in $MMM resides.
The stock is bid up far above where it should be trading thus investors should be careful about starting new positions here unless losing 40% or more on paper is a comforting thought. While the 6 year bull market keeps on going thanks to the FED it will end at some point.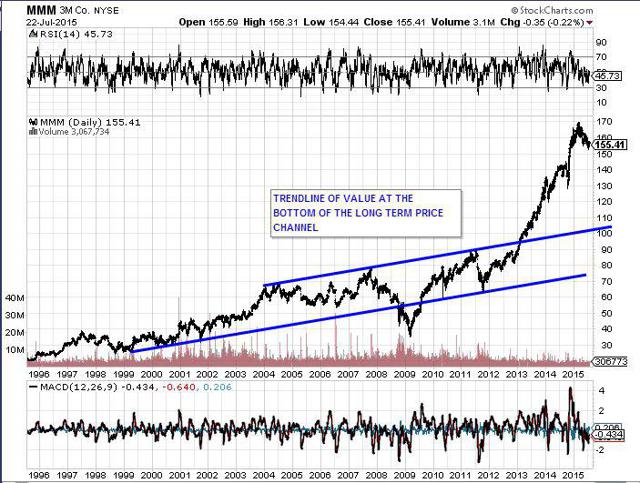 If one is going to buy 3M Corp best to do so when it is closer to it's long term Trendline of Value.
Disclosure: I/we have no positions in any stocks mentioned, and no plans to initiate any positions within the next 72 hours.