OKS has been hammered by the energy sell off.
The time to start looking at buying is almost here. I have been focusing lately (thru my other Instablog posts) on all the highly bid up dividend stocks that most people own. This time i wanted to focus on opportunity. A long term opportunity.
As usual this is all I am going to write. Look at the chart, make a note to yourself and decide if and when you want to buy.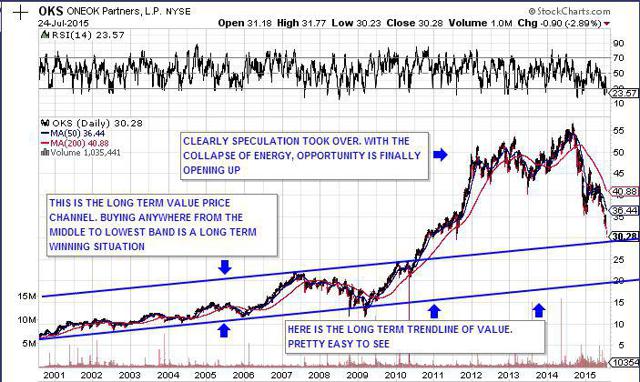 Be careful and best to all.
Disclosure: I am/we are long OKS.