I just wanted to revisit 3M Corp (NYSE:MMM).
Though I do not have a crystal ball one thing in certain:
2 types of investors will be in MMM going forward.
1. Long term buy and hold who "truly" have the mindset, regardless of price action, buy point, etc. to hold on and reinvest the dividends for the long term. This investor is not concerned with capital paper losses and has the mindset to handle any kind of market.
2. The exact type of investor I mentioned above. Oh but wait....The problem is they are all "talk". They talk about buy and hold. They talk about holding on regardless of the price they paid for the stock because they claim it is a long term holding. The reality is as the stock drops 20,30,40% or more in price they end up selling because the pain of capital paper loss is to much for them to handle. This type of investor is what makes up the majority of investors out there.
If you are investor type 2 you should be forewarned that 3M is not a buy here or any price close to these levels.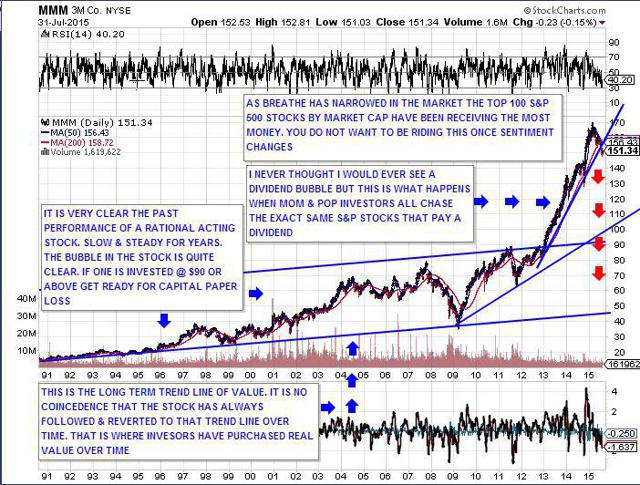 Be careful and best of luck to all.
Disclosure: I/we have no positions in any stocks mentioned, and no plans to initiate any positions within the next 72 hours.