Over the past few months I have been focusing in the large cap dividend bubble which has been "slowly" deflating. You always get those down drafts followed by weeks or even a few months of relief rally. When all is said and done things will look a lot different than today.
It is time to look at the overall market as measured by the S & P 500. This is important as studies have shown that 75% of all stocks follow the general direction of the market.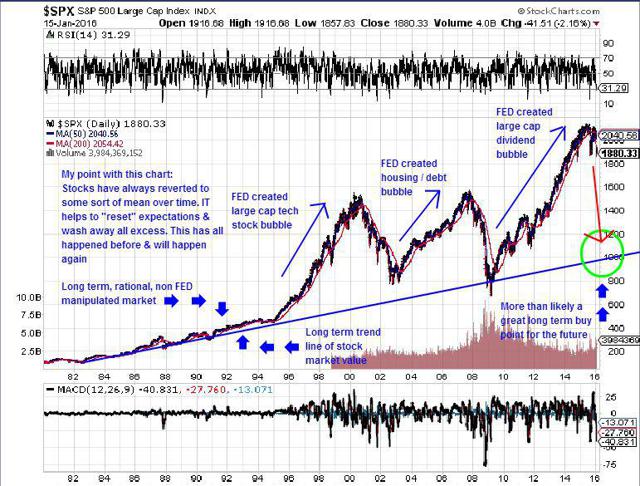 I was asked by one of the commentators below about logarithmic chart.
I wanted to add the following chart: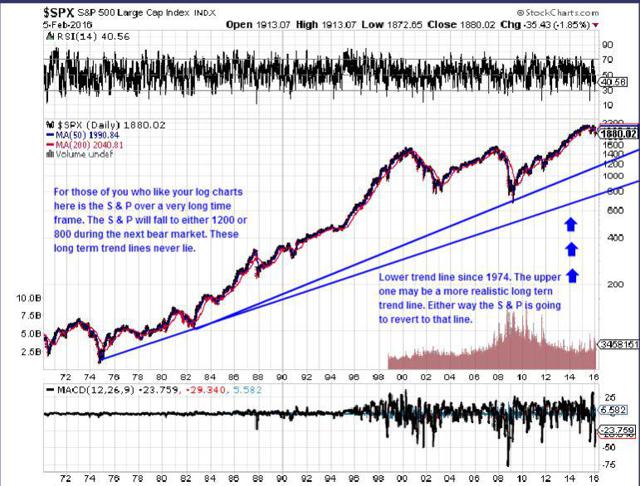 I tell ya, you have to hand it to the Fed. Their intervention in the markets since Alan Greenspan in 1995 could not be more clear. If only they would stay out of it once and for all. It is no coincidence that the markets always seem to revert back to it's long term trend line of value. We are in bubble number 3. I believe it is in the process of slowly unwinding.
These things take time.
Be careful out there folks.