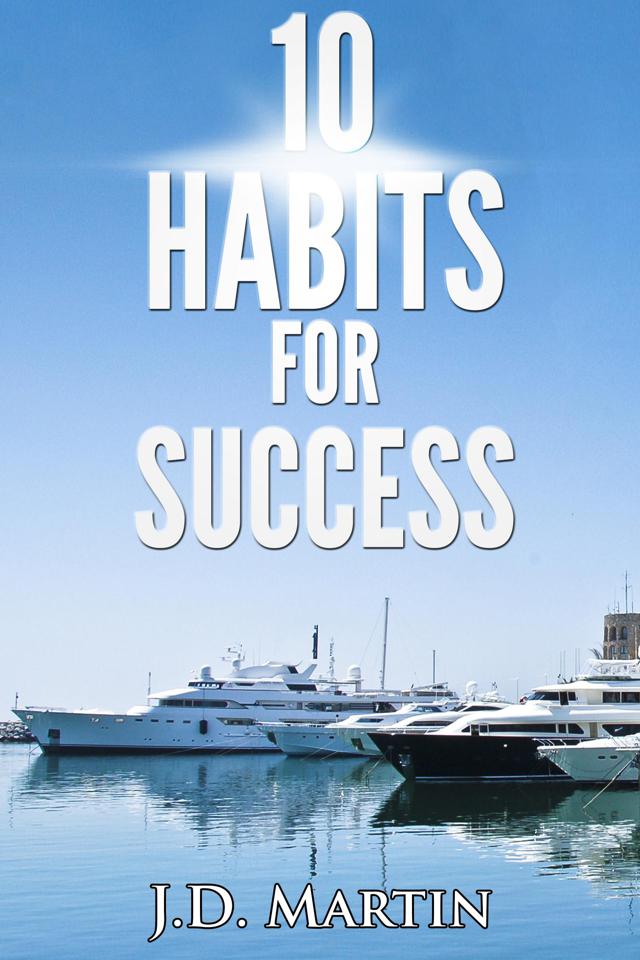 The 10 Habits For Success is a book I wrote after realizing that I am confident in my abilities to implement all of the steps to become successful. As someone who has achieved my goals and is constantly setting new higher goals for myself, I felt being able to give back and share my knowledge with others should be a priority. I have read and researched countless books on the subjects of goal setting, self discipline, success, financial freedom/independence, and investing. The 10 Habits For Success takes all of what I have learned and achieved throughout my years of success and puts them into a fun, easy to follow read that can have a significant change on your life. If you are someone who has great long term goals but no defined path on how to achieve them, or if you're looking to learn about self discipline, time management, and other productivity "hacks", my book may be beneficial for you.
The book focuses on the 10 steps that I have used and continue to use I my personal life to achieve my goals and accomplish the things I want in my life. I hold myself to a very high standard and these tips can help anyone achieve any goal they are striving for. Success means something different for all of us, but no matter what success means to you this book can help.
In the book I discuss techniques that I use for establishing a positive morning routine,staying involved in lifetime learning, setting goals, remaining disciplined and determined, as well as practice good time management. I also include additional life tips that will help you achieve what you are looking for in your life.
To checkout the book you can view it on Amazon here.