Wall Street ended its first new years' trading session slightly in the green as most market strategists expect another year of solid growth for the stock market. After three straight years of double digit gains, the market can count on an impressive U.S. economy due to sharply lower energy costs, and continued corporate strength.
This market's inability to make a substantial move to the downside to counterbalance last year's successive rallies is a sign that market participants are still underinvested and consequently eager to buy the dips.
Yet, a sharp selling squall in which the market drops without doing any lasting damage would probably be the healthiest and most welcome outcome for investors in the weeks ahead. Problem is that some of these charts are projecting a steep selloff, and not just a healthy selling squall.
Check the daily bull [SPXL] which is beginning to look tired. Sure, the Moving Average lines configuration still remains decidedly bullish [green line below the red line], but this index keeps hanging low while both the MACD momentum signal bars and the RSI strength indicator are stuck on their respective demarcation lines.
Not a good omen for the bulls out there.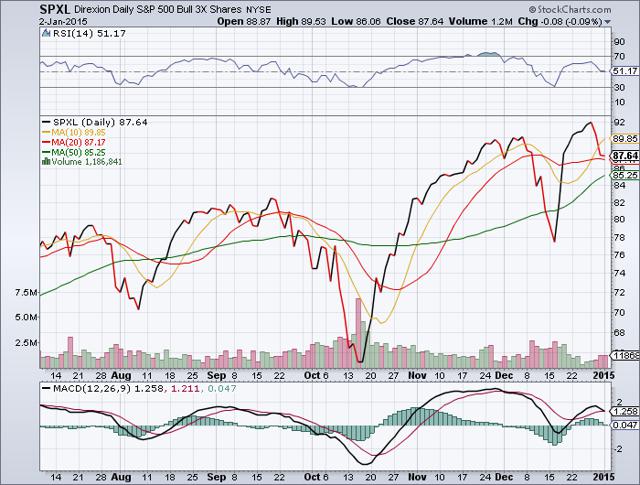 But for the weekly bull [SPXL] there is not doubt that the primary trend continues to be from the lower left to the upper right of its chart. The only stumbling block along the way appears to be a double top forming by this index.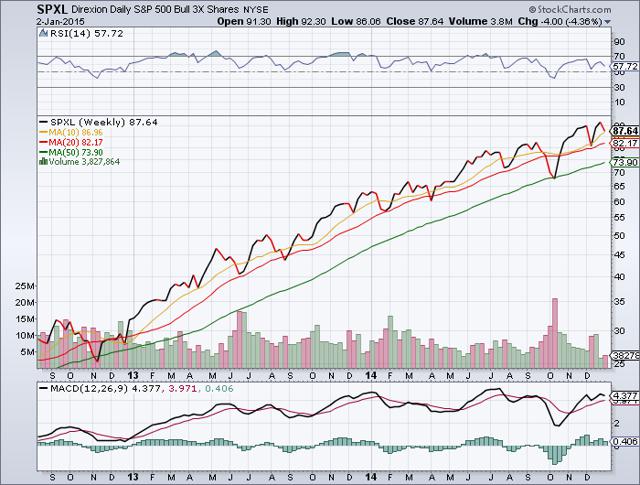 Meanwhile, these daily and weekly bear charts [SPXS] show that there is no danger for the market from the bear-camp's side. Sure, this index did snap off the bottom, but for as long as the weekly index keeps trending from the upper left to the right, the market remains bullish.
This is especially the case for as long as the MA lines configuration [green line above the red] remains bearish for the bears.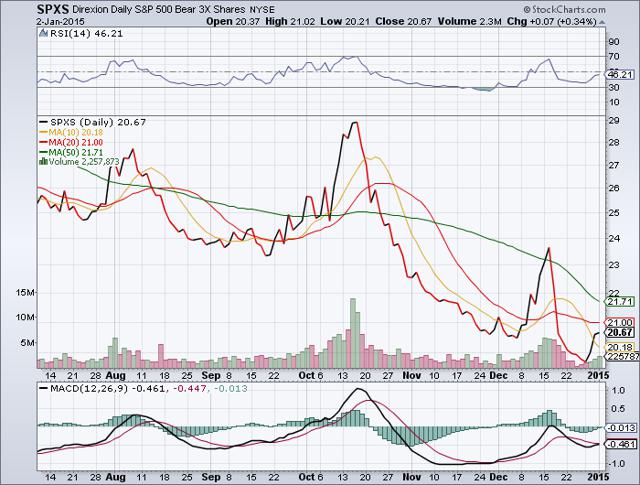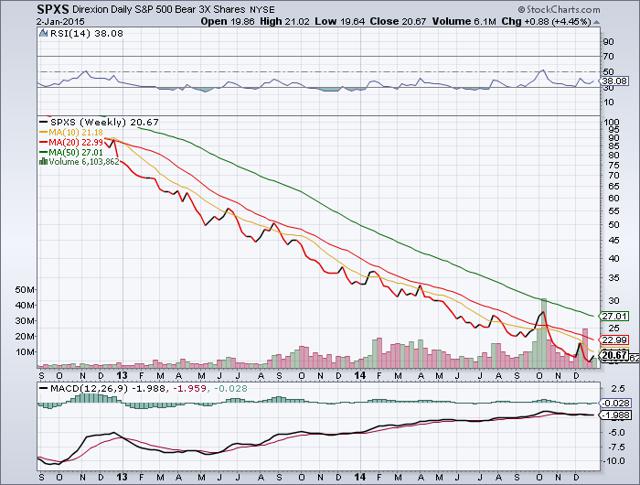 But it is with this market-forecasting junk-bond canary's [JNK] thin skating-ice projection where the potential danger for the bulls comes in.
Market strategists who run serious institutional accounts are forever looking for tell-tale signs that can act as early warning signals for either bulls or bears. This junk-bond is one of them.
Note that in October 2013 the MA lines configuration was about to turn bearish with the red line poised to slip below the green line. But then the green line managed to stay below the red in a bullish configuration, and the rest is history.
But now, more than a year later, the red line managed to slip below the green, in a bearish configuration. While it is still a bit too early to call it a warning signal, the bulls had better pay attention.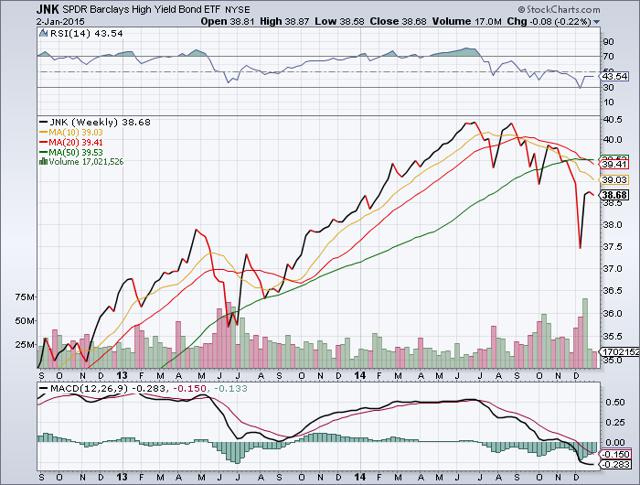 The VIX bull [SVXY] is also turning bearish with the green MA line rising above the red, another warning signal for the bulls in this game.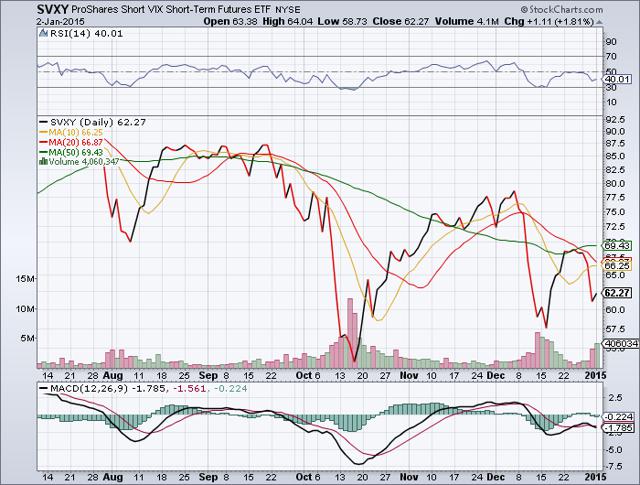 The NASDAQ [NDX] appears to be riding a bullish MA lines configuration [green line below the red] to higher highs. But stumbling blocks on the way up there are the MACD signal bars which have faded to a standstill, and the index which is forming a double top. So watch it.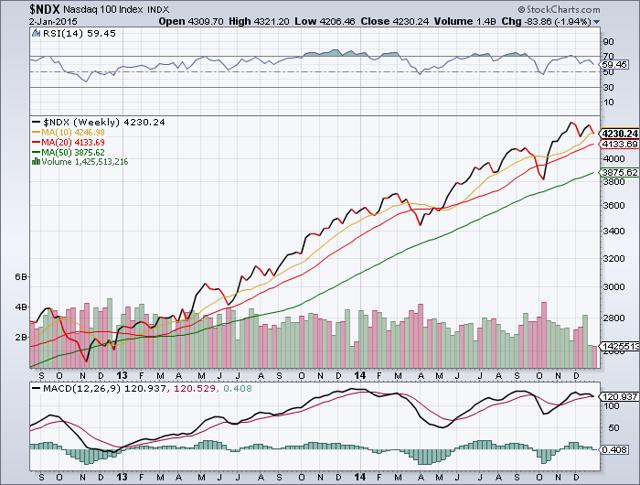 For as long as this commodity index [DBC] keeps hanging below its bearish MA lines configuration [green line above the red] it will keep on moving from the upper left of its chart to the lower right, which, of course, is the bear's domain.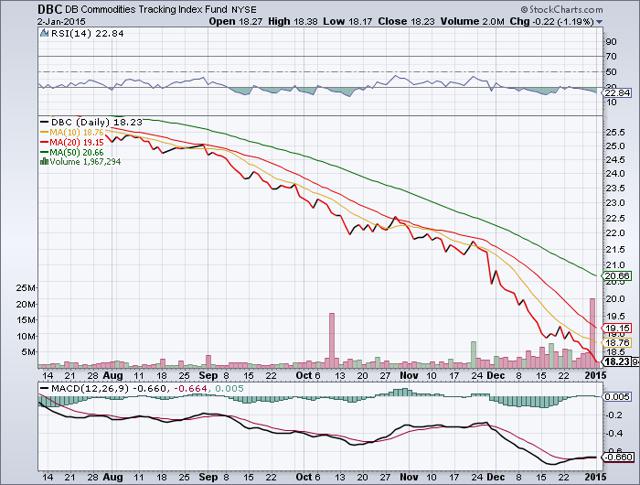 Something positive seems to be in the cards for [GOLD.] Not only does the yellow metal appear to be in the midst of a strong consolidation mode, but it also continues to be well supported by a strengthening bullish MA lines configuration [green line below the red] and that for the first time since last August.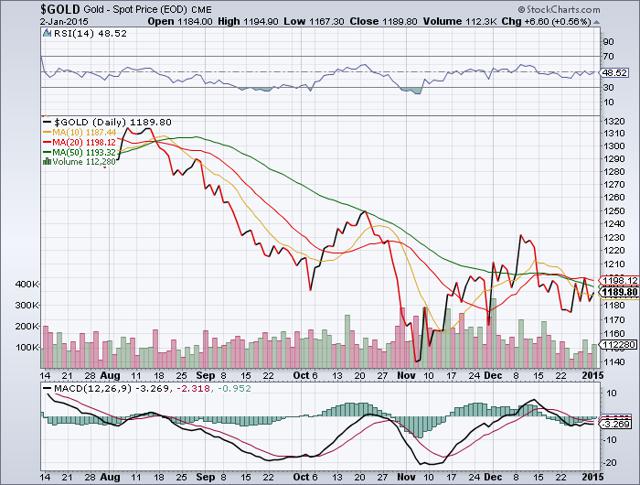 Oil [WTIC] remains a disaster issue even though its MACD momentum signal bars have turned slightly positive, and an oversold bubble keeps forming along the bottom of the RSI channel. It continues to be fodder for the bears.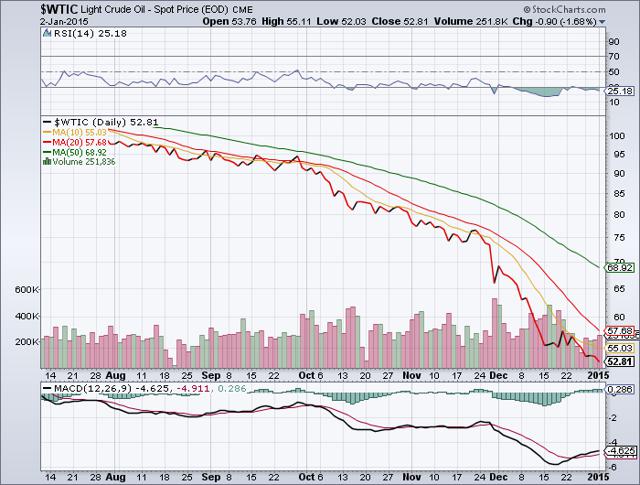 After being whacked hard last October, bullish sentiment in this game did come back strongly, but now has stalled.
Sure, the MACD momentum signal bars remain bullish on top of the demarcation line, but the bearish MA lines configuration [green line above the red] shows that all is not well with this bull.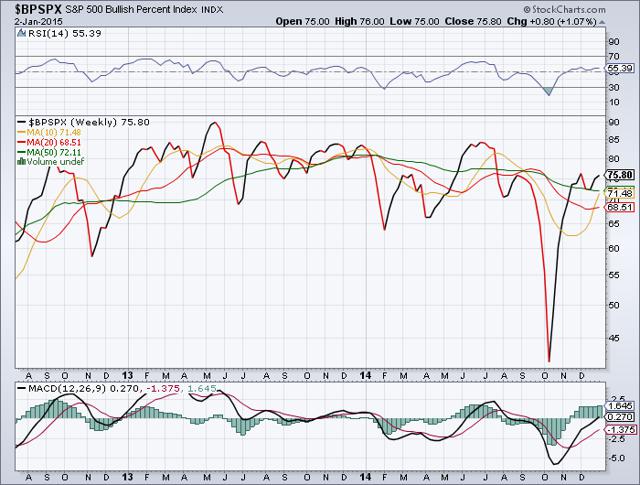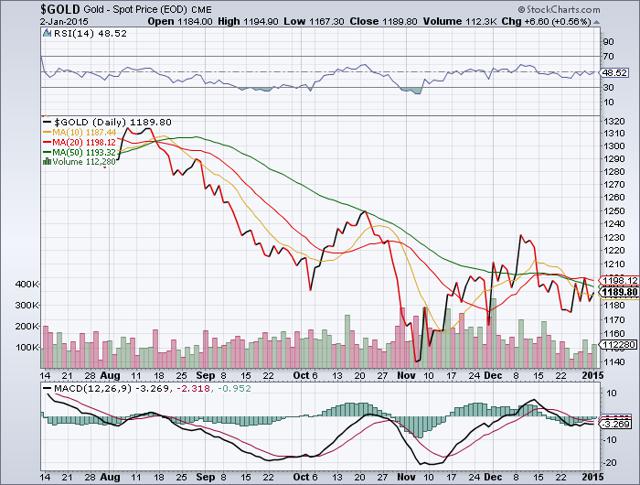 But let's give this bull the benefit of the doubt, and see if the thin ice it is skating on will hold. In case it comes skating your way, here are some favored ETFs to keep on tab.
Favored sectors:
Consumer Discretionary, Financials, Health Care and Biotech.
Leveraged Bull ETFs:
NASDAQ 3x (NASDAQ:TQQQ), Technology 3x (NYSEARCA:TECL), DOW 30, (NYSEARCA:UDOW), Healthcare 3x (NYSEARCA:CURE), Mid-Caps 3x (NYSEARCA:UMDD), S&P 500, 2x (NYSEARCA:SPUU), Semis 3x (NYSEARCA:SOXL), Materials 2x (NYSEARCA:UYM), Gold-Miners 3x (NUT), Silver 2x (NYSEARCA:AGQ), Biotech (NASDAQ:BIB),
Non-Leveraged Long ETFs:
Biotech (NYSEARCA:FBT), Health Care (NYSE:RYH), Pharma (NYSE:PJP), Medical (NYSEARCA:IHI), Semis (NYSEARCA:SMH), NSDAQ (QQQ0, Consumer Services (NYSEARCA:IYC), Technology (NASDAQ:QTEC), Jr. Gold Miners (NYSEARCA:GDXJ).
Leveraged Bear ETFs:
Euro 2x (NYSEARCA:EPV), Energy 3x (NYSEARCA:ERY), Oil&Gas 2x (NYSEARCA:DUG), Russell 2000, 2x (NYSEARCA:TWM), Small Caps 3x (NYSEARCA:TZA), S&P 500, 3x (SPXU), Semis 3x (NYSEARCA:SOXS), DOW 30, 3x (NYSEARCA:SDOW), Financials 3x (NYSEARCA:FAZ), Biotech 2x (NASDAQ:BIS),
Non-Leveraged Short ETFs:
Emerging Markets (NYSEARCA:EUM), Russell 2000 (NYSEARCA:RWM), Active Bear (NYSEARCA:HDGE), Mid-Caps (NYSE:MYY), DOW 30, (NYSE:DOG), S&P 500, (NYSEARCA:SH), NASDAQ (NYSEARCA:PSQ), Financials (SEF), Crude (SZQ), Oil Fund (DNO.
GOOD LUCK!